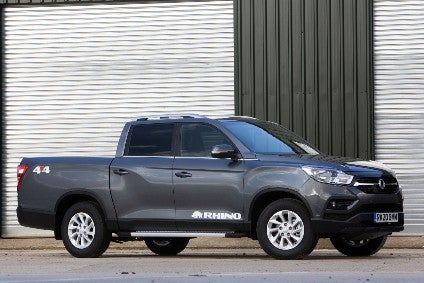 South Korea's Ssangbangwool Group said it had submitted a letter of intent (LOI) to buy bankrupt SsangYong Motor Company which has been under court receivership for almost a year.
Ssangbangwool revealed its ambitions just days after the collapse of the KRW305bn (US$247m) takeover of Ssangyong by a local consortium led by local electric vehicle (EV) manufacturer Edison Motors Company after it failed to make full payment by the agreed 25 March deadline.
Ssangbangwool said it had selected local accounting firm Samil PricewaterhouseCoopers as an adviser for its acquisition bid and had secured KRW450bn (US$365m) in funds for the takeover. The company planned to launch a rights issue to raise additional funds.
Last Friday the Seoul Bankruptcy Court extended its deadline until 15 October 2022 for Ssangyong, which is still 75% owned by Mahindra & Mahindra, to find a new owner and submit a new restructuring plan. Mahindra & Mahindra since last year has refused to provide funds to rescue its ailing subsidiary.
Local industrial company KG Group had also expressed interest in acquiring Ssangyong, raising the prospect of a bidding war. A spokesman said: "We will consider submitting a LOI for Ssangyong once the court decides on the details about the sale in a new auction."
Meanwhile Edison Motors has filed an appeal with the country's Supreme Court seeking to reverse the decision to cancel its proposed takeover of Ssangyong. The company said it needed more time to secure the funds and was looking to block the sale of Ssangyong to another company.