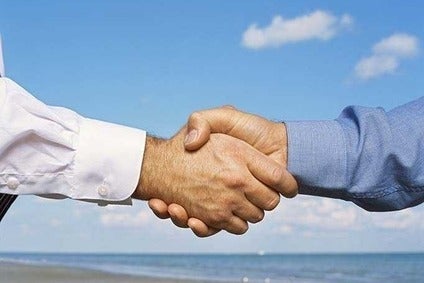 South Korea's Lotte Chemical Corporation plans to acquire a majority stake in local electric vehicle (EV) battery materials firm Iljin Materials Company to increase its exposure to the fast-growing global EV market.
According to local reports citing sources within the local investment banking industry, Lotte Chemical had agreed to spend KRW2.7trn (US$1.9bn) to buy the 53.3% stake in Iljin Materials held by CEO Heo Jae-Myeong in a deal managed by Citigroup Global Markets.
A stock purchase agreement was expected to be signed this week, giving Lotte Chemicals control of what was estimated to be the world's fourth largest copper foil manufacturer after South Korea's SK Nexilis, China's Londian Wason and Taiwan's Chang Chun. Iljin Matrials, with a 13% share of the global copper foil market, is currently capitalised at KRW2.4trn (US$1.67bn) based on the Wednesday closing share price.
The Lotte conglomerate was stepping up its efforts to become a major supplier to the global EV battery industry and a takeover of Iljin Materials would be a major step in realising its ambitions. The company was said to be considering borrowing KRW1.2trn to help finance the acquisition with the remainder of the cost to be generated internally.
Iljin Materials supplies copper foil to battery manufacturers such as China's BYD and South Korea's LG Energy Solution and Samsung SDI.
In May it announced a KRW500bn plan to build its first European copper foil plant in Spain.