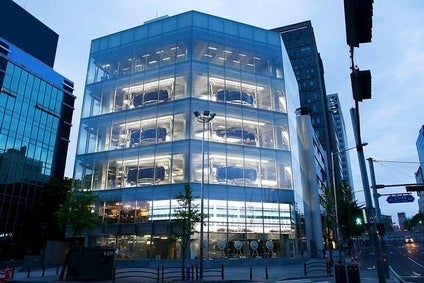 Hyundai Motor Group (HMG) is expanding its "strategic partnership" with local telecoms company KT Corporation to develop new technology and communication infrastructure for future mobility.
The automaker said the two companies planned to establish a "comprehensive and extensive partnership" to develop new IT and communications infrastructure, including joint development of 6G based autonomous driving technology and Advanced Air Mobility (AAM) networks based on satellite communication.
HMG noted 6G data transmission was 50 times faster than the 5G currently [coming into] use, adding "the switch to 6G is expected to greatly contribute to enhancing the technical stability of various future mobility systems, including fully autonomous vehicles and AAM which need to process super large amounts of data more quickly, such as real time information collection within seconds".
The two companies would also consider developing new services in line with the explosive data demand in the era of connected cars, as well as expanding their existing ties in 5G based, customised and connected car services, plus security communication module technology, by sharing respective core competency.
The pair had also agreed to acquire shares in each other through treasury stock exchanges to strengthen synergy and encourage future business deals.
HMG said KT was leading the way in establishing an 'ecosystem' of new, high speed communication networks. In addition to landline and wireless communication, its is engaged in convergence ICT and data services such as intelligent traffic control and integrated security which will allow HMG strengthen its connectivity business.
HMG was focused on the development of "hyper-connected cars that connect customers' various lifestyles more safely, freely and conveniently beyond simply connecting wired and wireless communication".
Hyundai said in a statement: "Advanced communication networks are critical in autonomous vehicles, as smooth and seamless data processes are required due to the increased connectivity of vehicles.
"Hyundai Motor Group and KT are planning to develop next-generation 6G communication-based autonomous driving technology that can process large amounts of data at a faster pace through demonstration projects and advanced joint research works."
HMG and KT also planned to expand their electric vehicle (EV) charging infrastructure by using KT's business sites and networks across South Korea.
"KT's facility sites are highly accessible, which is expected to help build and spread the charging ecosystem early," the automaker added.