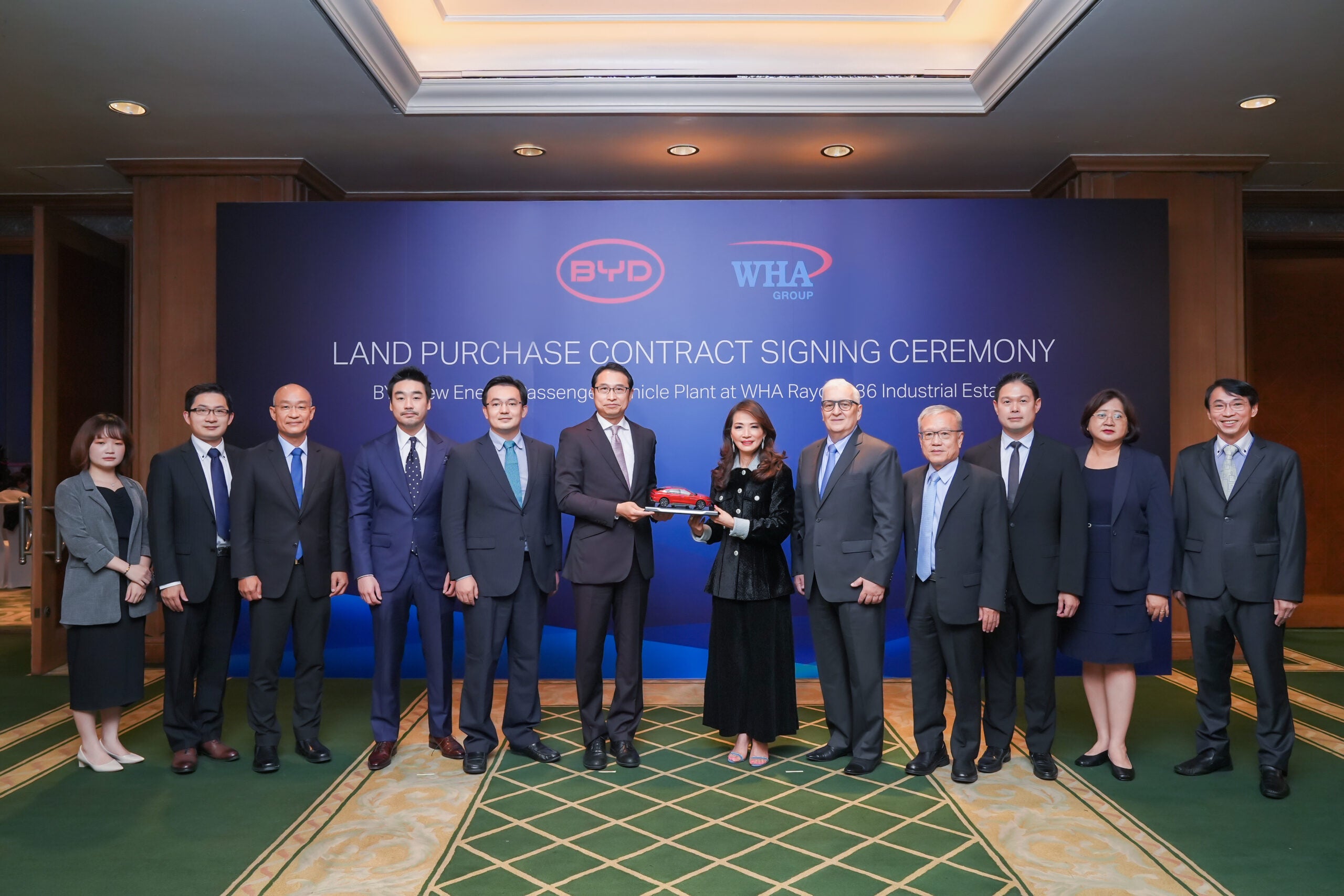 BYD Auto (Thailand) has signed a contract with WHA Corporation, described as Thailand's leading developer of industrial estates, for land purchase and construction of the first overseas passenger vehicle factory wholly owned by BYD.
BYD will use "advanced technology" to produce right hand drive electric and hybrid vehicles in the plant scheduled to start operation in 2024 with annual capacity of about 150,000 vehicles. The vehicles will be sold in Thailand and exported to neighboring ASEAN countries and "other areas" which suggests other RHD Asia Pacific markets such as Australia and New Zealand will also get them.
BYD aims to play a leading role in driving up regional demand for electric vehicles (EVs). It will join other Chinese manufacturers in Thailand, including SAIC Motor and Great Wall Motor, which are also building EV production hubs in the country.
The Thai government is offering tax and investment incentives as it looks to establish the country as a major regional EV manufacturing hub. It has set an ambitious target for EVs to account for 30% of total vehicle output by 2030.
Thailand is the largest auto market in ASEAN and a southeast Asia automaking hub. In recent years, helped by policy incentives including a developing charging infrastructure, a smart grid and tax credits for NEVs, Thailand's NEV market has developed rapidly, "offering an unprecedented opportunity for BYD to build the production plant in Thailand", the automaker said.
Last month, BYD held a joint brand conference with newly appointed local distributor Rever in Bangkok to announce its official entry into the Thai passenger vehicle market.
A Chinese market leader in NEVs, BYD has technology such as the Blade Battery, e-platform 3.0 and DM-i super hybrid and is now actively exploring overseas markets and associated production capacity.
Liu Xueliang, general manager of BYD Asia-Pacific Auto Sales Division, said: "Opening a new overseas passenger vehicle factory in the WHA Industrial Park marks a major step towards BYD's global expansion. Thailand has a solid base in the automotive industry with first class manufacturing capabilities so we chose to build a factory here after careful deliberation."
Jareeporn Jarukornsakul, chairman and group CEO of of WHA, added: "[We], together with BYD, will help achieve the goal of making Thailand an EV hub in southeast Asia."