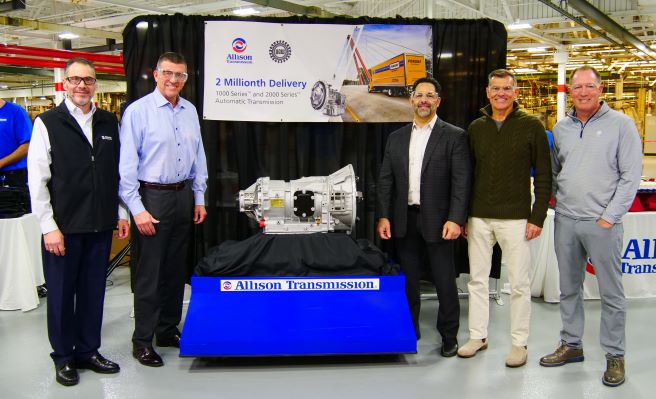 Allison Transmission said it was making a US$15m investment in Autotech Ventures, a venture capital firm "helping to pave the way for the next frontier of mobility".
Based in Silicon Valley, Autotech invests in and provides consulting services to early stage transport technology startups focused on connectivity, autonomy, sharing, electrification and digitisation in the transport tech segment.
Autotech has experience in the ground transportation industry which, it claims, provides "a unique ability to engage and support startups that will enhance the future of the mobility sector".
"We are proud to become a limited partner in Autotech Ventures and bolster our corporate development team's efforts to identify strategic opportunities and invest in innovative companies," said Todd Bradford, VP, strategy, business and corporate development, at Allison Transmission.
Allison said the Autotech investment would provide it direct exposure to relevant startups, venture capital expertise and fully vetted high-tech companies in strategic areas of the transportation industry.
"Allison recognises a variety of technology will be required to cover the commercial vehicle landscape, as the industry continues its evolution," said CTO Mike Foster. "Our collaboration with Autotech and the cutting-edge companies they engage with will allow us to continue to diversify our portfolio of next-generation solutions."
Allison will also benefit from Autotech's tech scouting, absorption and team development capabilities which provide insight into transport tech market intelligence and facilitate agility in rapidly changing markets, while augmenting corporate research and development and business development capabilities.
Separately, Allison celebrated the delivery of its two millionth 1000/2000 Series transmission, to Penske Truck Leasing, during an event at the company's headquarters in Indianapolis.