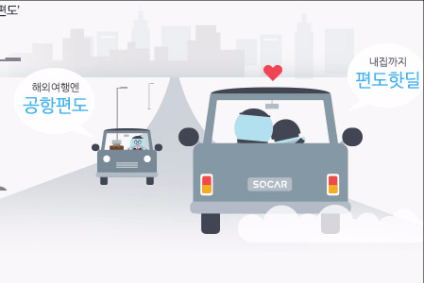 There are lots of things going on within the major car corporations that the public is not really meant to hear about – and for once we are not talking about the Volkswagen emissions scandal.
Social responsibility programmes go largely unreported, except in the areas they benefit. Research and development work takes place which may never see the light of day or get near a motor show, but which is nevertheless important in fostering ideas for future mobility.
These thoughts struck me recently during a visit to Kia's annual Ideas Festival in Korea. At the same time we were told about Kia's involvement in the 'Socar' vehicle hire programme in Seoul, which seems – on the face of it – like as good a way as any to commit commercial suicide.
It reminded me of the oft-stated views of Bill Ford, the executive chairman of the company which bears his name, that auto-makers now need to become mobility service providers rather than simple vehicle manufacturers.
Seoul's Socar programme allows anyone who downloads a smartphone or tablet app and provides credit card details to find the location of available hire cars (usually within a five-minute walk), book one for the remarkably low fee of US$5 per half-hour plus a small mileage charge and, when finished, leave it virtually anywhere in the city. The app also serves as the way of locking and unlocking the car.
There are already 5,000 vehicles within the programme, many of which are Kias, and 1.1 million registered users. That's 1.1 million customers lost for the immediate future. Last year the scheme made US$20 million for its private operators.
Yet Kia is happy to promote the scheme, and one reason – as the Ideas Festival showed – is that it is already thinking beyond the narrow confines of vehicle manufacturing and retailing as we know them. The festival has been running for six years now, and encourages its engineering and design staff to come up with mobility ideas which, in many cases, look way beyond the next generation of cars, trucks and buses, and even the generation after that.
The small teams are each given a modest budget to create whatever they want, but have to work in their own time. It is an internal competition, with cash and travel prizes at stake. This year there were 10 entries.
When the festival began in 2010, only 10 outsiders got to see what had been produced. This year there were 100 journalists present, including a handful from overseas for the first time. It got coverage on all three major Korean TV channels.
Ideas which, with a bit of time and a bigger budget, could be made reality relatively quickly included a simple, motorised way of fitting a rear child seat; virtual reality testing of prototypes which is quicker and safer than some of the systems in use now, but more realistic than a driving simulator; and a means of allowing the most severely disabled to control a powered wheelchair using head and shoulder movements.
Others boggled the mind – such as Avatar remote-controlled driving; a solar powered car, tricycle and light van or living space all in one; a cyclindrical electric vehicle with the driver and sole occupant perched between two large wheels; and even a tricycle intended as a pedal- or motor-powered water purifier and small washing machine for the poorest parts of Africa. They would need a lot more work and probable legislation changes.
Yet at a time when the whole auto industry's reputation is to some extent being dragged through the mud because of a scandal not of the makings of the majority, it's great that one manufacturer is prepared to publicly demonstrate how car makers can also do good, however unlikely some of the ideas seem.
And at the same time Kia may just be showing how auto manufacturers can protect themselves against new buying patterns which threaten their traditional business models.