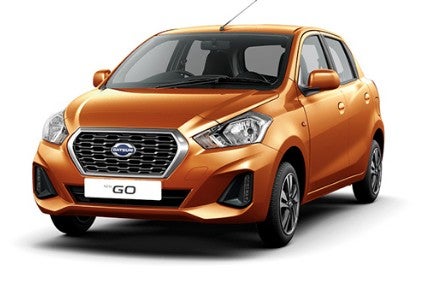 Car companies find themselves in extraordinary times right now due to the COVID-19 crisis and the impact of lockdowns and economic recession on sales. A key theme emerging in companies' response to the crisis is the need to focus on core and profitable activities.
This is a lesson that, especially, should be taken on board at under-performing Nissan as it looks – under a new management team – to contain costs and turn itself around under its next three-year business plan. At the end of this month, Nissan is reportedly planning to cut about 300 billion yen in annual fixed costs (almost $3 billion) in response to depressed sales. Among the measures being considered is a phasing out of the low-cost Datsun brand, as well as reducing manufacturing capacity in some parts of the world and paring back marketing, research and other costs.
The demise of the Datsun brand would make much sense as the company charts its medium-term strategy beyond the COVID-19 crisis. Datsun has failed in its objectives and now looks like a luxury as a refocused Nissan looks for financial rebound after a very difficult period that began well before the coronavirus struck.
The revived Datsun brand was conceived in 2013 as a specialist provider of small, cheap models for low income countries such as India, Indonesia and Russia.
It has had mixed results, with the brand struggling against established competitors in some markets while its low volumes, low-cost price positioning and slim margins kept profitability elusive.
The ambitious goal for Datsun, a project championed by ex-Nissan chairman Carlos Ghosn, was to achieve market share of the order of 40% in emerging markets such as India, Russia, Indonesia and South Africa. High volumes were also essential to generate the scale to make a profit on low price point, low margin products. It never came close to such ambitious volume targets or even being able to say it was on a credible pathway to reach significant presence in these markets. But it was a Ghosn project and he believed in it, frustrating its critics within Nissan.
Datsun was not helped by adverse overall market movements in some cases, but it also found it very difficult to significantly penetrate new markets with very established incumbents. In India, it faced the considerable market clout of Suzuki-Maruti, Honda and Hyundai. Moreover, it was slow to bring out new products compared with the already extensive model offerings from others in an extremely competitive market.
Datsun's under-performance in India versus an ambitious sales goal was reminiscent of the failure of Tata's Nano. Market perceptions of the struggling Datsun brand were dragged down and, as Tata saw with the Nano, when the brand starts to be seen as primarily a cheap new entrant lacking too many other positive attributes, it then struggles to gain any positive momentum – either with much needed first-time buyers or prospective dealers. A 'lame duck' label is notoriously difficult to shake off for automotive brands.
In Indonesia, there were also quality problems that were especially unhelpful at the early stage of the brand's entry. Both Nissan and Datsun struggled to compete with the more successful Japanese manufacturers operating in Indonesia, particularly Toyota, Daihatsu, Honda and Suzuki, plus rising Chinese brand Wuling. Last year that led to Nissan closing a manufacturing plant; Datsun production at a second plant limped on, but well below designated capacity.
In Russia, Datsun came up against the formidable Lada, which was expanding its range and proving capable of keeping Datsun at bay in a depleted market and especially in the segments Datsun was targeting. Brands such as Hyundai and Kia gained market share on the back of highly positive brand image and well received new products. Again, Datsun started to look as an also-ran, lacking the punch for market breakthrough. South Africa? That's just been a very difficult market environment for everyone in recent years. Furthermore, additional costs to South Africa market sales arose from shipping cars there from the manufacturing plant in India (Chennai).
As Nissan reviews its global business and manufacturing footprint, it is becoming clearer that it needs to concentrate on selling higher margin products, such as electrified vehicles where it has a competitive advantage. Focus is key and Nissan should avoid the mistake of chasing market share – which was a primary driver of strategy in the past – to the long-term detriment of profitability. That is also now seen as a failed strategy under the past regime of Carlos Ghosn, exemplified by the problems for Nissan in the US when it ramped up discounts, as well as the failure of Datsun to gain solid presence in emerging markets.
The Datsun brand – and its additional costs – should be axed, management focus shifted especially to what, and where, the Nissan and Infiniti (which sensibly has exited Europe) brands do best to reinforce profits. Datsun is a legacy of excessive volume ambitions which the company never came close to fulfilling.