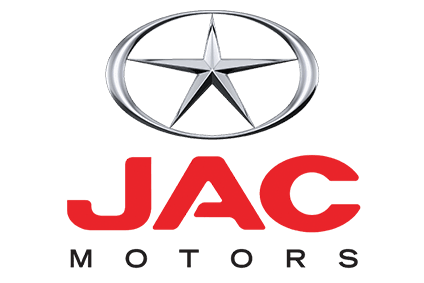 A shake-out which began a year ago is seeing many brands disappear from China's monthly sales charts. For a while, Anhui Jianghuai Automobile also looked vulnerable. Instead, this medium-sized car maker has found a niche by contract manufacturing EVs and continuing a steady roll-out of of its own JAC-brand models. Thus continued our analysis of automakers and future models. A JV with VW is the key – the group spent the equivalent of a EUR1bn to buy 50% of Anhui Jianghuai Automobile Group Holdings which had controlled Anhui Jianghuai Automobile Group (JAC Motors). This gave the German company full control and, at the same time, VW lifted its stake in JAC-Volkswagen, the electric vehicles JV, to 75% (from 50%). Further, the VW Group told the media of new intentions to launch five additional electric models by 2025 and also erect a plant for such vehicles. Production of MEB architecture models is due to commence at this factory by 2023.
Motor shows might be on hiatus in most countries but in China, they are back. This week, we published a list of world premieres for this year's event in Chengdu.
Mitsubishi Motors shocked its UK and European distributors when it announced a three year, mid term business plan (from fiscal 2020 to 2022), 'Small but Beautiful', to concentrate its management resources on its core regions and technologies. It is ending new model launches in Europe but will continue to offer parts and service. Under this initiative, MMC will concentrate its management resources on the ASEAN region, where it is competitive. Also, MMC will expand its profitability by further enhancement of its unique, competitive edge technologies such as PHEV, HEV and 4WD, also by introduction of cutting edge models leveraging the Alliance partners' technologies. MMC said it was 'freezing' new model launches for Europe though sales of existing models would continue. After sales and services would continue "for customers who prefer to use Mitsubishi products".
Could Mitsubishi's withdrawal from the UK and Europe open the door to new entries from Chinese EV makers? That is one possible outcome of MMC's shock announcement. Long-time, independent UK importer, the Cirencester-based Colt Car Company (CCC), appeared to have been caught on the hop by the announcement in Japan which coincided with MMC's latest dire financial results and gloomy outlook. CCC reportedly said in a letter to dealers it "did not, at any point, anticipate receiving this news". It said it would attempt to "accelerate its plan to bring other emerging brands into the UK". Surely, a well established importer, with a big import centre at Portbury Docks near Bristol, plenty of parts and service aftermarket expertise, and a dealer network well seasoned in selling into niches and keeping local customers happy, would have some appeal to other brands? We'll watch with interest. CCC will continue to sell the cars currently offered until such a time that they no longer comply with European regulations and as many retailers as possible would aim to be retained as part of a parts and aftersales network. The planned introduction of the new Eclipse Cross plug in hybrid electric vehicle (PHEV) and the next generation Outlander PHEV would not happen. CCC reportedly said in its letter to retailers: "In terms of the future for The Colt Car Group of Companies, we have already been looking at opportunities to bring additional new vehicle brands into the UK as a distributor and have already been in early dialogue with some alternative emerging market brands with an EV product strategy. Whilst the discussions are at an early stage, in light of today's announcement we are focused on accelerating these opportunities with the goal of introducing additional brands to our business as quickly as possible. Clearly, if we are able to progress some of these initial contacts into a viable business proposition it will represent future options and opportunities for us all."
Britishvolt said it is collaborating with Pininfarina to build the UK's first large-scale battery gigaplant at the former Royal Air Force base of Bro Tathan in Wales. It aims to establish the UK as the leading force in battery technology with a target product launch date of 2023. The gigaplant will be situated in 80+ hectares of green industrial park, with a production capacity of up to 35 GWH.
Data compiled by just-auto parent GlobalData shows that light vehicle sales fell by 19.1% in June year-on-year to 6.2m, for a SAAR of 73.1m in the month. While these results are some way behind industry norms they do demonstrate that the global market has recovered from its April nadir when a SAAR of 48.2m was registered. Without exception all major regions marked June with sales recovering from their earlier low points. The best performing region was Asia-Pacific, with sales there falling 11.7% year on year, pushed along by a 40.7% hike in South Korea's market and China's market returning near to year ago levels. COVID-19 continues to impact demand negatively in India, but even there the 49% fall is an improvement on May when sales fell by 85% and the notorious result of April when zero new vehicle sales were made in the country. Elsewhere, Europe's sales declined by 20.2% (May -54% and April -75.6%) helped along by the easing of lockdowns and the introduction of industry support in France and other West European countries. Additionally, Turkey's continued to surprise with sales there 66% ahead year-on-year which contributed to East Europe's marginal 1.6% slump in June. After a strong recovery in May, North America's performance in June was a bit watered down with sales there falling 26.5% just over 6% better than May's results. With Brazil in the midst of its fight against the pandemic, sales in South America where the country's the largest single market slumped 40.8%. However, this still represented a better result than the plus 70% falls seen in both April and May.
PSA Group posted a positive profit result for the first half of the year despite the heavy impact of the COVID-19 pandemic and much reduced revenue.
It announced a 3.7% automotive division adjusted operating margin of EUR731m on EUR25.1bn revenue. The group booked EUR595m net profit and also reported EUR153m automotive positive free cash flow, excluding working capital, and "strong financial security" with EUR23.2bn in reserve.
Between this year and 2025, PSA Group will move gradually from two multi-energy platforms to two 100% electrified platforms to support e-mobility development. Its new eVMP platform will serve as the basis for a wide range of electric vehicles for the C- and D- segments. It will offer high-performance with an autonomy of up to 406 miles/650km (WLTP cycle) and a benchmark storage capacity with 50 kW.h per metre available within the wheelbase. From 2023, new vehicles in the C- and D-segments, from sedans to SUV will be launched in various markets worldwide.
A new GBP70 million research and development centre is to be established in the UK with the ambition of becoming 'one of the leading independent facilities of its type in the world'. Led by The University of Bath, the Institute for Advanced Automotive Propulsion Systems (IAAPS) is designed to both accelerate the pace of innovation across companies of all sizes and to increase the supply of engineers with the skills needed to develop the next generation of clean vehicle powertrains.
General Motors has named Alan Wexler to the newly created position of senior vice president, innovation and growth, effective 17 August, 2020.
Wexler is the former chairman and CEO of digital business transformation firm Publicis Sapient. He will be responsible for creating, executing and sustaining overall corporate strategy including identifying future growth opportunities and driving innovation throughout the company.
Have a good weekend.
Graeme Roberts, Deputy Editor, just-auto.com