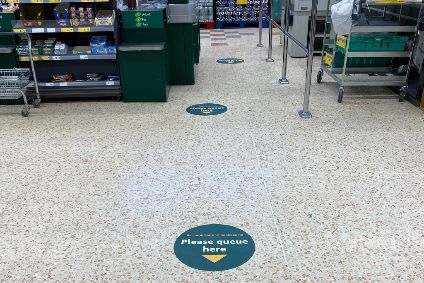 One guess what was the main topic of the news/politicians/medics/countries/cruise ships/talking heads this week? Our running daily update, understandably, was most-read article of the week and is on course to be so for the next month/year/decade/century/all time, the way things are going.
And, if we haven't made you gloomy/miserable/pessimistic enough yet, we added fuel to the fire with a new one – COVID-19 crisis briefing – governments and commentators. As our publisher said this week: "However, at a time like this, opinions don't matter. Now is the time to separate fact from fiction, and subjective from objective, and provide decision makers with access to trusted, timely, and actionable data and insights." So we trust you are finding all the info useful and helpful.
We are starting to see a little bit of optimism, especially in China where the virus originated. They have been through totalitarian state hell, but, slowly, very slowly, there is a return to some semblance of normal. It's clear that the impact of COVID-19 on China was significant and dramatic in the first few months of 2020. Factories closed, workers unable to leave their homes and a depressed automotive sales market. Despite the setbacks, Chinese electric vehicle startup Nio has looked to the positives and adopted new ways that have seen it sustain order levels to those before the crisis hit. Matthew Beecham spoke to Nio's VP for Europe Hui Zhang about the measures it took and what the future holds for the brand. Nio had said earlier it expected to make a positive gross profit margin in the second quarter of 2020 despite the market turmoil caused by the COVID19 coronavirus. Since launching production of its new EC6 battery powered sedan in February, the company had become increasingly bullish about its full year prospects. Chairman and founder William Li last week said "based on the current trend, we would hope the daily new order intake rate in April to return to the level of last December".
Volkswagen Group told us the majority of its SAIC-VW and FAW-VW joint venture plants in China were back online. Joern Roggenbuck, a Wolfsburg-based spokesman, noted "22 out of 24 of our (joint-venture) plants have been up and running already for some weeks". The two facilities which remained idle are Changsha and Urumqi. Amid government claims the number of new deaths in Wuhan from COVID-19 had fallen to zero [a claim regarded with some suspicion in the west], Dongfeng Nissan moved to restart production of China's best selling vehicle. The Sylphy and multiple other Nissan cars and SUVs were rolling off lines at various DFL plants while there were reports fully 90% of dealerships were open again. It will of course take some time for consumers to regain their enthusiasm for spending on high priced products such as cars, especially in the absence of any major incentives.
All Zhejiang Geely Holding Group manufacturing facilities in China were now up and running, a spokesman told us. "All Geely plants began to come back online on 25 February, the last plant came online on 1 March," said Ash Sutcliffe, the head of external PR. "Our Luqiao factory (that also produces Lynk & Co 01, Volvo XC40 etc) yesterday began production of the Polestar 2," he added.
In the west, however, we're some months behind China and the virus rages, at times, seemingly uncontrolled. Here in the UK, we went into full lockdown, ordered to work at home if at all possible, allowed out only for essential food shopping and one type of exercise a day, with public transport reserved for key workers like the heroes on the frontline in our National Health Service, delivery drivers, food retailing and logistics, transport staff and so on. Our previous parent company, Aroq (we're now part of GlobalData), pioneered home working 20 years ago as a way to retain and recruit good people nationwide so just-auto and our three sister sites (covering the food, drinks and textile industries) were good to go and, for most of us, working conditions were unchanged.
While the likes of vacuum cleaner maker Dyson worked round the clock to develop and productionise a bed mounted ventilator, the auto industry also pitched in. General Motors said it was collaborating with Ventec Life Systems to increase production of Ventec's respiratory care products to support the growing fight against the COVID-19 pandemic. Ventec will use GM's logistics, purchasing and manufacturing expertise to build more of the critically important ventilators. "Ford, General Motors and Tesla are being given the go ahead to make ventilators and other metal products, FAST! Go for it auto execs, lets see how good you are?" President Trump tweeted, after invoking the US Defense Production Act. While it could be difficult to retool an auto assembly line, the companies have 3D printers for components, 'clean rooms' in some plants that could meet FDA standards and Tyvek suits used in paint shops that could be re-purposed.
Fiat Chrysler Automobiles (FCA) is in the process of converting its first plant to produce face masks for donation to first responders and health care workers. The first machinery has been delivered and installed with supply and donation coming on stream in the coming weeks. FCA said it was expanding its programme of measures to support coronavirus relief efforts, focused on two principal areas: charities providing food services to children and support for a range of technical, logistical and manufacturing programmes, such as face mask production. Faurecia has donated 100,000 surgical masks to the Civil Hospitals of Colmar in eastern France, an area particularly affected by the coronavirus, while Valeo has also made a similar gesture.
We asked the question: Are suppliers better placed than OEMs to make ventilators? The answer may surprise you. We've also looked at the potential cost of all the shutdowns to the European auto industry. Sweeping announcements by the region's automakers mean that over 1m vehicles will be lost from production in the period up to the week beginning 27 April, according to GlobalData estimates.
We still found time for non-virus news and analysis, taking a look inside the recently updated Volvo XC90. Mercedes-Benz interior designers break new ground with every model. To learn how they achieve it and what inspires them, we caught up with Hartmut Sinkwitz, head of interior design.
We looked at future Jeeps: Having sold a stonking 242,969 Grand Cherokees last year in the US alone, FCA's Jeep division just keeps on breaking records, the age of most models seemingly not an issue to buyers. A new GC is coming in 2021 to succeed the by then 11 year old incumbent, with a raft of additional Jeeps joining it in segments which will be new to the brand. Might the 2020s be the best decade yet for the all-American brand? And, still with FCA: A decade ago, Ram was a fledgling brand, newly created out of Dodge trucks. Fast forward to 2019 and Americans bought a record 703,023 Ram vehicles, of which 633,694 were pick-ups. Will COVID-19 result in a crash back to earth in 2020? And what new or extra models are coming in the 2020s?
And, finally, any guesses on which model knocked VW's Golf off its EU27 best-seller perch?
This virus will pass. Stay safe, and have a good (locked down) weekend.
Graeme Roberts, Deputy Editor, just-auto.com