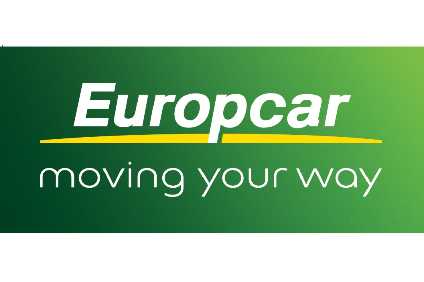 Volkswagen Group is said to be interested in acquiring French car rental firm Europcar . Why would VW be interested in such a buy? The answer lies in a mixture of the timing of the opportunity and an eye on long-term industrial trends.
First, the timing. Debt laden Europcar could be cheap as the car rental sector reels under the impact of the COVID-19 crisis. The major stakeholder (30%), investor company Eurazeo , may also be in the mood to sell given the current downbeat outlook for the car rental sector (Hertz US subsidiary has filed for Chapter 11 bankruptcy). If there's enough initial interest from potential acquirers and a serious buyer emerges (such as VW), the company may conclude now is the time to offload in the context of a sector that is taking a hammering. Other fish to fry.
The car rental business has indeed been hammered by COVID-19, but as economic activity picks up and operators introduce deep cleaning protocols that can reassure customers, the outlook for the sector will improve.
VW may feel that acquiring a vehicle hire company at a very good price is too good an opportunity to overlook.
For a vehicle manufacturing company, there is always the obvious attraction in such an acquisition of having a ready-made captive customer with a huge fleet to supply with vehicles. There is also the daily-rental channel tool. VW can manage the fleet for wider company needs at the retail end of the business. It can manage the flow of VW Group vehicles out of the rental fleet and onto the used car market, impacting residuals and the attractiveness of the new car offering. Equally, it's a channel available to shift products when there is a need (inventory management, or to move volume for a model-line on run-out, say). Many OEMs will say a daily hire company is not a bad tool to have in the armoury.
Now could be a very good time to acquire the Europcar brand and assets at a good price. Rumoured interest from private equity companies suggests that others are also sensing an opportunity.
A further possible advantage for VW is that it used to own Europcar. Although it divested in 2006, it may feel it has some inside knowledge of the sector and company that is relevant to future earnings prospects.
Which brings us to the longer-term rationale.
VW could also utilise Europcar (and the other brands within the Europcar Mobility Group) infrastructure to help with the rollout of future mobility services. For example, VW may see possibilities for future synergies with well situated Europcar rental stations – which could serve ride-hail fleets. If autonomous cars make it to market in geo-fenced city centres and airports and major highway corridors, Europcar stations might become very attractive bases, perfectly positioned. That's a very long way out, but VW may see other possibilities for Europcar assets and the brand that could sit well with VW in the medium-term, too.
Car rental brands could also be a way into the 'car subscription' market, with longer hire terms and product bundles that can grow out of the short-term rental opportunity and its large, diverse customer base.
COVID-19 has undoubtedly created new uncertainties in the transport and mobility services space. However, vehicle hire companies are sure to play a part.
VW may feel that acquiring a vehicle hire company at a very good price is too good an opportunity to overlook.