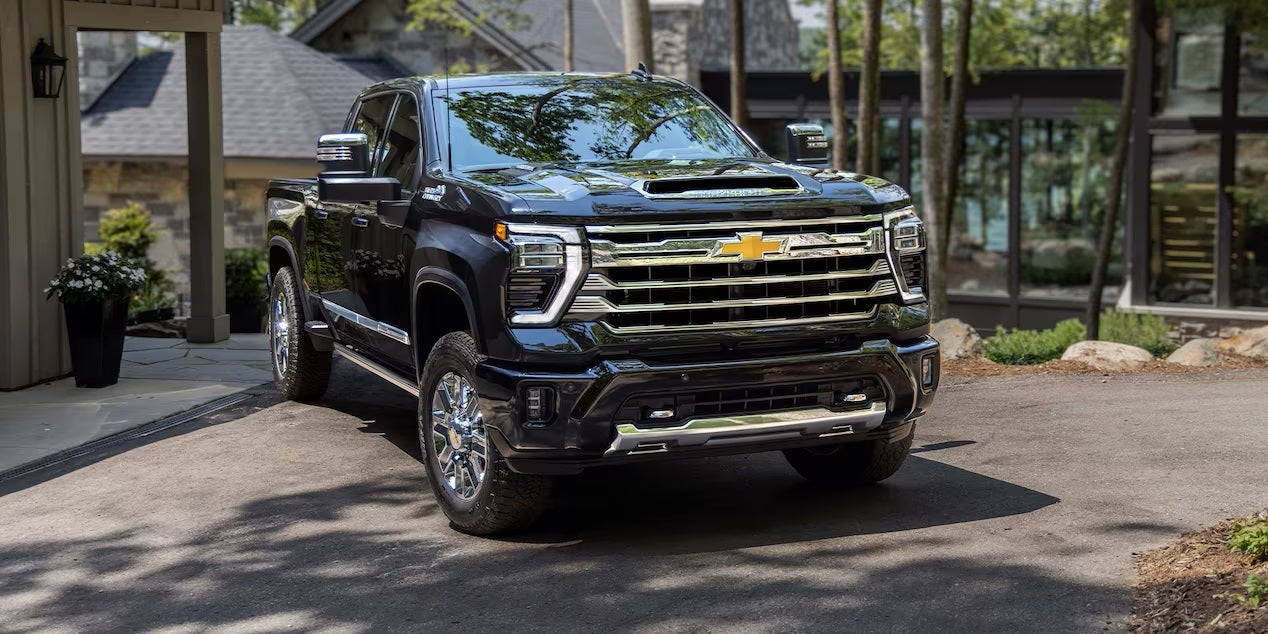 Some pretty exciting US market analysis just in today: according to GlobalData preliminary estimates, US light vehicle (LV) sales grew by 20.5% YoY in June, to 1.38 million units. GlobalData has also raised its 2023 US market forecast by half a million units after the latest monthly results. With the first half of 2023 now complete, US LV sales are estimated to have grown by 13.1% YoY, to 7.68 million units. Volumes easily surpassed year-ago levels, partly due to 2022's weakness, which was heavily impacted by inventory shortages. Still, sales remained 8.6% below 2019 levels in the first six months of the year, showing that there is still some way to go before the market recovers to its pre-pandemic state. David Oakley, Manager, Americas Sales Forecasts, GlobalData, said: "US light vehicle sales continued the trend of solid results in June, without quite hitting the heights seen before the pandemic. As inventories have increased, some unfulfilled demand from the past two years of shortages was met, and willing buyers were found despite sky-high transaction prices and still-suppressed incentive levels."
A small war brewing
That sort of news is going to make the upcoming UAW v Big Three contract negotiations entertaining as transaction prices remain high and profits are being taken but there are challenges ahead. A shuttered Illinois Jeep assembly plant will be at the centre of a power struggle between the United Auto Workers union and Detroit's automakers as the manufacturers double down on cutting costs to fund an accelerated transition to electric vehicles, according to a Reuters report this week. When the Stellantis factory in Belvidere was idled in February, it left union members in shock as they had not expected the shutdown until June, the news agency said. "They wanted to reduce us even more which seemed like an impossible feat," Matt Frantzen, the local union president in Belvidere, reportedly said of the decision following a prior elimination of two work shifts at the factory. "We were seeing the writing's on the wall." Reuters said the threat of more plant closures was just one item on a contentious agenda as negotiators for Detroit's automakers and the UAW formally start negotiations in mid July to replace an expiring four year contract.
Be afraid
China's auto industry has overtaken Japan as the world's largest vehicle exporter, led by electrified vehicles. The industry has stepped up its global expansion this year, with exports surging by over 81% year on year to 1.76m vehicles in the first five months of 2023 according to data released by the China Association of Automobile Manufacturers (CAAM). The auto industry passed a major milestone earlier this year when it overtook Japan as the world's largest vehicle exporter, thanks in large part to strong growth in overseas demand for its new energy vehicles (NEVs), a segment which mainly comprises electric and plug-in hybrid vehicles. NEV exports surged by 163% to 457,000 vehicles in the five-month period, according to the association, with significant growth coming from Europe. According to the European Automobile Manufacturers' Association (ACEA), China was the largest exporter of vehicles to the European Union last year, ahead of Turkey and the UK, and shipments have continued to grow strongly this year. Over the last several years the Chinese automotive industry has been busy shedding its long-held image as a supplier of low-tech, low-cost vehicles with low residual values, helped in large part by the significant progress its domestic brands have made in the connected EV segment. High-profile start-up brands such as Nio, XPeng and Li Auto, which are challenging Tesla in a growing number of markets, have played a significant part in lifting the Chinese automotive image around the world, including in the Chinese domestic market.
Good at home, too
How well do you really know your competitors?
Access the most comprehensive Company Profiles on the market, powered by GlobalData. Save hours of research. Gain competitive edge.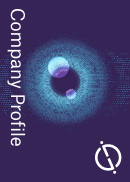 Company Profile – free sample
Thank you!
Your download email will arrive shortly
Not ready to buy yet? Download a free sample
We are confident about the unique quality of our Company Profiles. However, we want you to make the most beneficial decision for your business, so we offer a free sample that you can download by submitting the below form
By GlobalData
The Chinese market demonstrated a good upward trend in May. Light Vehicle (LV) wholesales came to 2.35 mn units with growth of 27%. At a component level, affected by the pull effect of new energy vehicles (NEVs), total PV wholesale volume reached 2.09 mn units in the month. At the same time, the Light Commercial Vehicle (LCV) sector recovered well, increasing by 32% year-on-year (YoY) to a total of 260k units. On a month-on-month (MoM) basis, PV sales increased by 13%, but LCV sales decreased by 4% in May. Since the beginning of this year, cumulative LV wholesales have reached 10.44 mn units, an increase of 11%. On the production side, total LV production in May was 2.24 mn units, increasing by 20% YoY and 11% MoM. As the extent of inventory from deferred sales due to the implementation of Stage VI B emissions rules became clear, production has gradually recovered, being driven by underlying market demand. YTD (to May) LV production volume came to 10.19 mn units, increasing by 11%. At the vehicle type level, PV output (87% of total LV production) was 1.99 mn units in May, which was 96K less than the wholesale volume. PV output in May was up by 19% YoY. LCV output was 249k units in May, up 32% YoY and increasing by 9% YTD. The Chinese market surprised on the upside after posting disappointing results in the first four months of this year. The May selling rate was 29.9 mn units/year, up 15% from a lacklustre April, and the highest rate since September 2022. The YTD selling rate averaged 25.3 mn units/year, which is lower than last year's total LV sales of 26.7 mn units. Since March, the disruption of the price war on the market has gradually diminished, current market incentivisation is still relatively strong, consumer wait-and-see sentiment has eased, and a large number of new products and low-cost new models have been launched. All of this has resulted in consumer demand being released. Special sales campaigns during the week-long May Day national holiday helped support sales, too. But interestingly we see that the central government has instructed local governments and financial institutions to introduce subsidies to boost car consumption. This is a clear sign that the government recognises that demand while recovering, is still weaker than expected.
Alcantara rising
Amongs the exhibitors at the recent Shanghai show was Italian based luxury textile company, Alcantara. At the event the company showcased a variety of vehicles which had been customised with luxury fabrics. These included a Lotus Nyo, Maserati Granturismo and Maserati MC20, Hongqi LS7 and H9+ 'Taihe Edition', as well as a highly customised Red Flag LS7. We spoke to CEO of Alcantara, Andrea Boragno to learn more about the company's involvement with the event as well as to discuss its sustainability milestones.
Turkish growth
In 2022, the Turkish light vehicle (LV) market registered 783k units as OEMs struggled to fulfil backlogged orders on the back of a stringent supply situation. Coming into 2023, the market has surged. LV sales totalled 236k units in Q1 – 55.2% higher than Q1 2022 sales. This was also significantly higher than the 10-year Q1 average of 156k units. This blog will discuss the factors that are behind this growth and what the future holds. Firstly, when comparing 2023 registration volumes to 2022, we must be aware that 2022 is a weak base of comparison as supply issues restrained the market's potential. As a result, along with its European counterparts, Turkey's LV market has benefited from an easing of supply constraints enabling production and delivery rates to improve. Secondly, in November 2022, the Turkish government raised the price thresholds for a special consumption tax (ÖTV) on certain vehicles. For example, the price threshold for vehicles in the 45% tax bracket was raised from 120,000 Turkish Lira (TL) to TL 184,000, with similar changes to cars in the 50%, 60% and 70% tax brackets. A consequence of this is that vehicles which fall into the lower tax bracket, are benefitting from lower prices. Consumers in Turkey have taken advantage of this price cut, contributing to the strong LV sales volumes observed in Q1. However, while easing supply issues and reforms to the special consumption tax have helped vehicle sales, one cannot ignore the significant influence of President Erdoğan's fiscal and monetary policies. Firstly, in the run-up to the general election in May, the state doubled the basic pension, raised the minimum wage by 55% between January and March, and in July, a further 45% rise in public workers' wages is expected. Furthermore, the state also supplied consumers with a month of free gasoline. This fiscal stimulus will likely raise consumers' spending appetite, helping the LV market.
Japan rebound continues
Japan's new vehicle market continued its strong recovery in June 2023 with sales rising 20% to 392,719 units from 327,896 a year earlier, according to registration data from the Japan Automobile Manufacturers Association. This was the 10th consecutive month of growth for the market after a long period of decline, helped by improved semiconductor supplies compared with last year which enabled key vehicle manufacturers to significantly increase output. Second quarter GDP growth was expected to have remained strong in the second quarter, following growth of 2.7% year on year in the first quarter, driven by strong consumer spending and fixed investment. In the first half of the year, the vehicle market expanded 17% to 2,450,600 units after declining 15% to 2,086,178 a year earlier with passenger vehicle sales rising 20% to 2,047,694 units while truck sales increased 8% to 399,013. Sales of buses and coaches surged 42% to 3,893 units in this period, as the segment rebounded from the pandemic lows.
KG Mobility plans
KG Mobility, renamed from Ssangyong Motor earlier this year, is expected to complete its acquisition of Edison Motors by September after it was named as the final bidder earlier this week for the heavily indebted electric commercial vehicle manufacturer which has been under a court led restructuring process since January. Ironically, just two years ago, Edison Motor had successfully bid to acquire Ssangyong Motors from bankruptcy but failed to complete the acquisition. Ssangyong Motors was later acquired by local steel and chemicals company KG Group and renamed KG Mobility. KG Mobility submitted a letter of intent to the Changwon bankruptcy court to acquire Edison Motors in April, followed by an investment proposal for the company, after it carried out preliminary due diligence in early April. KG Mobility said in a statement that once the acquisition was completed, it would rename the company KGM Commercial and transform it into a full scale manufacturer of environment friendly commercial vehicles.
C-c-c-cold weather batteries
CATL reportedly said it had developed new materials for lithium ion batteries which would sharply improve charging efficiency for electric vehicles, especially in extreme cold. According to Reuters, Wu Kai, CATL's chief scientist, told a forum in Shanghai that the company had developed new electrolyte materials which could sharply improve the charging efficiency of current lithium ion battery designs. Wu did not detail how CATL had been able to achieve the improved battery performance he described, the report noted. He said the new electrolyte could deliver a 50% increase in efficiency in extreme cold at minus 20 degrees Celsius and 43% under more normal temperatures.
Blow to EU EV makers
Despite concerns raised about the EU's position in the worldwide competition for battery investments, the European Commission remained steadfast in its intention to implement tariffs on EVs exported from the UK to the EU starting in 2024. According to the Financial Times, the British government, backed by a handful of European automakers, "is seeking a deferral of a post-Brexit trade rule it argues will heap excessive costs on to the industry from 2024 to 2027." Rules requiring EVs traded between the EU and UK to have a certain percentage of their battery and parts sourced from the EU or UK have raised concerns. Failure to meet these would result in 10% tariffs.
Electric Pug stays put
Stellantis has no plans to move production of the electric Peugeot e-208 to France from Spain despite a push from the French government for more locally made cars, CEO Carlos Tavares said in an interview with a French newspaper. "The economic equation link to the imposed relocation of this project would not be in the interest of the company nor the country," Tavares told Le Figaro, according to Reuters. France plans a subsidy for EVs produced in Europe as they would have a lower carbon footprint than imported models and a social leasing program offering EVs for around EUR100 (US$108) per month to poorer households. French finance minister Bruno Le Maire reportedly said small electric vehicles should be built in France on top of higher end models.
China invades Thailand
The Thailand Board of Investment (BOI) has held talks with two of China's top automakers in its latest efforts to promote the country as a regional hub for EVs. Narit Therdsteerasukdi, Secretary General of the BOI led the talks with Changan Automobile and Chery Automobile during an investment roadshow that was focused on EV and clean energy sectors. Following the discussions, Narit said: "Our latest talks with these two major Chinese EV manufacturers confirmed Thailand's potential to be a production and export base for right-hand drive EVs because of the readiness of our automotive ecosystem and the fact we are the fastest growing EV market in the region." Chery sees Thailand as a "strategic investment location," Mr Narit said and the automaker is in the process of negotiations with potentials partners and considering suitable investment models in Thailand, with plans to enter the Thai market in early 2024 with the Omoda 5 electric SUV. In a meeting Zhu Haurong, Changan's chairman, confirmed its plan to establish an EV factory in Thailand with an investment in the first phase of US$260 million (9 billion baht).
Western Europe up
Western Europe's car market in June was 19.6% ahead of last year at 1.14 million units according to data released by GlobalData. The car market in Europe is continuing to rebound as sales constraints caused by the global semiconductor crisis continue to ease. However, the market is running well under pre-pandemic levels. GlobalData forecasts the West European car market at 11 million units this year. GD analyst Jonathon Poskitt warns that the market rebound caused by easing supply shortages will be of diminishing strength in the second half. "That cushion of backed up orders will be of diminishing strength during the course of the year," he said. Poskitt also points out that a regional car market of around 11 million units for this year is well below normal and almost a quarter below where we were in pre-pandemic 2019.
Stellantis EV platform
Stellantis has revealed its promised STLA Medium BEV platform with claimed range of up to 700km (435 miles), as well as higher energy efficiency, embedded power and charging power. The 400 volt electric architecture provides both extensive range and adaptability to accommodate a variety of vehicles and propulsion configurations in the C- and D-segments. Stellantis said it can build up to 2m vehicles on the platform a year. It will be used in multiple plants worldwide, starting in Europe this year. The platform offers two different packs, Performance and Standard. Performance pack delivers a claimed range of 700km while Standard offers 500km (310 miles) WLTP.
Battery JV back on
LG Energy Solution (LGES) said NextStar Energy, its Canadian joint venture with Stellantis, had reached a final agreement with Canadian federal and provincial governments on the terms of subsidies for their plant under construction in Ontario. The parties signed a binding agreement which LGES said put construction of the battery module manufacturing facility in Windsor "immediately back on track". The final deal comes two months after construction was suspended over delays by the Canadian federal and provincial governments in agreeing details of the government incentives.
Toyota shrinking EV batteries
Toyota claims to have made advances in its solid-state battery technology that could halve the size, cost and weight of its EV batteries, the Financial Times reported. The automaker is collaborating with Panasonic on the technology, through their joint battery venture. "For both our liquid and solid state batteries, we are aiming to drastically change the situation where current batteries are too big, heavy and expensive," said Keiji Kaita, president of Toyota's research and development centre for carbon neutrality. Solid-state batteries replace a liquid electrolyte with a solid one and use lithium metal at the anode instead of graphite. The technology aims to solve challenges such as charging time, capacity and reduce fire risk.
BYD goes big in Brazil
BYD has announced an agreement to build three factories in north eastern Brazil. The automaker plans to invest R$3bn (US$620.17m) in a Camacari complex, 50km from Salvador. The complex will consist of three manufacturing units focused on different products. One unit will focus on production of chassis for electric buses and trucks. Another will produce hybrid and electric cars, with capacity for 150,000 units annually. The third factory will process lithium and iron phosphate and use the existing port to serve the global market.
SAIC eyes Europe plant
Chinese state owned automaker SAIC Motor this week said it planned to build a vehicle assembly plant in Europe, according to local reports citing a company official. The Shanghai-based automaker is China's largest with output exceeding 5.3m vehicles last year across a number of wholly owned companies and joint ventures with foreign international brands such as Volkswagen and General Motors. Last year, SAIC Motor sold 100,000 vehicles in Europe, mostly under the MG badge which it took over following its merger with Nanjing Automobile Company in 2006. Yu De, managing director of SAIC Motor's international business department, said establishing a local factory in Europe had become a priority for the company given its recent rise in sales volume.
Have a nice weekend.
Graeme Roberts, Deputy Editor, Just Auto