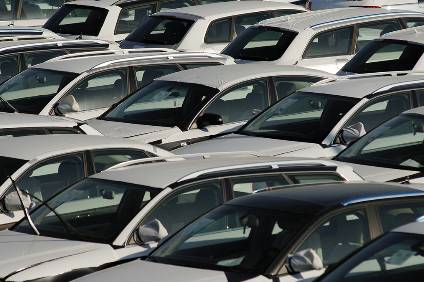 As much of the country heads into tighter Covid-induced population restrictions that could last for much of the first quarter, it's becoming clear that the UK's automotive sector is facing a challenging year – on both the demand- and supply-side.
Top of the list of concerns are worries over the impact of the COVID-19 public health crisis and its considerable economic effects. The UK's annual new car market fell by almost a third to 1.63m in 2020, the lowest annual total since 1992, with much of the damage done in the second quarter. Hopes are high for a recovery in 2021, but new lockdown measures taken this week in response to a surge in Covid infections have dampened those hopes. Non-essential retail (including car dealers) will be shut until the middle of February at the earliest (and quite possibly till the end of March), with automotive retail relying on online sales and 'click and collect' – although aftersales activity can continue.
Dealers have adapted to the crisis, offering video viewings and free delivery as well as enabling more people to complete more of their buying journey from home. That will help, but a big drop-off in vehicle sales is inevitable, especially from private buyers and small businesses who will be nervous about the economic outlook.
Economic consultancies are warning that the UK now faces a serious 'double dip' recession as result of this third period of lockdown. Britain is climbing out of the deepest recession in well over a century and the Office for Budget Responsibility (OBR) forecast late last year that UK GDP would grow by 5.5% in 2021, but not return to pre-pandemic output level until 2022. That forecast for 2021 is almost certain to be revised down now. Bloomberg Economics says the double dip recession pencilled in before Christmas is now 'almost certain to be deeper than we previously envisaged'. It also says that while the damage from the latest lockdown is not predicted to be as severe as the record 18.8% contraction in the second quarter of last year, it 'continues a torrid period for the UK and may boost the long-term scarring effects of the virus'.
UK unemployment is poised to jump in the second quarter when government-backed furlough schemes finish (in November the OBR forecast a jump to 7.5% unemployment rate in the middle of 2021, which compares with pre-pandemic 4%).
The UK's economic picture sounds like a pretty unfavourable backdrop for vehicle sales, but it is maybe not as bad as it sounds. Thus far, the worst impacted by the economic crisis have been the young and those working in relatively low-paid jobs (typically in the hospitality sector). These demographic groups are not the mainstay of the new car market – which tends to be drawn from an older and more affluent demographic. Those who have stayed in work through the pandemic have also accumulated savings as they have been unwilling and unable to spend the way they would in normal times. UK household savings rates are at record levels.
As the crisis unwinds (and vaccinations rollout this year is clearly key), these groups may be in a position to ramp-up their spending. Two questions will be key though. 1. How confident will they be feeling and are they in the mood to spend? 2. A related question: How far has the economic fallout spread to broader and permanent effects beyond 2020's pervasive sense of being a 'one-off special' that impacted some groups much more heavily than others?
It's pretty difficult to meaningfully forecast the 2021 UK new car market right now, beyond saying that it is likely to fall within a fairly wide range (1.2-1.9m would be my best estimate, if pushed). At the lower end of that range, it's a very difficult first half of the year, with the public health crisis disappointingly slow to ease (eg 'R' number and infections high because of more virulent Covid virus mutations) alongside associated dire economic effects (for example, higher than expected redundancies as firms across the economy come under even greater pressure).
At the top end of the above outcomes range, the virus behaves favourably and vaccines rollout is smooth so that by the middle of the year, life has returned to something near normal. You can book your holiday abroad (well, to a number of countries at least), employment seems much more secure and the daily news bulletins abound with good news stories of society opening up. There's a real feel-good factor as pent-up demand surges. A new 'roaring 20s' is ushered in on the back of a new found propensity to spend, while price inflation and interest rates stay conveniently low for a few more years yet.
Where the UK car market goes is clearly going to be highly sensitive to the path of the pandemic, the wider economic impacts (and especially the more permanent effects) and the precise recovery trajectory over the next eighteen months. Yes reader, these things are somewhat uncertain! Multiply that uncertainty again for what happens elsewhere in the world – also a key factor in the performance of the UK economy, but also of direct significance for the health of the UK's export-oriented automotive industry.
A big positive is that there are no new tariffs (a scary 10% tariff was in prospect for UK shipments of new cars to the EU if there had been no deal) or quotas.
Which brings us to a major supply-side issue – Brexit. It would be nice to say all is well and fully resolved after the UK-EU free trade agreement struck at the end of last year, but the truth is there is still much to be worked out, in terms of the application of new rules governing trade and filling in some gaps (the financial services sector, for example). The deal struck governs trade in goods, not services. A big positive is that there are no new tariffs (a scary 10% tariff was in prospect for UK shipments of new cars to the EU if there had been no deal) or quotas. That's great, but there's still some new admin to take care of in areas such as product standards recognition and rules of origin (zero tariffs can only apply to goods recognised under any FTA as eligible and therefore meeting certain value added content thresholds). Ian Henry of consultancy firm AutoAnalysis remains cautious. "It's perhaps not as bad as it might have been for the auto industry, but let's see the details and how they work out in practice," he says.
Under the agreement bilateral accumulation was agreed so that EU-sourced parts and UK-sourced parts both count in the 'local content' percentage. Big box ticked for all. However, so-called 'diagonal accumulation' wasn't agreed – it was a step too far for the EU side. That means components imported to the UK for OE assembly from say, China or Japan – such as lithium-ion battery cells – would not count as eligible in the local content calculation (as they do now). That could be a problem for certain UK factories (Toyota and Nissan) in the future, we shall see.
The two sides can continue to talk of course – and they will; dialogue is in both parties' interests. Many will hope that relations between the UK and its biggest trading partner next door can improve in the coming years. The EU has put protecting the integrity of its trade bloc (customs union and single market) as a priority above all else. The UK government – in respecting the result of the 2016 referendum – wanted to be outside the jurisdictions of EU institutions and to 'go its own way'. In five years' time, the world will look different and the UK-EU relationship will have evolved.
What will the medium-term impact of newly introduced 'friction' on UK-EU flows be? We won't know for a while yet and there are many other factors at work determining net competitive positions – for companies and industries, wherever they are. The real choices for the UK are perhaps less binary and less winner-loser than some of the political debate over Brexit has at times suggested. The reality will be more nuanced. Global trade continues, as do the investments that companies make to take advantage of dynamic market trends across the world.
Historically, industries adapt to changing economic and regulatory circumstances – they do what they must, and some parts successively adapt and survive, some don't. The long-term health of the UK's auto industry and its competitiveness will hinge on sector-wide and corporate strategic responses to the huge long-term challenges presented by rapidly advancing technologies, rising environmental policy pressures and disruptive business models – all impacting the transport space globally in a very big way.
There are challenges ahead for all. The pandemic has undoubtedly upset the picture, big time. There has been considerable resilience shown, though. Economies continue to function and will adapt. Perspective is what we need, even through these most difficult of times.