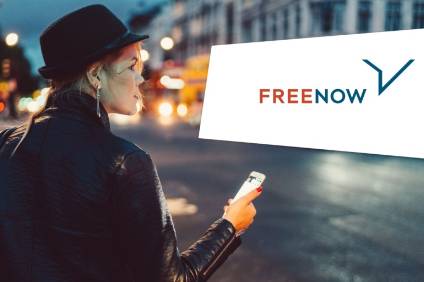 It is reported that Uber is in talks to acquire FreeNow, the BMW-Daimler combine which is a competitor in Europe and South America to Uber's services.
FreeNow was born in early 2019, when BMW and Daimler merged their car sharing and ride hailing units. The merger was born of the two's realisation that greater scale was required if the new mobility business was ever to contribute a return on investment. Since forming, the car-sharing arm, Share Now, has already announced its withdrawal from North America, Brussels, London and Florence due to high costs and low take-up.
Like all new mobility providers FreeNow has struggled during the Covid-19 pandemic, with BMW and Daimler reportedly touting the business for new investment. Now Uber is reportedly in talks to ride to the rescue.
Uber, which operates in 69 countries and in 10,000 cities, has not been untouched by the pandemic itself. In the first half of the year trips were down 56% and revenues took a 35% hit. Further, its hopes of autonomous vehicles coming quickly to the rescue to upend its business model have taken a hit from both Covid-19 and a scaling back in autonomous market ambitions by the OEMs.
Without autonomous, Uber's hopes of transitioning from dominant but loss-making market leader to a profitable and sustainable business lie on a knife edge. Already, Uber is the number one player in every territory it competes in –with over 65%of the market in most markets, save for India in which it claims over 50% market share. By looking to invest in FreeNow, Uber acquires more share in the market and could use an even more dominant position to drive profitability into the business.
Two factors make this a high stakes gamble. Firstly, leveraging market power to increase prices potentially positions Uber's pricing ever closer to that of the taxi firms its business has eroded in many markets. Second, it supposes that ride-hailing volume will recover from the Covid-induced dip. The jury's out on this point at the moment. Working from home looks to be on the agenda for many of us for a good while yet. Also, in the meantime, the short urban journey market that Uber had cornered may now have been usurped by the proliferating e-scooter and the resurgent bicycle.