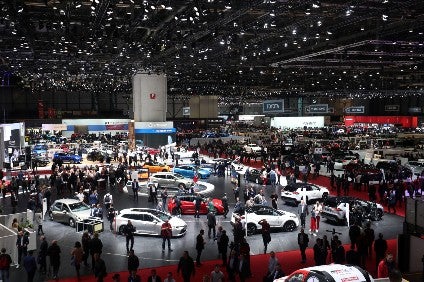 Does Shanghai's in-person auto show which opened last week herald the start of a post-Covid return to business-as-usual for the big global motor shows? Hardly.
The international calendar of major set-piece motor shows was under threat even before the pandemic forced the cancellation of the Geneva Motor Show in the spring of 2020. Many car companies had already concluded there are better ways to spend their marketing budgets and the days when the big reveals of new models really were guaranteed to be exclusive are – in the world of social media and online leaks – long gone.
Manufacturers have opted to host virtual press launches or utilise online broadcasting platforms instead for new product launches. For example, in February, Mitsubishi Motors debuted its new flagship Outlander model via Amazon live.
This year, Shanghai's motor show was billed as an in-person event and a return to a semblance of normality. However, international visitors were largely absent and some news conferences held via video link. Attendees were required to show a health QR code displaying their Covid-19 related health status and data on travel to high risk areas.
The Covid-19 pandemic has accelerated a move away from the glitzy set pieces that was already underway.
Looking ahead, the organisers (JAMA) of this October's Tokyo Motor Show have decided to cancel the event altogether (also deciding against a virtual event option). This is the first time the biennial motor show has been cancelled since it was first held in 1954. In 2019, the show attracted more than 1.3m visitors. Akio Toyoda, chairman of JAMA and president of Toyota Motor Corporation, said in a statement: "We decided to cancel the auto show as it seems difficult to offer main programmes in a safe environment. The association had considered the possibility of holding the motor show online but it wanted the event to be held physically."
There is a surge in Covid-19 cases in parts of Japan, but the October Tokyo show cancellation – a date that follows the still planned Tokyo Olympics in July – surprised many. While the pandemic undoubtedly played a part, there is more than a suspicion that enthusiasm among potential exhibitors was low.
Organisers of big trade events and shows are having to rethink their business models. The Covid-19 pandemic has accelerated a move away from the international motor show circuit that was for so long a fixed feature of car company marketing and new product launch calendars. That doesn't necessarily mean they are finished in all cases, but the old formats are probably gone as the go-to default for organisers. New ideas are needed. 'Hybrid' events that can combine the best visitor experience with an effective accompanying online element probably point the way ahead for now.