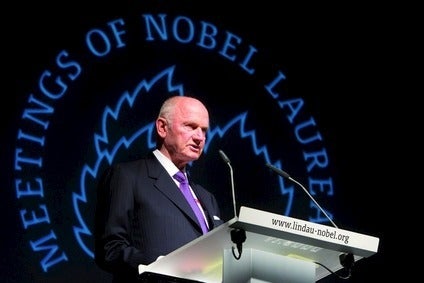 The big news of the week[end] was the failure of Volkswagen supervisory board chairman Ferdinand Piëch to unseat CEO Martin Winterkorn, as we reported here and here.
That prompted editor Dave Leggett to take a look at the man's legacy, successes and failures; will we see such a 'master tactician' at VW again? It's interesting the news came a day after we reported that VW and Great Wall may collaborate on SUVs for China because VW struggles with 'low cost for emerging markets'.
New product news this week included the mid-life update for Honda's Civic and a complete revamp for the really rather superb Skoda Superb, including news of a possible plug-in hybrid and a catch-up with how things are going at our local UK outpost.
I was very impressed with the build and materials quality of the new big Skoda, along with its great engines (we tried a 1.4 petrol and two, two-litre diesels, one with DSG), refinement and road manners and a huge roster of gadgets. This car reflects the Piech legacy – built on a modular platform easily adapted to a wide number of brands and models, using modular powertrains, any of which can fit, and modular infotainment and driver assist systems where the unseen electronics and software are common but can be given unique interfaces and even features for each brand. And it was all a relative doddle to learn to use; we needed just one brief stop to persuade the satnav to talk to us – no harder to sort than ticking a box and adjusting the volume to the desired level.
Dave, meanwhile, went to look at BMW's updated 1-Series and learned that this brand, which 30 years ago wouldn't even give you a radio as standard, is now standardising navigation on every model.
First quarter results continued to roll in and the biggies this week included Ford, Daimler (look at that net profit surge) and FCA, boosted by North America.
May 1, already. Labour Day in many places. And a day off for us on Monday. Have a great weekend.
Graeme Roberts, Deputy Editor, just-auto.com