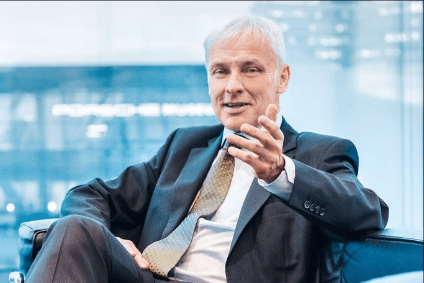 Our coverage of an address to 20,000 Volkswagen employees at Wolfsburg this week, during which VW Group CEO Matthias Müller appealed for unity as the company seeks to recover from its current crisis, attracted a lot of reader interest. As did the departure of VW's US division's CEO, Michael Horn. He was expected by some observers to emerge as a management casualty at VW as the dieselgate crisis unfolded in the US last year but appeared to weather the initial storm and stayed in position.
Speaking of departures, AvtoVAZ CEO Bo Andersson is to step down, although no indication was available from the Russian automaker who his successor will be. Colleague Simon Warburton is at the Russian Automotive Forum in Moscow next week so he'll be asking around.
BMW turned in another set of read-'em-and-weep (if you're a less profitable rival) profit figures for 2015 and followed that up with news of a good start to 2015, unit sales-wise. New product, and lots of it, is the key, innit?
Ford's decision to exit Indonesia and Japan came as a bit of our surprise so we asked Our Man in Asia to put the move under the microscope.
Western Europe car sales in February rose a healthy amount, suggesting we've bottomed out and may be on the up again. And we learned the Turks will supply Mexico with its next Dodge Neon, a rebranded Fiat.
Have a nice weekend.
Graeme Roberts, Deputy Editor, just-auto.com