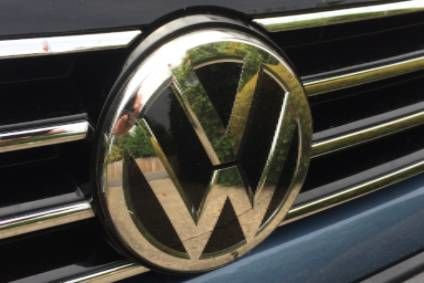 Two of the world's largest automakers – Volkswagen and General Motors – have been in the news again this week, neither for entirely good reasons. Let's start with VW and its supplier row.
Volkswagen's dispute with a couple of suppliers of 'commodity' parts started to boil over last week as we reported car production at Wolfsburg had been reduced in some areas because of a supplies shortage caused by a parts maker refusing to keep to delivery commitments. More details emerged on Monday – essentially, suppliers unhappy with their deals, VW had terminated some contracts, suppliers even more unhappy and withholding supply, VW lawyering up, getting a court to order suppliers to re-start supplies, continuing "efforts to reach agreement with the suppliers" but cutting back production of certain models, engines and sub-assemblies at six plants. It wasn't sounding much like the automaker was going to rate well next time the vendors were surveyed about supplier-carmaker relations, was it?
Not before time, came news Tuesday morning the dispute was settled, reportedly after all parties pulled an all-nighter for talks, and amid regional government concerns in both Hannover and Lower Saxony and not a little angst within Germany's Association of Supply Chain Management, Procurement and Logistics (BME). So, are lessons going to be learned? Guest columnist this week, Richard Gane, director and automotive sector specialist at supply chain firm, Vendigital, sure thinks they need to be, arguing that, if under-siege (ongoing fallout from the diesel emissions-rigging scandal) VW is looking at its supplier base for cost savings, it will need to act carefully by such measures as not single-sourcing low value commodity components and, perhaps, losing the "autocratic mentality still held by some large manufacturers and the belief that they can dictate their own terms of business". It's an article well worth reading whichever end of the supply chain you're on.
And, of course, the aforementioned VW emissions scandal continued to rumble on. Latest announcement was a settlement in principle with US dealers which followed the extraordinary revelations in San Francisco district court filings in which lawyers for VW owners alleged 38 employees of key tier one supplier Robert Bosch conspired with the automaker for a decade to develop technology that enabled diesel vehicles to evade pollution-control tests. Bosch has rejected such allegations of conspiracy and, of course, these have yet to be tested in a court hearing, but the detail in the apparently very carefully researched court documents makes for fascinating reading.
The process that led to GM's recall of millions of cars to replace a possibly faulty ignition switch was also extraordinary – a part discovered to be prone to disengage itself while the car was in motion, with potentially fatal results, was apparently appropriately redesigned but NOT assigned a new part number, for reasons I doubt we'll ever discover fully. GM, via a dedicated lawyer, has already paid out for around 400 cases of death or serious injury but now other claims against the automaker are making their way into court and, this week (two reports), and earlier this month, we have seen two cases go GM's way, not the plaintiffs'. More rulings to come, of course.
In other news, Tesla rolled out a new Model S with an eye-watering 0-60mph time of 2.5 seconds (!), we put Audi UK's popular A4 Avant under the microscope and yours truly put the future of GM Europe's Ellesmere Port plant under scrutiny – will it attract any future investment and build contracts (it was lead factory for the latest Astra) in the wake of the shock Brexit vote? I've been there a few times, seen attractive car models coming off the line, well-made, so I sure hope so.
Bank (three-day) holiday weekend for us; the last of (what passes for) summer in England and for the year. Winter and Christmas will be here before we know it.
Have a nice weekend.
Graeme Roberts, Deputy Editor, just-auto.com