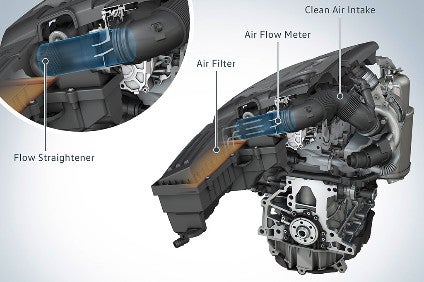 The biggest news this week – announced only around beer o'clock last night, UK time – was Volkswagen AG and the US Justice Department reaching a deal "in principle" to sort out the little problem of excess emissions in nearly 600,000 diesel vehicles sold Over There. On the face of it, with much more detail yet to come, it seems like a sensible agreement – Judge Charles Breyer said the settlement was expected to include a buyback offer for nearly 500,000 two-litre vehicles and a possible fix if 'regulators' – we're talking Environment Protection Agency (EPA) and California Air Resources Board (CARB) here – agree on it. The settlement would include an environmental remediation fund and additional compensation to owners to sell back or have vehicles fixed. The government and Volkswagen have until late June to complete a final "consent decree" which, and this is interesting, "will face public comment" before taking effect.
The comment from Michelle Krebs, a senior analyst at Autotrader in the US, last night summed up the likely future options for VW owners rather well: "A federal judge's blessing of Volkswagen's framework of a plan to take care of its customers is a long-awaited first step, but much more work needs to be done to flesh out the details in the coming months. Indeed, it is a fairly sketchy framework at this point. Meantime, Volkswagen customers will have to stay patient a bit longer until all of the details of the compensation deal are hammered out. Then they will have to carefully weigh all of their options, which include having Volkswagen buy back their cars, have them repaired if that is possible, or return their lease cars."
It's a fairly simple option for a VW owner to decide to accept a buy-back cash/credit offer, or an early lease termination on favourable terms, but I think the sticky one will be: can the cars be modified to comply with the very tough US diesel emissions limits? An answer to that is still awaited. The cars themselves, though polluting excessively, still function as designed and excess NOx in the exhaust emissions is not, directly, a safety hazard for the car occupants (pundits argue it is for the surrounding environment, of course). So, once the deals are revealed, a lot of US VW owners will have a big decision to make. 'Accept? Have the car I like fixed? Oh, it can't be fixed; do I trust VW of America enough to buy another or do I flee to another brand?' And I'd add – if a fix is not possible, what on earth does VWoA do with half a million 'reject' but perfectly serviceable cars? Crush the lot? How much in the way of emissions would such a project generate on its own? Hopefully, the common sense displayed by all parties so far will prevail and a sensible, environmentally acceptable, solution can be found. Our full coverage since this story first broke last September is here, by the way.
Away from VW, but not entirely unrelated – Mitsubishi Motors has a history of scandals involving quality lapses and recall failures. In 2000, the company admitted having hidden vehicle defect information for decades, leading to arrests of former company officials. A couple of years ago, Hyundai Motor (which coincidentally used to make MMC powertrains under licence for its own cars) and affiliate Kia agreed to pay penalties for overstating fuel economy measurements in the US. So you'd think, maybe, lessons learned? Nope. Earlier this week, Mitsubishi admitted to falsifying fuel economy tests affecting about 625,000 mini-cars it built for its own brand and, worse, on an OEM basis, for Nissan Motor (NM). It was Nissan, getting more involved in plans for the next generation, that spotted discrepancies in test procedures and started asking questions. Cue senior suits bowing in apology at a hastily-convened Tokyo press conference at which company president, Tetsuro Aikawa, said he was "ashamed" at the scandal, adding the problems were likely to significantly dent Mitsubishi's profits, until recently on an upswing amid robust global vehicle demand. Though the latest scandal is about cars sold largely in Japan's unique domestic market sub-660cc mini-car segment, revelations like this surely don't do much for brand reputation overseas and it'll be interesting to see if there is any foreign consumer backlash.
In better news, it appears the recent Japanese earthquake has not had too bad an effect on the auto industry and supply chain, and lessons from the 2011 'quake have been learned – key chipmaker Renesas was expecting a resumption of at least partial production today and both Toyota and Honda have announced production resumption dates for their factories in the region. Nonetheless, there has been disruption and an expected bottom line hit with one Tokyo-based analyst reckoning the loss of production would hit Toyota's operating profit by around JPY30bn.
Have a nice weekend.
Graeme Roberts, Deputy Editor, just-auto.com