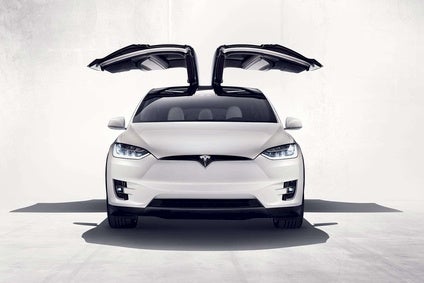 One guess what dominated just-auto's news, analysis and comment this week. VW, emissions, diesel and recalls, natch. Early in the week we asked: "Where will 'emissionsgate' end?" Well, for a start, some work with the slide rules by our own analysts swiftly concluded: "The expected decline of the popularity of diesel-fuelled vehicles in the European car market has been significantly accelerated."
And not just Europe. VW, whose Usp in the tough US market is 'clean diesel', is expected to take a sales hammering there even before regulators start thinking again about environment fines and enforcing an expensive recall. Speaking of recalls, the UK, surprisingly, was first out of the gate with a staggering 1.2m unit callback though the announcement was more a statement of intent, at this point. Supplier Bosch, meanwhile, was remaining defiant in the current storm swirling around Volkswagen, insisting diesel technology is "indispensable" in achieving European emissions targets.
Some relief for beleagured former VW AG chief Martin Winterkorn as Germany backtracked and the Lower Saxony prosecutor's office issued a fresh statement saying it was investigating accusations of fraud at VW, and removed a statement from earlier in the week. The latest statement said that must be "concrete facts" before a probe into Winterkorn is opened.
Away from all of that, Ray Hutton interviewed PSA Peugeot Citroen's CEO and Tesla launched its new Model X prompting this comment from our resident product evaluation guru Glenn Brooks.
Have a nice weekend.
Graeme Roberts, Deputy Editor, just-auto.com