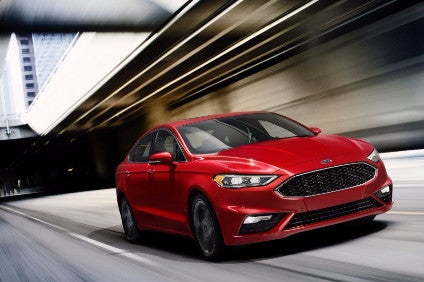 Recall news attracted many readers on just-auto this week as yet another Takata potentially-disintegrating-airbag-inflator call-back was announced – 2.3m-odd, depending on who's counting – this time, German brands. GM also had to recall some old Saab and Saturn (remember them?) models for the same reason. (Our full Takata coverage to date is here if you've just joined us from Mars.) Meanwhile Toyota, with memories of the 2010 sudden acceleration recall debacle in the US still probably causing execs over there to shudder, has discovered that a seat frame in 2.7m RAV4 SUVs potentially could slice through a rear seat belt in a crash so back they'll come, eventually, to dealers for 2.7m small plastic parts to be fitted to said offending frames. No word yet on how much all that will cost.
Clever technical developments always draw the eyeballs and I must admit to a couple of 'they're having a laugh" moments with two announcements this week. One was Audi, whose driverless A8 limo shuttled movie star Daniel Brühl to the red carpet at Berlin's Berlinale Film Festival. The car, the automaker said, picked up the actor and his girlfriend from a hotel and drove them directly to the Berlinale Palast. It travelled in a "suitably smooth and stately fashion by registering prominent architectural features along the driving route, comparing this logging with precise mapping and synchronising the information with data from its own calculation of its movements". Cynic here thinks it would be fun if some tabloid discovers it was really like a Rose Parade in Pasadena float, with a concealed driver looking out courtesy of a video screen fed from a camera hidden behind the grille, with extra guidance from blokes in front with walkie-talkies, but, of course, Audi would not be that stupid and this really was an exciting demo that The Autonomous Car Cometh.
Autonomous car success will ultimately rely on massive infrastructure updates so, effectively, scenery and traffic lights etc will 'talk' to cars and guide them around obstacles and hazards and prevent collisions with other road users yet it seems local authorities can't even fix simple potholes in a timely manner. So news from Ford intrigued me: 'pothole mitigation technology'. That, potentially, looked like a wind-up but it was too early for the annual round of April Fools Day press releases and, like Audi, the boffins at Ford are serious. They've developed adjustable damper technology that can mitigate the effect of potholes on a car (and occupants) and, given the cost of the damage to car owners (and successfully sued local councils' tax payers), this is a promising development. There's rarely anything completely new in the autobiz and this reminds me of 80s tech in Japanese cars – including rebadged Mazdas made for Ford Asia Pacific – which had electronically controlled adjustable damper rates enabling the damper oil flow rate to be instantly adjusted by electric valves controlled by a computer which used sensors to 'read' the road and adjust damping from hard to soft to give as comfortable a ride as possible according to conditions. This development, 30 years on, takes that a big step further and it's in US showrooms this summer.
In other news we learned the Renault Alliance's van-building alliance will extend to a new variant for Nissan, Daimler's got a new port in Slovenia from which to ship cars to Asia and Toyota was back in production in Japan after its steel supply glitch.
You might also like to take a look at our Research Snapshot on mirrorless cars and our latest Q&A – with Hella about HVAC and engine cooling repair and maintenance.
Have a nice weekend.
Graeme Roberts, Deputy Editor, just-auto.com