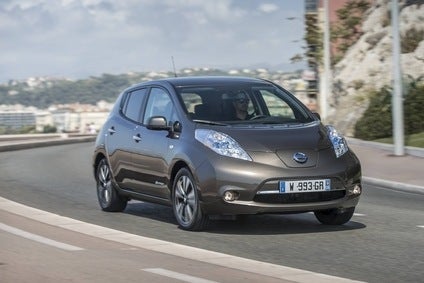 A highlight for me in the last week was a go in what Nissan UK bills its third generation Leaf – the 2016 update with an optional longer range 30kwh battery that fits in the same space, weighs 21kg more and propels my favourite EV about 25% further – a theoretical 250 kilometres or, in old money, 155 miles.
That, as I discovered on a media preview drive excursion into the hills above Nice, into a balmy two mid-autumn degrees C, was ample enough and, despite having 73km to descend to lunch, and just 25km left on the clock, we made it without resorting to the French equivalent of the AA or a very long extension lead. I am looking forward to a 'real world' RHD, home territory 'go' to see just how realistic those claimed 155 miles are.
Meantime, we learned, from Our Man in Brazil, some of the details of Fiat's new, Toro pickup truck, the brand's first with four passenger doors and an ingenious, split, two-way tailgate – a variation of the side and bottom hinged 'gates the Detroit automakers used to offer on their full-size station wagons if you can remember that far back.
Some healthy third quarter results came out this week – GM did well to keep a healthy net profit on the books despite a US$0.9bn slug from US regulators over that ignition switch recall and Daimler proved yet again that a constant flow of new models combined with a gimlet eye on cost reduction makes for a decent EBIT result and very happy management team even if the net profit slips a bit.
Meanwhile, China and other emerging market issues caused a profits dip at Hyundai Motor but the CFO remains confident of an uptick again.
Have a nice weekend.
Graeme Roberts, Deputy Editor, just-auto.com