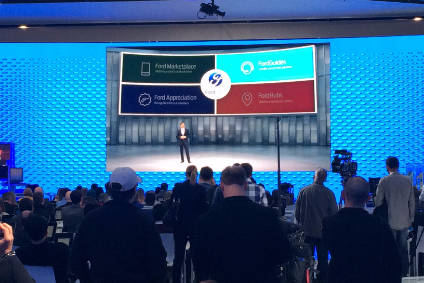 We scored a rare treat this week while attending the Detroit show and associated events in what I am told was a "really cold" Michigan this week. I guess I fluked my one visit to Motown's big do several years ago when I enjoyed crystal clear skies and temperatures mild enough to sit outside and enjoy the sun while waving to the residents of Windsor across the river and discovering it is possible for Canada to be south of the US. In places.
Editor Dave Leggett got to sit down with Ford CEO Mark Fields and learn all about his plans to "revolutionise the customer experience". This followed on from the automaker's main show announcement this year – the launch of FordPass aiming to do for car owners (Ford ownership not required) what iTunes did for music fans. And Fields insisting good results will always win over sceptics on Wall Street.
Dave also took time to gauge the general mood in Detroit and heard some startling ideas about what the future might hold.
VW's emissions row rumbled on as CARB rejected the suggested fix for the US market two-litre engines and, again with Dave, Visteon talked about integrating more electronics in cars to reduce costs.
Daimler sneaked more autonomous car tech into its redesigned Mercedes E-class unveiled in Detroit and Honda decided to move CR-V production from Mexico to the US to make more room for the HR-V.
With the end of sanctions against Iran in sight, we've been taking a look at the possibilities for automakers. In that story, our supplier expert, Simon Warburton, speaks with Saipa and he's also learned Swedish partsmakers are getting organised while we also reported this week that the Renault-Nissan Alliance has plans for the country.
Turning cold here, too, with a sprinkle of snow on most of just-auto land overnight. Have a nice weekend.
Graeme Roberts, Deputy Editor, just-auto.com