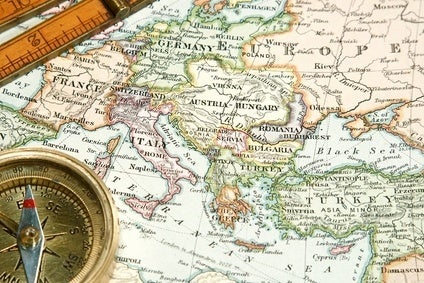 While the Next Problem seems to be South America, judging by the number of times it's mentioned in the results statements for the last quarter, there are signs that, after the pain, there's some gain in Europe, at last.
Case in point: PSA Peugeot Citroen, back in the operating black after three years in the red, break-even having been lowered by the closure of a plant. We've seen other glimmers of light, not least in Europe results for Ford and GM where, if the black pen is still not in use on the chief bean counter's desk, at least the numbers being scribed in red are smaller than they used to be. None of which is any consolation if it was your factory they closed, your job they axed, and your town, now shorn of a key tax base, is slowly dying.
You might also want to keep an eye on the ASEAN region, in which and from which the good Mr Pugilese lives and reports, blaming Thailand, for two key reasons, for the 11% fall in sales in a region particularly crucial to Asian automakers.
Tata's Jag is in the news again this week, partly with details of a new alloy for the upcoming XE small sedan (spotted in test mule form on local roads this week) and for digging deep to buy a famed collection of 'classic' cars, perhaps to be used as the basis of a new boost to its heritage activities. I have always coveted a pale yellow, early US-spec, E-type convertible that began its life criss-crossing the Atlantic on the Queen Mary so I know the famed automaker looks after its toys. Table talk at an industry event this week speculated the newly acquired, juicy Jaguars will be retained and less relevant cars quietly sold off to appreciative new homes, the mark of sensible curation in a sector where keeping – and maintaining – absolutely everything is neither possible nor practical. I've also seen some of the Audi, BMW, Ford and Vauxhall heritage collections, as well as working amongst what was once effectively MG Rover's (it's still safe) and know how well these often irreplaceable cars can be used for marketing, dealer and customer events.
Not such good news was a report of JLR 'voluntarily' cutting some prices in China after a regulatory probe. In fairness, the UK automaker was not alone – certain German brands are also eyeing calculators, apparently.
Finally, I draw your attention to two new interviews on site this week – me chatting to the just retired, long-serving man at Audi who taught the Germans how to make a proper job of right hand drive and Mr Brooks talking with the boss of Tesla UK.
Have a nice weekend.
Graeme Roberts, Deputy Editor, just-auto.com