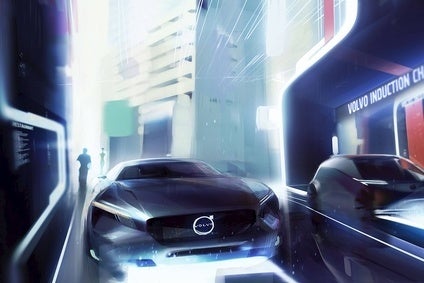 Volkswagen's diesel issues and some wider ramifications continued to make the news this week. VW said that it will have to recall some 8.5m vehicles in Europe. Gulp. That will cost. VW is already planning to rein in some spending. We also learned that the man earmarked to head up VW's newly created North America region decided the job wasn't for him. Reports suggest that personal reasons may well have played a part (hard not to have sympathy for partners of top company execs who say that being uprooted yet again is a step too far). It will be interesting to see who takes the job now.
We reckon that the whole affair will depress prospects for diesels generally, though they were likely to be on the wane anyway in Europe, especially for smaller cars. In North America, diesel cars will now be a pretty hard sell, to say the least. And whoever takes that VW Group job in charge of North America has a considerable task on their hands to rebuild a trust deficit for the Volkswagen brand. The recalls, the nature of the fixes, the class action lawsuits – the negative PR is not going away anytime soon.
On the crisis management side, we had this intriguing take on how VW is handling things and what it says about the changing world of corporate PR.
And we also learnt that some suppliers are also far from happy with the washback that threatens to adversely impact more widely than just VW Group.
If diesel takes a general hit (and the magnitude of that hit is difficult to forecast at this point in time), interesting questions arise concerning powertrain configurations that might see some resultant benefit. Gasoline engines are becoming much more efficient, so they ought to see some upside in compact car segments. Electrification might well get a lift, too. And Volvo Cars decided to make a noise about its electrification plans. I wonder how many other OEMs will be taking a good look at their electrification strategies now and giving them a bit more priority…
Still on Volvo, it appears that the plant-model mix in Europe is being tweaked due to the success of the new XC90.
Aston Martin is at an interesting point in its history. There are some ambitious plans for its 'second century'. In the near term, there is the question of where to put its second plant. My money is on the US, which is where the crossover DBX, which it will make, will potentially sell in big numbers. It sounds as if the final decision is getting closer.
How much thought do you give to the seat when you climb into a car? Probably not a great deal unless its uncomfortable or difficult to adjust. Well, they're getting lighter, more compact and smarter, according to this informative interview with Faurecia.
On the transmissions front, an announcement from Jatco caught our eye. Our resident powertrain/drivetrain expert gave it a bit of thought.
If you have any spare cash, fancy a punt on Ferrari? I suspect the IPO in New York later this month will be a successful one. The company is planning a considerable boost to output, which ought to send both revenue and profit up. Will that higher volume dilute the brand? The numbers are still pretty small and by the time we factor in incremental growth in emerging markets, I doubt brand dilution will really be much of a worry. And that planned expansion of output will certainly pump up investor interest.
Have a good weekend.
Dave Leggett
Editor, just-auto