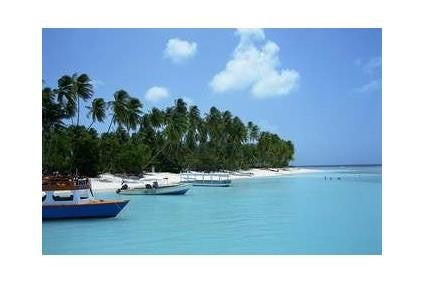 August's dog days are well and truly on us up here in the Northern hemisphere and in the soporific heat of a British summer – well OK – it's warmish – industry tends to take a well-earned break and recharge the batteries ready for an autumn which will rapidly see the Paris Motor Show loom large.
Talking of batteries, it's been quite a week for the ever-newsy Tesla, which not content with announcing its quarterly results, a bit short of some analysts' expectations with a US$292m loss (the automaker cited a steep production ramp), also pulled an energy rabbit out of the hat with its US$2.6bn swoop for SolarCity, creating what it claims is the "world's only vertically integrated sustainable energy company."
That's quite a bit of cash to part with – even someone with the deep pockets of Elon Musk – but after the real innovations of Sir Richard Branson and his Virgin brands of the last 20 years – the latest entrepeneur to wow Silicon Valley is energising the auto sector like no other.
Staying across the Atlantic, our US correspondent, Bill Cawthon, tweaked his abacus and came up with some fascinating number crunching to reveal US light vehicle sales squeaked by with a 0.5% gain in July, totalling slightly more than 1.5m and beating last year's total by 7,760 units.
The small increase in volume did wonders for the seasonally adjusted annualised rate (SAAR), which jumped from June 2016's 16.69m to a strong 17.86m, with that number also handily ahead of last July's SAAR of 17.58m.
Of note was the Detroit big three dropping a market share point, while Hyundai and Kia set new monthly records, with Volvo soaring 53% as the XC90 gains American traction.
Returning across the pond, just to add to the appalling security situation currently afflicting France, the festering problem of the so-called jungle at Calais, far from diminishing, appears to be growing according to the British Freight Transport Association (FTA).
Desperate migrants fleeing political turmoil have swelled numbers at the Port of Calais to 7,000, with some now resorting to wielding chainsaws against lorry drivers in a bid to secure passage to England across the Channel. So far, there is no disruption to the supply chain, but it's clearly a major concern for freight drivers.
Back in the UK JA editor, Dave Leggett, looked at an intriguing report by AlixPartners predicting global sales of 110m cars per year – an increase of 22m from today – by 2023 – while just two years later hybrids and electrified vehicles are estimated to represent 35% to 40% of all new car sales, increasing to more than 65% in 2030. After being in the doldrums for some time, EV and hybrid really is starting to gain some traction.
Software is rapidly shaping to be the central automotive battleground and to that end, JA's QUBE head of develoment, Calum MacRae, cast his eye at how JLR is openly encouraging start-ups in the areas of augmented reality, cloud/connected car, data visualisation and HMI – UX, Nav (human machine interface – user experience) to apply to join its Tech Incubator business unit in Portland, Oregon.
Staying on the supplier side, ZF seems to be engaged in a blizzard of M&A activity as it looks to capitalise on its transition into a truly, mega component producer, particularly after its audacious purchase of TRW to create a US$29bn leviathan, with a clear push to autonomous technology.
To that end, in the last week or so, the Friedrichshafen outfit has unveiled a 40% stake in lidar specialist, Ibeo,set up its first ever India Technology Centre in Hyderabad and seen Haldex recommend it accept its purchase offer. Oh and the small matter of ZF posting first half operating profit up to EUR1.1bn (US$1bn – that exchange rate is interesting) while sales rose to EUR17.8bn.
It's half-year reporting season and Audi Group posted decent numbers, delivering more than 950,000 vehicles and increasing revenue to EUR30.1bn with operating profit of EUR2.7bn.
One story which came in this week also threatened to stir up a whole hornets nest of argument as the European Commission finally imposed tariffs on Russian and Chinese steel imports. Many commentators widely believed London to be leading resistance to such a move as former British Chancellor of the Exchequer, George Osborne, made a highly publicised series of visits to Beijing to drum up interest in Chinese investment in UK PLC.
However, Mr Osborne, at whom, Shadow Chancellor, John McDonnell, famously threw Chinese Communist Party Chairman, Mao Zedong's infamous Little Red Book in the UK House of Commons, is no longer in post following Britain's decision to leave the Brussels club and the EU has clearly decided to press ahead with tariffs, much to the relief of British trade body, UK Steel.
It's just one of myriad issues thrown up by Brexit and with the UK steel industry, not to mention others, undergoing tremendous flux, the automotive sector will be looking with great intent at what individual deals London strikes with its former European partners, as well as Moscow and Beijing.
And finally, on a lighter note, I can hardly believe it, but it's four years to the day since the opening ceremony of the London Olympics, featuring Britain's Queen Elizabeth, er, parachuting into the stadium accompanied by James Bond.
Tonight sees Rio take centre stage with its version and after all the drugs and infrastructure problems which have swirled in a maelstrom of controversy, let's hope sport can take over and we can enjoy two weeks of a fantastic Games.
Have a peaceful weekend,
Simon Warburton
Business Editor