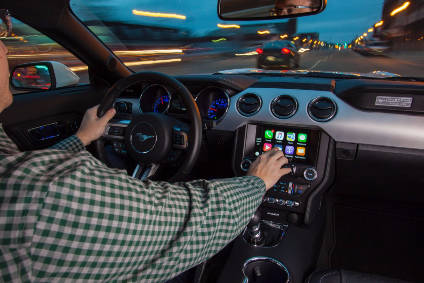 We live in an increasingly connected up society and the way things are going, we will not be escaping always-on personal connectivity when we get into our cars. We published a nice feature this week that considers some of the latest developments.
RESEARCH SNAPSHOT – Connectivity a priority for car buyers
The proliferation of connected systems in the vehicle is naturally leading to more concern about cyber-security. There is a lot of talk in the industry – among OEMs and suppliers – about the potential dangers and building robust systems to counteract the vulnerabilities. It's a very sensitive subject for some. It was kind of ironic then, that we heard today about a pretty serious sounding keyless entry hack on Volkswagen Group cars that relates to an RFID transponder-based system first installed on VW cars as long ago as 1995, but still in use today. Before all the the accusatory fingers point at VW, it sounds like more companies than VW are potentially impacted by the same issue.
There were signs of increasing activity in Iran this week. Localisation of parts supply/design in future joint venture programmes will clearly be high on the agenda, but Iran is also looking at exports of parts as part of a plan to raise scale. Iran Khodro also says it has agreed a deal with Mahle to design and develop three-cylinder engines.
There were some mixed car market numbers out this week. China still looks pretty good, but a slowdown is coming. Next year could be a crunch year, industry consolidation given a helping hand as the market contracts and over-capacity becomes a pressing problem for some. Europe's car market recovery eased back a bit in July, but the forecast for the year is still positive. There was bad news from Russia though. The vehicle market there shows little sign of stabilisation. Yes, pent-up demand may be building, but that is little comfort to the companies losing money there now. It's a long road to recovery ahead for those companies who have opted to stick around and invest there.
Interesting data from Bloomberg on M&A deals confirms that the supplier industry is seeing something of a shake-up. Expect more to come. There are whispers about some potentially big deals being worked on.
Thoughts at this time of the year are starting to turn to the upcoming Paris Motor Show. Hyundai will be showing a new i30 and issued a teaser pic this week. That company has come a long way over the last ten years. Speaking of Paris, here's the latest list of the Paris world debut models.
Finally, I am old enough to remember going to see The Love Bug at a drive-in cinema in the US. I was probably six years old and my brother and I watched from the back of a Dodge Dart, pillows and pyjamas. Even at that age, there was something about the look of the VW Beetle that grabbed me. It wasn't like all the other land yachts (in late 1960s America our family Dodge Dart was a small car; the Beetle was seriously standout tiny) with their perpendicular lines, apparently designed by people with rulers. And when I was older, there was the very distinctive sound of that air-cooled engine at the rear to mark it out in the street, too. The more seasoned the Beetle, the better. Indestructible and cool, they seemed to get better with age. Ah, Herbie. Glenn's piece on the Volkswagen Beetle Dune took me back. Good to see that the Beetle continues today and Herbie would surely approve of that (*waves hood*). Come to think of it, I guess Herbie was an early example of an autonomous car…
Have a good weekend folks.
Dave Leggett, Editor