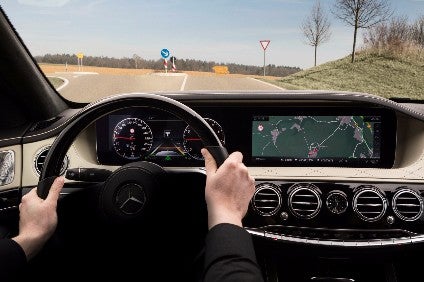 Quarterly results, first or fiscal, continued to trickle in this week with Autoliv (which recently announced an interesting joint venture called Zenuity with Volvo Cars) beating its forecasts. This supplier recently announced some new business with Daimler's Mercedes for the S-Class update. Volkswagen, despite ongoing diesel crisis costs, also pulled off a spectacular Q1 result.
Speaking of Daimler, but this time also of BorgWarner, it is now supplying its new 48-volt eBooster electrically driven compressor for a new three-litre Mercedes petrol engine. The engine combines eBooster technology with an also BW-supplied turbocharger to, they claim, improve fuel efficiency, enhance low end torque and deliver boost on demand without any perceptible turbo lag. Continental, at the International Vienna Motor Symposium showed a 'super clean' 48 volt hybrid diesel vehicle, which meets stringent RDE (real driving emissions) limits on CO2 and NOx. The first vehicle using this technology – Renault's Scenic Hybrid Assist – has already gone into production in Europe and a second will follow later this year. Is 12v, which we've had for aeons since 6v was edged out from the 50s (or thereabouts) finally on the way out? Anyone else old enough to remember the 1960s fad for positive earth?
Less welcome news was GM India's long expected, after a short stay of execution, shuttering of its Halol plant, signalled some time back in a plan to rationalise production in the country at the newer factory. Local media reports said said GM India's falling market share and weakening financial position due to mounting accumulated losses – reportedly INR8,000 crore (INR80bn or US$1.2bn) – prompted the consolidation but, as always (think Bochum, Genk, Longbridge, Flint, etc), the laid-off workers are the casualties.
Our supplier specialist Simon Warburton was East – again – recently, this time for a look at YanFeng's new test lab at Trencín in Slovakia, and has filed a number of reports – bacteria free interiors as car-sharing grows, China's view of Slovakia, how Slovakia sees the new lab as a catalyst to draw in more investment, and two about the rising demand for leather (and the reason) here and here.
Plenty of analysis on j-a this week – our regular look at quarterly sales in Asia, April sales in western Europe and Daimler's Mercedes-Maybach future model plans.
Have a nice weekend.