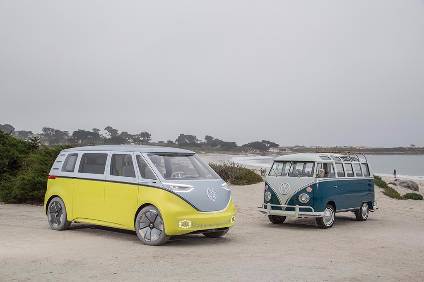 Although it's August, there have been one or two interesting talking points in the news this week.
Not so long ago, Fiat-Chrysler (FCA) seemed to be focused on getting bigger. Lately, the emphasis seems to have switched to streamlining operations for higher efficiency. Fetching a good price for a brand or brands also offers the opportunity to tackle FCA's huge and stubborn level of debt. What brands might FCA be prepared to spin off? The latest external communication seems to, at the very least, invite interested parties to get in touch. Great Wall and others may feel encouraged to see how receptive FCA really is. Watch that space.
FCA admits reviewing 'inquiries on strategic transactions'
Over in Russia, vehicle sales are bouncing back and it was interesting to hear the views of Russian Machines (GAZ) CEO on prospects.
Russia sales rebound gives GAZ cautious cheer
Elsewhere, Ford announced an MOU with a Chinese electric vehicle specialist to explore collaborating on a new line of electric vehicles specifically for the Chinese market. Plenty of people seem to be concluding that the sector in China is set for rapid growth, from today's fairly low base. The key to that will be well designed products that, along with scale economies, make the technology comparable with conventional engine cars in cost terms.
Ford signs MOU for new line of EVs in China
Still on electric vehicles, it was good to see that the VW ID Buzz concept has been given the go ahead for series production. The classic VW camper vans that still ply the roads here – usually adorned with suitable accessories and stickers that pay homage to the hippy era and values – never fail to raise a smile from me. I look forward to seeing how the ID Buzz shapes up in practice.
VW to put ID Buzz concept car into production
It's still August and we have a national holiday here in the UK on Monday. Enjoy the northern hemisphere summer while you can.
Have a good weekend.
Dave Leggett, Editor, just-auto.com