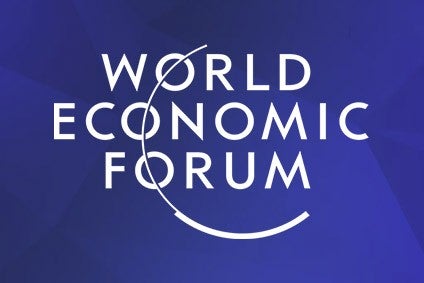 At a press conference last week to launch the World Economic Forum's Global Risks Report 2018, the organisation's assembled panel of experts was asked whether the ideas of "a group of millionaires" on reforming capitalism would carry much weight with ordinary people. The question alluded to the launch at the WEF annual general meeting this week in Davos of a two-year global dialogue aimed at exploring how market capitalism can be reformed to allow more people to benefit from economic growth.
WEF's Richard Samans dismissed the characterisation of the forum as a millionaire's club as a caricature, stressing the multi-stakeholder credentials of the Davos annual meeting, where, he said, 35% to 40% of attendees will be from outside the business community.
The Global Risks Report, now in its 13th year, is always published ahead of the Davos meeting, and the risks it highlights are reflected in the agenda. This year's report identifies inequality, along with environmental issues, cyber risks and geopolitical tensions, as particular areas of concern.
The report cites IMF research revealing that over the past three decades, 53% of countries have seen an increase in income inequality, and International Labour Organization data showing that worldwide earnings growth has been decelerating since 2012. It identifies growing wealth inequality as a driver of economic and societal risks.
If falling wages represent a risk for global corporations, those working on the lowest pay at WEF member companies would doubtless have a stunningly simple solution to put to their rather better-remunerated CEOs.
Whether or not the WEF can speak to the ordinary voter, the organisation is always keen to engage with elected individuals. Among the world leaders invited to address the Davos meeting this year are Narendra Modi, Emmanuel Macron, Justin Trudeau, Angela Merkel and, on the final day, none other than Donald Trump.
To say, the world is itching to know what the President plans to say is an understatement. The WEF report attributes a number of increasing global risks to a declining commitment towards rules-based multilateralism, referring specifically to President Trump's decisions to withdraw the US from both the Paris climate accord and the Trans Pacific Partnership (TPP) trade deal.
Whatever he says, seeing Donald Trump delivering his speech with the theme of this year's meeting – "Creating a Shared Future in a Fractured World" – projected behind him will be worth tuning in for. However, given that Trump has so far tended to direct speeches in international settings to his voters back home, the President's brief visit to the temple of globalisation that is Davos could be an uncomfortable affair.
UPDATE – US President Donald Trump duly delivered his address to the WEF. According to the New York Times, President Trump used his speech to set out his economic record, while seeking to reconcile his "America first" protectionist stance with a call for free trade and foreign investment. He also took credit for the strong American economy.