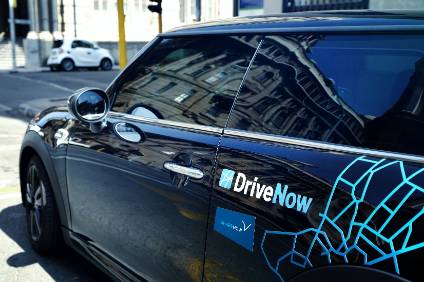 It's been another week with plenty going on in the auto biz related to the big megatrends, neatly summed up by the CASE acronym (connected, autonomous, shared and electric). Re-arrange that to ACES if you prefer.
BMW and Daimler today provided some detail on their collaboration for future mobility services. The two companies are investing more than EUR1bn in total to 'develop and more closely intermesh their offerings for car-sharing, ride-hailing, parking, charging and multimodal transport'. It is quite something for these two rivals to come together like this, in a space that is going to become so important.
BMW and Daimler outline mobility services JV plan
BMW also said it would be adding 2,000 jobs at Dingolfing as part of its electrification plans.
BMW to add 2,000 more jobs at Dingolfing plant
And Volkswagen got in on the act. Wolfsburg really leaves no stone unturned these days in letting everyone know that is heading towards clean and green. The company's suppliers would do well to make a note. Sustainability is to the fore.
Volkswagen outlines green strategy, involves suppliers
Here in the UK, the news this week that Honda is to close its Swindon manufacturing plant dropped like a bombshell. Honda cited global industry CASE challenges and said the move was part of a broader rethink and not at all related to Brexit. Hmm. That is quite a change of tone on past statements from the company. There are though, other factors at work that help to explain the decision, even if ongoing Brexit uncertainties for future trade arrangements have clearly not helped.
You can read our Honda Swindon coverage grouped together here.
One aspect to CASE that can get overlooked is the commercial vehicles angle. The two giant Swedish heavy duty truck companies – AB Volvo and Scania – are pretty busy with some advanced tech. Volvo has just delivered its first all-electric trucks. And Scania is starting a trial of autonomous electric buses in Sweden.
Spring is around the corner and the annual Geneva Show (press day March 5) beckons. Electrification is sure to be a big theme, again. A couple of unusual items caught my eye in our list of show debuts. One of Ferdinand Piëch's sons will be at the show to reveal an electric sports car prototype which a firm with his surname plans to put into production. 'Piëch Automotive' is a car brand name that will obviously appeal to enthusiasts. And Citroën will present a small electric concept called 'Ami One Concept' that I applaud because it genuinely rethinks the design of the urban car for changed future needs. I reckon elements of this concept could make it to market, eventually. The CASE, it appears, is getting stronger.
Have a nice weekend.
Dave Leggett
Editor, just-auto