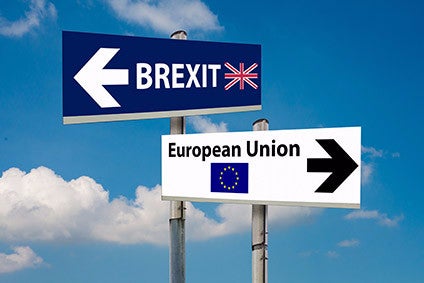 Although Britain's actual departure from the European Union is still at least two years off and the exit procedure won't be triggered till we have a new prime minister, 'Brexit' is still a key talking point and we've been on it.
So this week we had an in-depth update from our leader and handy in-house economist, Dave Leggett as well as currency fall-out effects on Japanese automakers while the Fitch ratings agency said Tata-owned Jaguar Land Rover (JLR) is the automotive group most at risk of revenue and earnings pressure.
Of course, the automotive world continues to revolve regardless and I've been out and about looking at the steady march of high tech downward in Volkswagen group's ranges – the entry-level VW Up and the Audi A3. From the research department – a look at the active grille shutter sector with a bonus interview here.
As always, we have reviewed monthly sales in the US and let me remind you we also take a decent look at South Korea every time the calendar turns a page.
Have a nice weekend.
Graeme Roberts, Deputy Editor, just-auto.com