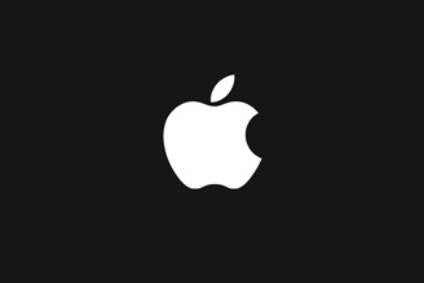 Rumours have persisted for a number of years that US electronics giant Apple is exploring options for entering the automotive industry. Now, adding fuel to the fire is the revelation by South Korean automaker Hyundai that it is in early talks with Apple, potentially signalling a collaboration between the two. No details of the discussions have been made public so far but they are likely to be focused on addressing megatrends including autonomous and electrified vehicles, along with drawing on Apple's tech experience to develop connected vehicle technologies.
Apple had a number of self-driving research and development vehicles registered for testing in California as recently as 2018 but, in January 2019, news emerged that it had laid off more than 200 employees from its 'Project Titan' division – responsible for developing autonomous vehicle technology. At that point, it seemed that Apple had abandoned its automotive ambitions. The industry is notorious for high volumes and low margins, and these barriers might have made the company think twice before committing to costly plans with no guarantee of success.
However, these new talks with Hyundai have rekindled the possibility that Apple could soon release a vehicle of its own. A tie up between Apple and Hyundai would likely see both firms leverage their respective strengths to reduce development and production costs.
For Apple, it has already developed a suite of self-driving technologies that could dovetail neatly with similar capabilities from Hyundai which, itself, purchased a minority stake in self-driving tech company Aurora in June 2019. Of course, Apple is also extremely well versed in connected technologies, including the design of user interfaces and experiences as demonstrated by its popular range of personal electronics – principles developed here could easily be applied in a future vehicle cockpit as more autonomy and infotainment features find their way into passenger vehicles.
Deciding to collaborate with Hyundai on vehicle production would be a wise move for Apple.
Deciding to collaborate with Hyundai on vehicle production would be a wise move for Apple. Hyundai has an established and growing vehicle production network, along with supply chains for the materials and components needed for production – something that would be very costly if Apple opted to go it alone. Considering the new vehicle if created would almost certainly be battery-electric powered, Hyundai also has strengths in this area that Apple could benefit from including access to lithium-ion cell supply critical for EVs. If the collaboration materialises, Hyundai stands to benefit thanks to the extra sales of components used to build Apple cars along with extra capacity utilisation across its production network.
It should be noted that Hyundai has since revised the statement it made to the media, removing specific references to Apple and noting that it is actually one of a number of companies to have engaged in talks. This could indicate that Hyundai's public revelation has drawn the ire of the Californian tech company, which is notoriously secretive about upcoming projects.
Hyundai has committed to aggressively investing in future technologies in its latest business plan – these include autonomous vehicles and battery-electric vehicles, but also hydrogen-fuel-cell-powered models. A collaboration with Apple would fit neatly with these ambitions, highlighting Hyundai's strengths in future mobility along with opening a new revenue stream for the company.
See also: Why Apple's iCar is not pie in the sky