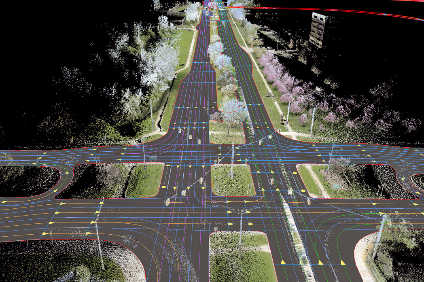 The first week back after the holidays usually brings an interesting mix of news and this year was no exception.
The US light vehicle numbers for December took the market for 2016 to a new annual record – around 17.5m units. The challenge associated with hitting a high is maintaining growth and analysts reckon a flat market or a decline is a strong possibility in 2017. Much, though, depends on how the economic policies of the new Trump administration take shape and where that leaves the US economy. There is plenty of uncertainty on that front.
The president-elect rattled some cages this week, especially over his campaign theme of low-cost Mexican manufacturing investments and NAFTA taking investment and jobs out of the US. Ford has been a target of Trump criticism in the past, but appeared to step out of the firing line when it said it was cancelling plans for a new Mexico plant. On the same day, Donald Trump took aim at GM via his Twitter account and later in the week, Toyota was also threatened with tariffs on Mexican-made car imports to the US. It's certainly going to be interesting to see how Mexico and NAFTA eventually plays out when the new President is in the White House.
In Western Europe, December data brought the car market close to 14m units for 2016. It's good to see the German market well above 3m units a year, France over 2m, Spain above 1m and Italy getting closer to normal levels. And the UK hit a record just short of 2.7m units (though with some speculation on how much of that is 'pushed' through by manufacturers). A normal market in the UK used to be considered in the area of 2.2m units.
Over at the Consumer Electronics Show (CES) in Las Vegas this week, the themes of electrification and autonomous drive were much in evidence. We have a handy guide to the major innovations on show.
One of the things about the autonomous future is that high resolution mapping will likely be a critical element. HERE and Mobileye working together struck me as an interesting development.
Another key element in the future will be the battle for revenue earning services inside the car. Having control of the apps interface could be crucial and some OEMs – led by Ford and Toyota – as well as a group of suppliers are working together on the infrastructure for that. Participating companies and suppliers will be able to "deliver user experiences that meet their individual standards while retaining control over how much access apps have to vehicle data". Yep, it's about control of data.
We also have interviews this week with the CEOs of Visteon (insights on how this supplier views its role in future mobility) and NextEV (Car 3.0). Fascinating stuff that adds to the sense that we are at a key inflection point in the development of the automobile.
Finally, if you need to know what's going on new product-wise at KIA, then we have this comprehensive guide. Gotta love the styling of the Stinger concept. We also look forward to hearing more about that model at its NAIAS reveal next week (our full Detroit Show guide).
Have a good weekend.
Dave Leggett
Editor, just-auto.com