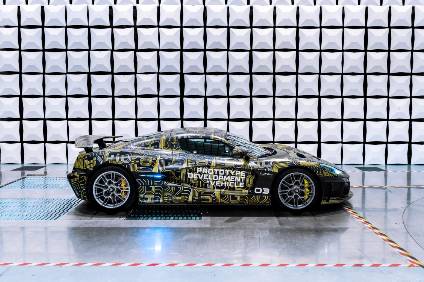 Electric vehicle startups are a dime a dozen at the moment. The success of Tesla – and its sky-high stock price – has helped drive interest in other EV companies as investors look for the next unicorn to finance. While companies such as Lucid and Faraday Future have shown off impressive concepts and generated some investor interest, neither has successfully raised funding from established automakers. However, a small Croatian outfit named Rimac is bucking this trend.
In its history, Rimac has only built two ultra-low-volume models – the Concept One and the C_Two – both extremely powerful battery-electric hypercars, with vast price tags to match. In fact, many petrolheads have only heard of Rimac thanks to one of its models being involved in a dramatic crash while Richard Hammond was driving it for Amazon Prime's The Grand Tour.
On its own, a small-scale electric hypercar maker wouldn't be enough to generate interest among traditional carmakers because they are busy trying to work out how to build vast fleets of electric vehicles profitably – a very different challenge to building a small handful of extremely powerful and expensive hypercars. However, Rimac has already secured investment from Porsche in return for 15.5% of its business in a relationship that began in 2018.
Last month, its founder Mate Rimac confirmed to Automobilwoche that Porsche's parent VW will participate in another round of funding in Rimac that aims to raise up to EUR150 million for future projects. This deal could see Porsche increase its stake in the Croatian company to nearly 50%.
So, what makes Rimac so much more attractive as a partner to established, traditional automakers than the myriad other EV startups that are also competing for attention and funding?
Rimac has also focused a lot of its energy on designing components for electric vehicles which can then be sold on to other automakers.
According to founder Mate Rimac, "Supercars have a limited market, [but] the market for components is much bigger. That is why we are planning to expand our company". In other words, Rimac has also focused a lot of its energy on designing components for electric vehicles which can then be sold on to other automakers. Traditional automakers have great strength in building combustion-powered vehicles, but the switch to electrification demands different skills and capabilities that cost a lot of money to develop and nurture. Licensing ready-made parts from Rimac allows automakers such as Porsche to leapfrog ahead in the rapidly developing field of electrified vehicles without wasting its own R&D time or resources.
Already, Rimac has proved its mettle through its development work for existing automakers. The high-performance battery systems for both the Koenigsegg Regera hypercar and the concept Aston Martin Valkyrie were both developed by Rimac. In a video on the company's YouTube channel, Mate Rimac gave an example of one of the company's breakthroughs in battery pack design. The C_Two uses the same 2170 format cylindrical cells found in Tesla Model 3 and Model Y battery packs, but Rimac realised that it could cut down on pack weight and bulk by restricting the cooling system to only contacting the tops and bottoms of the battery cells. This would provide sufficient cooling performance without the added bulk needed to run coolant lines around the sides of the battery cells, thus increasing the pack's energy density.
In addition to Porsche, Rimac has already signed an agreement to supply Automobili Pininfarina – the automaking division of the storied Italian design house – with components and a platform on which it will build its own electric hypercar. This could be indicative of future EV supply agreements that call back to the days of coachbuilding where a manufacturer such as Rimac builds the vehicle's hardware, upon which a coachbuilding company such as Pininfarina then applies its own exterior and interior design.
Rumours suggest that, if the deal to expand Porsche's stake in Rimac to around 50% goes ahead, ownership over the Bugatti brand will be included in the deal. Currently, the ultra-exclusive hypercar brand acts as a halo model for the wider VW Group but, with focus moving to electrification, there's a perception that Bugatti doesn't fit with the new sustainable image VW is trying to project in the wake of the diesel emissions scandal in 2015. Porsche's CEO Oliver Blume noted that Bugatti and Rimac would be a "good technological fit", suggesting that Bugatti's future models will probably adopt some of Rimac's electrification technology as they move away from combustion engines.
This article first appeared on GlobalData's research platform, the Automotive Intelligence Center