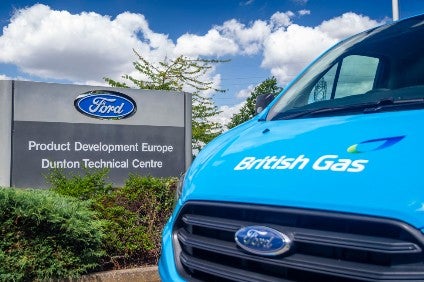 It's results season, tra-la, and, in amongst thoughts of losing the will to live if I see another financial statement, have been strong signs 2019 has been pretty tough. Take Ford: its second quarter profit statement showed strong margins in North America, but also the impact of restructuring charges in Europe and South America. It said the results demonstrated progress on the 'fundamental redesign of the business, while the company continues to bring to market a fresh lineup of compelling products that build on well-established strengths'. Q2 net income was US$148m (US$1.1bn last year), net income margin was 0.4 percent (2.7 percent last year), and earnings per share (EPS) was US$0.04 (US$0.27 last year), all down as a result of 'ongoing global redesign and restructuring activities, primarily in Europe and South America'. Those initiatives, Ford said, accounted for US$1.2bn of charges for special items. Ouch.
General Motors booked a solid 1.6% rise in second quarter 2019 operating income to US$2.4bn as redesigned light duty pickup trucks found success in North America. The new trucks, crossovers and restructuring cost savings drove a strong 10.7% EBIT-adjusted margin in North America. International operations broke even ($0.1bn profit in Q2 2018) due to a $400m decline in China income from a record Q2 2018, partially offset by better performance outside of China.
Not too long ago, high-priced, super-fast SUVs were so rare it could be a struggle to think of one example. Now, they're highly visible with more coming to market all the time. Mercedes-AMG has made such vehicles a core part of its business model. We took a look at its future model plans.
Volkswagen describes the Arteon as a 'gran turismo with svelte fastback styling'. Launched in 2017, this coupe-cum-hatchback competes with the likes of the Audi A5 Sportback, Bmw 3 Series and Mercedes-Benz C Class. Continuing just-auto/QUBE's review of interior design and technology trends, we poked and prodded inside this upmarket, roomy model to see how it measures up.
Data released by the SMMT shows that car output fell 20% during the first half of the year as the UK automotive trade body also warned that the industry is incurring substantial Brexit mitigation costs ahead of the UK's planned departure from the EU trade bloc on October 31st.
UK car production was down 15.2% in the month of June, marking the 13th consecutive month of negative growth. In the first six months of the year 666,521 cars rolled off British production lines, a year-on-year loss of 168,052 units due largely to falling demand in key markets, including the UK, exacerbated by factory shutdowns in April pulled forward in anticipation of the March Brexit deadline (which passed with planned withdrawal put back – the planned date for the UK's departure from the EU trade bloc is now 31 October).
There is so much change going on in the European market just now it can be hard to keep up. Imagine that the Mercedes E-Class and BMW 5 Series were outsold by the Audi A1 in June, and that the little hatchback was only 31 units behind the A6. The curious thing about trends across the EU28 markets is how varied they can be. Audi is a small brand in Spain and Italy, medium sized in France and big in Germany and Britain. We put the latest entry level model under the microscope. No longer is there a three-door or diesel.
As well as AMG, we took a look at Mercedes-Benz EQ. According to Daimler, EQ is meant to be an abbreviation for Electric Intelligence. While it is also used as a prefix for battery-electric smart cars as well as for powertrains in Mercedes-Benz and Mercedes-AMG partially electrified cars and SUVs, there also are models which are fully electric, bespoke EQ vehicles. With the EQC now on sale, Daimler is readying the roll-out of additional models. What should be called EQA is due to reach European dealerships during 2020. Unlike the Bremen-made SUV, this model will be manufactured in France. Daimler plans to spend EUR500m at the Smartville plant. The money is to modify the factory for the production of an electric Mercedes-Benz. "With the production of a compact electric car in Hambach, we are adding further capacities for our electric initiative at six locations on three continents. The smart plant in Hambach will become a part of our global compact car production network with the lead plant Rastatt, Germany", Markus Schaefer, production and supply chain head, stated in May 2018. The production network of the new generation of compact cars includes the plant in Kecskemet (Hungary), the BBAC production site in Beijing, the COMPAS plant in Aguascalientes (Mexico) and Finnish contract assembler Valmet Automotive.
More Volvos are coming to Europe from China – by train. This trick actually began in 2017 as we reported at the time. Last month, the first mixed transportation train ferrying 190 Chinese-made XC60s arrived at the Port of Ghent in Belgium, completing a 10,000km (6,000 mile) journey from Xi'an in exactly 18 days. This is the first time Chinese-made Volvo cars were exported to Europe via China Railway Express (Chang'an), injecting new momentum into promoting China-Europe economic and trade exchanges in the context of the Belt and Road Initiative, according to the official news agency Xinhua. The China Railway Express (Chang'an) adopted a scheme of mixed transportation of 'container + RORO train' to complete China-Europe round trip transportation. Upon arrival in Ghent, the Chang'an was to ship to China XC90 models produced by Volvo Cars' Swedish plant and V-Series cars produced in Ghent in the same mixed mode of transport. The mixed transportation solution is also set to reduce the cost of international railway transportation for imports and exports, and greatly improve the utilisation rate of containers and other transportation facilities. Those first XC60s exported to Europe will be sold in 25 European countries, including the UK, France, Italy, Belgium, Germany and the Netherlands. I wonder if the buyers will know or care their 'Swedish' car was assembled in China? Certainly, I was hard-pressed to see if the S60s sampled at a recent press event were from the new US plant. Such is global trade these days. The Volvo Car China factory has produced models that have been exported to more than 70 countries and regions around the world, with an export rate of nearly 40%. Those XC60s had quite a trip – they departed from Xi'an, via Alashankou, through Kazakhstan, Russia, Belarus and other countries, before arriving in Malaszewicze, Poland, to complete the container-to-RORO switch, and then through Germany into Belgium, and finally to Ghent.
Morocco's automotive supplier association (Amica) says OEMs will produce 1m vehicles per annum by next year as the country continues to attract major overseas manufacturers to North Africa. From being essentially an assembler country, Morocco is now very much in the production game as it attracts huge multinationals such as PSA and Renault, while also many suppliers such as Nexteer are using the country's substantial auto worker base to start operations. Morocco has targeted foreign manufacturers using elements such as its industrial and logistics Atlantic Free Zone located in Kenitra, 24 miles from the capital of Rabat. The project includes a Free Trade Zone, which offers a number of tax and customs advantages and is linked by road and rail to the country's two main ports at Tangier-Med and Casablanca, as well as the airports of Casablanca, Rabat, Tanger and Fez.
Mitsubishi Motors confirmed plans to begin production of plug-in hybrid electric vehicles (PHEVs) in Thailand in the next fiscal year ending in March 2021. The Japanese automaker's local subsidiary, Mitsubishi Motors (Thailand), will produce the vehicles on the site of its current Laem Chabang plant in Chon Buri province, where it makes Triton pickup trucks, the Pajero Sport SUV and also passenger cars. The company earlier this year was granted incentives by the Thai Board of Investment (BoI) on investments worth THB3.1bn (US$100m), the fourth automaker to qualify after Mercedes-Benz, BMW and SAIC Motor-CP. Mitsubishi Motors did not reveal which model it will produce but earlier this month it launched the Outlander plug-in hybrid at the Gaikindo Indonesia International Auto Show. The automaker is still waiting for approval for further incentives from the BoI on investments worth THB11bn for the production of three electric vehicle models.
Two household names here in the UK are teaming up as Ford and energy supply company Centrica will offer new electric vehicle services in the UK and Ireland as the automaker accelerates its electrified vehicle plans in Europe. Under the planned partnership, Centrica will deliver a dedicated home charging installation service and electrified vehicle tariffs from British Gas and Bord Gais Energy that will allow Ford customers to benefit from lower energy prices for overnight charging as the new range of electrified vehicles is launched. Centrica will also make its installation service available to support Ford's dealership networks across the UK and Ireland. "Ford is committed to delivering one of the most comprehensive line-ups of electrified vehicles for our customers, powered through the Ford home charger wall boxes, said Andy Barratt, managing director, Ford of Britain. "With their scale, experience and access to the electric grid, our partnership with Centrica will enable us to offer a one-stop shop for our customers as they transition to an electrified vehicle, including exciting new vehicle options, wall box, installation service and electricity tariff."
Brexit discussion is never far away. As reports last weekend suggested new British prime minister Boris Johnson was ramping up the country's preparation for a no-deal Brexit, in light of the EU's intransigence, PSA's chief continued to threaten the UK with the closure of the Opel-Vauxhall plant at Ellesmere Port near Liverpool. PSA has said it would move all production from Ellesmere Port if Brexit makes it unprofitable. According to the Bbc, Carlos Tavares told the Financial Times the carmaker has alternatives to the plant which it could use. The move would probably lead to the closure of the site, the FT said, threatening 1,000 jobs. That would leave Vauxhall's Luton-based van plant as its last presence in the UK. "Frankly I would prefer to put it [the Astra car] in Ellesmere Port but if the conditions are bad and I cannot make it profitable, then I have to protect the rest of the company and I will not do it," Tavares told the paper. "We have an alternative to Ellesmere Port."
It's worth noting PSA had quit UK car assembly in 2007 but inherited the Vauxhall car and van plants with its later acquisition of GM Europe. It closed its last plant from the Rootes, Chrysler UK and PSA era back in 2007 and subsequently sold the Ryton site. The factory near Coventry was eventually demolished and is now a distribution park (with a small specialist Jaguar presence). PSA's UK head office sits on the edge of the former Stoke site closer in to Coventry city centre which was also wound down and sold, and is now a new housing estate. New house on Vauxhall Lane or Astra Close, Ellesmere Port, anyone?
Have a nice weekend.
Graeme Roberts, Deputy Editor, just-auto.com