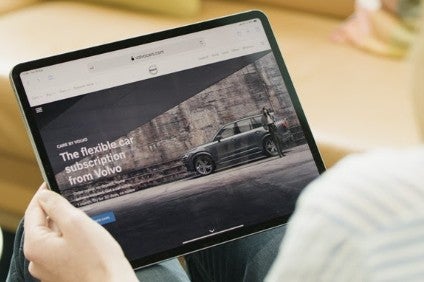 The COVID-19 pandemic is still with us, in many countries while here in the UK those brave enough to venture abroad face a sort of 'quarantine lottery' – leave for a holiday in a country deemed ok and, midway through the break away, the UK government, with about 48 hours' notice, adds said country to its 14-days-quarantine-on-return list, leading to mad scrambles for suddenly expensive air travel home ahead of schedule or completing the scheduled break and negotiating with employers an unscheduled 14-day absence from place of work if you're unable to telework. On the other hand, the pandemic related news is slowly getting less gloomy and we have recently added a Global pandemic sector recovery briefing, updated regularly throughout the day. Our earlier Daily automotive coronavirus briefing, covering the period 11 March to 19 August, remains available in our extensive archive.
Automakers are rolling out more new subscription services. One of the latest is in India, a product called Maruti Suzuki Subscribe for individuals. The automaker has tied up with Myles Automotive Technologies to launch the product as a pilot project in Hyderabad and Pune. The Subscribe programme offers a new Swift, Dzire, Vitara Brezza and Ertiga from Maruti Suzuki ARENA or a Baleno, Ciaz and XL6 from NEXA for periods of 12, 18, 24, 30, 36, 42 and 48 months.
Not to be outdone, Geely's Volvo Cars UK unit launched its own product this week. The Care by Volvo subscription offers a car, service and maintenance, roadside assistance and data services for a single monthly payment. The service expanded nationwide after a regional trial and was pitched as an alternative to leasing or buying. The automaker claimed this product "covers more aspects of car ownership with greater flexibility than any other comparable service currently on the market in the UK". All Volvo models are available, with a wide range of versions of each car offered. Scheduled servicing, maintenance and repairs, replacement tyres and roadside assistance cover are included. Dedicated customer service teams have been set up to deal with all subscription customer needs.
While giving instructions in our cars is nothing new, putting questions to the likes of Alexa and Cortana while on the road is. Carmakers are fast adopting virtual assistants, confirming that speech is becoming the preferred interface for tomorrow's cockpit. Forget lucky car charms, Chinese manufacturer Nio has developed a digital assistant in the shape of a dashboard robot that moves to face you when you speak. Continuing just-auto/AIC's series of interviews, we spoke with Ted Li, developer of the NOMI Mate, to understand more.
Data showed July 2020 was a record-breaking month for electrified vehicle registrations in Europe with volume up 131% year on year to 230,700 – the first time these vehicles were bought by more than 200,00 European consumers in a single month. As a consequence, electrified vehicles accounted for 18% of total registrations in July, far greater than their market share of 7.5% in July 2019, and 5.7% in July 2018. Data for 27 markets showed good news after several months of decline in registrations. July saw the highest monthly volume figures so far this year – this also being the highest since September last year – with the industry registering 1,278,521 new passenger cars, down by only 4% month on month from 2019.
Leading on from that, we just published SMMT data for the August UK new car market and it wasn't a train wreck, by any means. Sales continued the underlying recovery last month though volume was down 5.8% on last year (which compares with a gain during July). SMMT said just over 87,000 vehicles were registered during what is traditionally the quietest month of the year for new car sales (the registration half-year identifier changed on 1 September so many buyers would have waited for the new '70' plates). Zero emission-capable vehicles enjoyed a bumper August as a result of new models going on sale with registrations of plug in hybrids (PHEVs) increasing by 221.1%, although they still only accounted for one in 30 deliveries. Registrations of battery electric cars increased by 77.6%, accounting for 6.4%. However, they made up just 4.9% of registrations year to date, up from 1.1% a year ago, illustrating clearly the scale of the challenge ahead to reach the government target for EVs to take a 70% slice of new car sales by 2030. Overall, though, new car registrations remained down 39.7% YTD, 600,000 units behind August 2019, following the lengthy coronavirus lockdowns (UK is four countries and each has its own rules for COVID-19).
Our resident futurist has been at it again this week and took a look at future Cadillacs – the ELR lasted a little more than two years, too high pricing being the main reason why the brand's first electrified car was axed in 2016. Now though as battery chemistry advances, General Motors is pushing Cadillac into the era of more affordable models, only this time with full electrification. And apart from the Escalade, change is coming for the marque's model names too. I guess I can forget any hope of a return to the halcyon 1960s/70s days of oil tanker sized Caddy limos with giant, gas guzzling V8s, marshmallow suspension and every contemporary luxury item, then (oil was cheap back then, environment concern was in its infancy and CO2 was usually mentioned only in chemistry class).
Johnson Matthey, a supplier whose name always brings catalysts to my mind, this week said its new battery materials facility in Konin, Poland had received a combined EUR135m (US$162m) investment from two development banks. The joint financing comprised a EUR90m loan from the European Bank for Reconstruction and Development (EBRD) and a EUR45m loan from KfW IPEX-Bank. The Konin site will produce cathode materials for electric car batteries and will become the world's first production site for eLNO, its line of ultra high energy density next generation cathode battery materials. These are expected to improve the performance of lithium ion batteries and help promote electric vehicle usage on a larger scale. The production capacity will be 10,000 tonnes of eLNO per year, enough for around 100,000 fully electric vehicles. In addition, the site, which will start production in 2022, has the potential to expand tenfold through further investment. Construction of the plant started this year.
More good COVID-19 recovery news: Toyota said this week global sales and production recovered to 90% of previous year's level in July and that sales were recovering at a 'faster than expected pace'. Global sales in July were down 12% year on year. The automaker said the recovery was being driven primarily by China (up 19.1%), the US (down 19.0%), Europe (up 14.5%), and Japan (down 17%), and the trend continued toward recovery.
Amazon. Where would we be without 'One Click Ordering' eh? The global giant Amazon announced it was adding at least 1,800 electric vehicles from Mercedes-Benz Vans to its delivery fleet in Europe this year. So you won't hear 'em coming. The order is Daimler's largest order of electric vehicles to date, and makes Amazon its "largest sustainable transportation partner worldwide". Around 1,200 EVs will be the eSprinter. The remaining 600 will be the smaller eVito, "to give delivery service partners operating in geographies that require a smaller-format vehicle access to a zero-emissions delivery option".
Ford confirmed earlier reports it would cut about 1,000 salaried (white collar) jobs in the US but will actually eliminate 1,400 posts by the end of 2020, a news agency said. The layoffs would be voluntary buyouts, the automaker said in an email to employees. The buyouts would be offered to workers eligible for retirement.
Have a nice weekend.
Graeme Roberts, Deputy Editor, just-auto.com