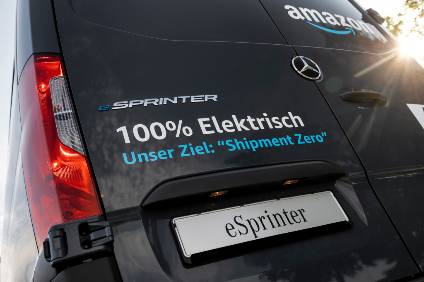 We're coming to the end of the holiday season here in the northern hemisphere, but clearly the nature of any break will have been by necessity, very different from what everyone has been used to.
Slowly, slowly, manufacturing is beginning to start up again, although given the new restrictions, it is naturally at a much lower pace than usual. We can only hope no second wave hits as summer turns to autumn and winter, with production beginning to resemble something akin to normal, as consumers recover confidence for big ticket purchases
The great unknown in that is what happens when various governments end their state-sponsored backing of employees to stay home and what that will do to unemployment rates. Fingers will very definitely be crossed.
One interesting nugget in our interview with Nissan CEO Makoto Uchida was that he said Japanese 'presenteeism' (in essence, office workers sticking around longer than necessary, in order to be seen to be on the job) could be on the way out – a casualty of working-from-home culture and greater flexibility in terms of office attendance.
INTERVIEW – Nissan CEO Makoto Uchida
Another sign of the times. Online shopping has taken off during the pandemic and there's also been a shift towards electric vans for delivery in urban areas. This order from Amazon for electric vans is the largest electric van order Mercedes has received to date: Amazon orders 1,800 e-vans from Mercedes.
News that Höegh Autoliners has named Per Øivind Rosmo as Chief Financial Officer, effective from next month, made me think of how far out the ripple effect has spread from the current crisis.
Shipping cars is big business and clearly with the collapse in sales in most mature markets, certainly in the early months of the pandemic at least, many of those giant carriers will have either operated at vastly lower capacity or been anchored forlornly at sea with nowhere to go. Mind you, that's dwarfed by their sister leviathan ships in the cruise business, who have seen even more vessels all dressed up and nowhere to go and moored offshore.
At least with sales slowly starting to return – witness the UK 'only' recording car manufacturing output down 20.8% in July with 85,696 units made as factories struggled to ramp up output in the face of slowly recovering global demand – some of that logistics business may be starting to recover.
As well as the ships there are the rail companies transporting huge numbers of vehicles to ports – we can only hope the slow rebound gathers pace and the logistics companies – as well as the ports handling formerly huge volumes of cars – can return to doing what they do best.
Of all the CASE megatrends which were inevitably going to occur at some point, it is perhaps that of electrification that is seeing the most rapid momentum in the light of the current situation.
Governments are putting their money where their mouth is too – witness the multiplicity of administrations investing some serious cash behind battery innovation – in a bid to secure supply and avoid colossal transport costs from the Far East to the West. Just the latest in a long line this week was America's Department of Energy (DOE), which has selected 13 projects through a Battery Manufacturing Lab Call with combined funding of almost US$15m in three years.
The call sought proposals from National Laboratories to establish public-private partnerships that address engineering challenges for advanced battery materials and devices, with a focus on de-risking, scaling and accelerating adoption of new technologies.
That US$15m is actually small beer when it comes to funding – administrations are ploughing colossal amounts of cash to bankrolling electrification R&D – with the unspoken hope the sector may generate at least some new jobs to assuage the short-term unemployment impact as economies gradually get back on their feet.
A logical extension of electrification is charging vehicles where people actually need power to be. It's a truism of most countries – particularly in rural areas – that humans like socialising and where better to do that than in a pub or bar?
To that end, British brewer, Greene King announced plans to install EV charging points in all suitable sites across its 2,700 managed and tenanted pubs in the UK.
Unveiling the news earlier this month and working in partnership with Raw Charging and Drive Energi, the initial phase will see installation of EV chargers in 900 of Greene King's managed pubs within the next 12 months.
It's not just cars which are securing funding either. This week saw Japan's Environment Ministry noting it will begin trials of battery-powered local delivery trucks next year in collaboration with the country's automakers, as part of a major push to encourage a switch from conventional internal combustion engine vehicles.
The trials will involve truck fleets used by convenience stores and other local businesses and are scheduled in next fiscal year, which starts in 2021. The ministry will apply for grants for the trials from the government's Fiscal 2021 budget.
And just to ram home the global nature of the electric explosion, BYD has delivered the first electric bus fleet for public transport in the Caribbean.
BYD, Megapower and the Barbados Transport Board launched 33 new electric buses on to the Bajan streets, which represents one of the largest public transport systems per capita in the Americas.
Meanwhile, it might not be the most of exciting of subjects, but as anyone who has crunched their vehicle over a pothole and winced at the thought of what it's doing to the suspension, it's one which generates considerable opinion. If you live in a harsh climate, winter exacerbates the problem considerably and it's an annual issue which will always need looking at.
To that end, England has launched a 'pothole audit,' (it is the dog days of August), which complements a not inconsiderable GBP2.5bn (US$3.3bn) load of cash dedicated to the on-going challenge. As ever, the proof will be in the pudding and potholes are unlikely to win many votes, but it's the sort of thing governments and their regional equivalents should very much be doing.
With an eye on looking to the future, we've set up a running article to capture the latest news and intelligence on the speed, nature and shape of the automotive sector's recovery from the COVID-19 pandemic. To paraphrase Winston Churchill, it feels like we've got through the beginning, but there's still quite a journey ahead of us.
FREE TO READ – Global pandemic sector recovery briefing
Have a peaceful weekend,
Simon Warburton,
Business Editor