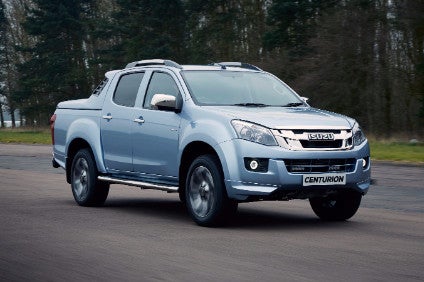 Biggest story of this week, as far as you lot were concerned, the announcement Mazda is to end a long-standing alliance with Ford on 'medium' pickup trucks and hitch up with Isuzu instead.
Ironically, it was Mazda which initially helped Ford out. Its then-much-smaller B-series was one of the first Japanese pickups I set eyes on late in the 1960s when it was first assembled in the Antipodes and a later version was supplied in the 1970s on an OEM basis as Ford's Courier for North America and other markets. But, in more recent years, Ford has dominated the partnership with its designs – latest one is said to be Australian – and production centred on a giant Thai plant. New Mazda partner, Isuzu, also has a giant Thai plant and also OEMs its models for GM. There is much model sharing in this sector as we are also seeing with Nissan's Navara morphing into OEM variants for alliance partner Renault and even Mercedes while Fiat is now buying in a version of Mitsubishi's perennial rival as well. And all with their biggest production centres in Thailand.
Jaguar Land Rover made some interesting announcements this week about research into all-terrain autonomous driving and also the start of some local (to me, at least) 'real world' connected/autonomous testing. There was a 'show and tell' for global media at the Gaydon HQ this week but we were not able to take up a last-minute (under 24-hour) invitation so I wasn't able to get a sneak look at the next Discovery or tell you any more than was in the press releases.
You've heard of robots but what about co-bots? These are robots that work with human workers (hence programming to ensure they can both get along together) and Ford is using one to do the heavy lifting when installing rear shock struts in Fiestas in its Cologne plant. Other automakers are also looking at more human-robot interaction as I learned earlier this year on a visit to BMW in Munich.
An interesting story surfaced this week highlighting some of the difficulties that can arise when automakers constantly pressure suppliers for price cuts. In this case, the supplier, no longer making any money, has filed for Chapter 11 and the automaker is now scrabbling to get the tooling and have the parts made somewhere/somehow else.
Still in the US, LMC Automotive this week said it was cutting its forecast for auto sales in the US for 2016-2023, based on the recent flattening off of year-on-year sales growth, combined with growing economic and political risk in the US and globally, potentially impacting trade, the US economy and consumer confidence.
Finally, news early in the week of the start of Acura production in China. Not a brand we know, this side of the pond and what the heck is a CDX apart from a defunct Opel trim level? Turns out it's a spin-off of the Honda HR-V we get from Mexico and, Acura-ised, looks quite good in the photos.
Have a nice weekend.
Graeme Roberts, Deputy Editor, just-auto.com