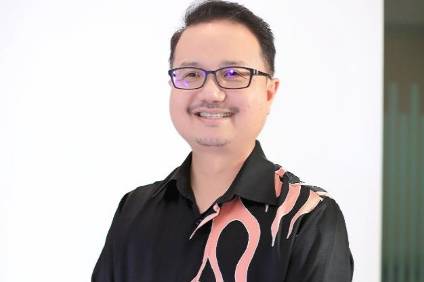 In a fifth guest article written exclusively for just-auto, Dato Madani Sahari, the CEO of Malaysia Automotive, Robotics and IoT Institute (MARii), outlines the Malaysian government's strategy as it looks ahead to economic recovery and business restarts.
The last few weeks were crucial for Malaysia's economy – the government made a crucial decision to reopen certain sectors beyond those deemed essential during the first two phases when the Movement Control Order (MCO) was announced in March.
As the number of new daily recorded cases steadily subsided below the 100 figure, the signs that Malaysia is winning the battle against COVID-19 started to show, although nobody dared conclude that the battle will be won in the short-term.
A Singaporean think tank released a prediction that Malaysia is expected to fully contain the outbreak within the first half of July – somewhat shining a light on the government's decision to revitalise the economy this week to be the right call to make.
Predictions such as these become very important touch points for any government making important decision in handling the unseen enemy – the data collection methods, extrapolation and analysis play an important role given the time sensitivity of the decision-making process.
The fact of the matter is this: The data must be gathered on a massive, national scale to be an effective ally. The information is not only used with regards to health and outbreak statistics, but economic, financial, logistical and many other aspects in order to eliminate false assumptions from the decision-making process.
Unfortunately, the ability to implement a long-term lockdown is a luxury no government can afford, as they bear direct consequences that are economic in nature.
Back to the issue of technology. As the Malaysian government began its first steps in reopening the economy, the Ministry of International Trade & Industry (MITI) and MARii were given the mammoth task of developing the system to process the applications from companies wishing to resume operations.
The policy development was fluid, it had to be made based on a short window of opportunity – in seven days, an application system was put in place, called the COVID-19 Intelligent Management System (CIMS 2.0).
The system development and validation were performed in parallel with the ministry's process of formulating specific policies and procedures to govern the application and approvals, based on the guidelines set by the cabinet. There were constant amendments to the policies, requiring the development to be very fluid in how the system development was structured.
The design thinking of the system development team was to build a user-friendly front-end user experience (UX), while developing a flexible back-end administration and approval dashboard.
The entire system had to sit on top of a systematic and intelligent infrastructure that could cater to a high traffic volume – all done based on a complicated and dynamic policy framework that formed the basis for the system architecture to govern the safety procedures for companies to operate while preventing further outbreak of COVID-19.
The approval system was only for resumption of company operations, but also had to allow authorities to access sensitive information during enforcement operations – data that had to be accessible on demand, yet had to protect information on the companies and the list of workers that were connected to a police database.
The system also had to ensure that companies complied to standard operating procedures that were set to minimise health risks during company operations, and also connected to zoning information on hotspots with high risk of COVID-19 infections. To date, more than 120,000 applications have been processed by the CIMS 2.0.
Looking back at the last two weeks, we learned how crucial technology can be in dealing with national crises. Disruptive technology will also be a key component in wading through the "new norms" post COVID-19 as the lessons from a sudden virus outbreak cannot be ignored.
Once the MCO ends, we expect to witness changes in the patterns and behaviours of consumers, whom will be more cautious and prone to shop through online purchases, causing businesses that are unfamiliar with digital technology to become less relevant in the market.
The COVID-19 outbreak will also change the companies' methods and SOPs in the long term. This creates the need for digital technology in company operations such as data analysis, automation, inventory management, production planning and equipment maintenance.
It is also clear that Industry 4.0 technologies that were once "optional" proved to be essential – there is no excuse to not digitalise businesses, as another shock such as this may not be easily dampened.
It is also clear that Industry 4.0 technologies that were once "optional" proved to be essential – there is no excuse to not digitalise businesses, as another shock such as this may not be easily dampened.
However, while we come to terms with the importance of such technology, deploying them still is a massive cost to bear, especially for micro, small and medium enterprises (MSMEs).
In 2019, MARii launched two programmes to enhance technology adoption for SMEs. The Technopreneur Development Program (TDP) was launched to spur the use of digital systems and tools in business operations, through a six-month program to adopt technology in product design, operations management, and digital marketing & sales in their respective businesses.
The MARii Intelligent Technology Platform (MITP), was developed as a one-stop solution for both small and large companies, in managing and controlling operations using Industry 4.0 technologies, particularly through Big Data Management (BDM). This platform enables the collection, analysis and integration of data from all aspects of the company's operations, in order identify business trends and patterns more accurately, leading to better decision making by the management.
New technologies will be essential as we move forward post-COVID19. In the health field alone, we must find technology to safely accommodate health crises and the patients, and the countries must be able to quickly access information and research mined from data across the globe, so that testing and vaccinations can be rapidly developed and manufactured to the billions of the world's population. Cases must be monitored, and contacts must be traced –data onpandemic patterns must be based on reliable technology that can predict hotspots and zoning requirements by authorities.
News and content must be kept free, but accuracy of content must also be controlled to prevent panic and misinformation. Services must be able to quickly switch between physical and online methods upon any alert, and must cater to the spike in volumes during times of crisis.
Businesses that depend on in-situ operations – such as manufacturing, lodging, events, entertainment, travel and logistics – are most vulnerable, and must find alternative technologies to ensure continuous operations despite periodical lockdowns. The technologies available within the Industry 4.0 domain pose several potential alternatives, including simulation technology, automation as well as virtual and augmented reality.
The good news is that we are no longer living in an era of the plague or Spanish flu – humankind has evolved to adapt and utilise better and smarter technology that is not only life changing, but also connected and shared throughout the cloud.
Perhaps the new norms of the post-COVID era will expedite such development – and the government plays an important role in developing the appropriate policy frameworks that above all, protect humanity in times of crisis.
The writer is the chief executive officer of Malaysia Automotive, Robotics and IoT Institute (MARii).