Fiat was forthcoming with the details of its next five-year plan, due to culminate in 2014. Looking behind the glossy presentation, we see some serious challenges for the veteran Italian auto maker, says Karl Ludvigsen.
During his marathon presentation of Fiat's latest five-year plan, Sergio Marchionne went out of his way on several occasions to rubbish analysts and commentators for their remarks about his company and its relationship with Chrysler. The casually dressed Fiat boss was scathing about their negative assessments of the company he heads.
Marchionne also went out of his way to denigrate other bosses in his adopted industry. 'I used to think of the chemical industry as the greatest destroyer of capital,' he remarked, 'but the auto industry surpasses it by far.' As well he accused other European auto makers of 'arrogance' because they've shown no eagerness to swallow his prescription for profitability, namely the reduction of capacity. To his apparent surprise, his rivals all think that they'll be the ones to succeed—a common syndrome in the industry.
If those rivals want a hint of where Sergio Marchionne is headed, all they have to do is download the Adobe pdf files of his five-year plan for 2010-2014, Lingotto II. It's the successor to Lingotto I, which covered 2006-2009. Both are named after the once-legendary Fiat factory in Turin, now converted into a shopping mall, exhibition centre and hotel. Only its rooftop test track remains as a hint of the manufacturing plant it once housed.
In principle this broad exposure to the investment community of Fiat's five-year plan is an excellent idea. Putting the company's plans on the record is a powerful motivational tool for everyone in the organisation. They know what the goals are and so do their friends, neighbours and colleagues in other companies. There's no better way to encourage them to meet the objectives. But is also gives us a chance to search out weaknesses in the grand scheme.
A major pillar of the Lingotto II plan is dubbed 'Fabbrica Italia' for its renewed commitment to vehicle production at home. Italian factories will get two-thirds of Fiat's group investments over the plan period to improve efficiency without spending on bricks and mortar. The per-plant impact of this effort will be proportionally greater after the already-announced closing of the Termini Imerese factory.
How well do you
really

know your competitors?

Access the most comprehensive Company Profiles on the market, powered by GlobalData. Save hours of research. Gain competitive edge.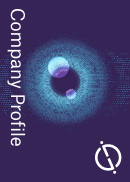 Company Profile – free sample
Thank you!
Your download email will arrive shortly
Not ready to buy yet? Download a free sample
We are confident about the unique quality of our Company Profiles. However, we want you to make the most beneficial decision for your business, so we offer a free sample that you can download by submitting the below form
By GlobalData
Implementation of 'Fabbrica Italia' will bring benefits that include heightened exports from Italy to other markets. Exports are expected to be 65 per cent of home production in 2014 versus 40 per cent in 2009. But the benefits won't come, says Sergio Marchionne, 'unless everyone makes a clear commitment to change.' This message is aimed at Italy's militant labour unions and to the government, which is being asked to provide benefits for temporary layoffs during factory rebuilding.
In parallel the Fiat/Chrysler group is aiming to implement a ruthless joint platform-reduction strategy. From 11 now to five in 2014 it aims to more than halve its number of 'architectures' with no reduction in the number of models it offers. In fact three of these platforms will be the group's workhorses, dedicated respectively to the Mini, Small and Compact segments. The two smaller will be dedicated chiefly to Fiat/Alfa/Lancia lines while some two-thirds of the Compact platform's volume will be exploited by Chrysler products.
In combination, Fiat's platform and production strategies are aimed at 2014 volumes of more than a million units each for the three main 'architectures'. This will more than double the best platform volumes that Fiat is attaining today. A huge leap, this would generate powerful efficiencies, as would a planned sharing of 65 per cent of components between Chrysler and Fiat product lines.
With me so far? These are aggressive aims that promise big cost reductions. There's only one snag and it's a monster. An underlying weakness of Fiat has always been its suppliers. Too much reliance on Italy's suppliers has undermined quality, both perceived and actual, while lack of competition has kept costs high. Now, Fiat/Chrysler wants suppliers who will step up to the task of providing million-level annual modules of high quality at the low costs that it expects.
I have news: big global suppliers are not champing at the bit to take on this challenge. They're competing to deliver to the major players, Ford, VW, Toyota and GM among them, who are well funded and well managed. Italy? Have you ever done business with an Italian company? Do you know how long it takes to get paid? Italians are notoriously slow payers.
Also the big suppliers will not be thrilled to be whipsawed by the Fiat/Chrysler joint purchasing effort. As always happens in such joint efforts, their purchasing agents have been comparing notes. Chrysler, they found, is the better buyer of electric and electronic systems, infotainment, interior trim, wheels and tyres, transmission systems and safety and security, while Fiat drives the tougher bargains in glass, paint systems, seat systems, steering, suspensions, instrument panels and exhausts. But taking advantage of these findings, with world-class suppliers, will be a big ask.
So on the supply side I see a major challenge to Fiat's effort to get the scale volumes that it thinks are essential to profitable survival. It's making a big push to improve its sourcing in the BCCs, the Best Cost Countries, chiefly China, Korea and India, with local offices and joint efforts with Chrysler, to raise their share of purchases from 10 to 14 per cent by 2014. But supplies from these regions will never offer the quality needed to underpin million-unit global platforms.
Exacerbating the importance of suppliers to the achievement of Fiat/Chrysler's volume goals is the depth of supplier involvement in both companies. Of the Big Three, Chrysler has long been the least integrated company. Fiat too has a heavy reliance on its suppliers, not least in-house partner Magneti Marelli. So the supply issue will be a big stumbling block to the success of both auto makers in Lingotto II.
Even assuming that the supply side could be solved, where and how are the volumes going to be generated that will take Fiat and Chrysler to the six million units they want to achieve together by 2014? On the 'where' side, Marchionne and his team admitted that they failed miserably in their previous effort to penetrate the key auto markets of China, Russia and India. They hope to do better in the coming plan.
As to the 'how', much depends on the quality and attractiveness of the 51 new products that are to be launched over the life of Lingotto II. Here Fiat is struggling with the burden of underperforming Alfa Romeo and Lancia, both of which are absorbing far too much in management time and resources in relation to their meagre contributions of 100,000-odd units apiece. Both shrugged off campaigns in Lingotto I to raise their volumes to 300,000 by this year.
Much was made in the Lingotto II presentation of the forthcoming effort to 'revive' Alfa Romeo to 350,000 units by 2014. An excellent previous year for Alfa would have been 250,000 units; 100,000 more is uncharted territory, not a revival. While Alfa's new Giulietta is getting good reviews, that's only a replacement for the 147, not a thrust into new territory. I have zero confidence in the ability of either the Alfa Romeo product or the associated network to triple volumes in five years.
As for Lancia, which has become a home-market brand only, a welcome move would have been to announce that it was joining such nameplates as Pontiac and Plymouth in the auto-marque graveyard. Instead poor Lancia is deputed to struggle on in harness with Chrysler, a doomed marriage whose first offspring was the embarrassing Chrysler-badged Delta seen in Detroit last January.
Somehow the plan is to merge the Chrysler and Lancia ranges in both products and distribution, the aim being to sell a total of 295,000 in Europe in 2014. With Lancia's big seller the Mini-class Ypsilon and Chryslers vastly larger, this seems like ambition bordering on recklessness. And what will the dealerships be: Lancia-Chrysler or Chrysler-Lancia? Either way it sound like a recipe for failure.
All these developments will be watched by an investment community which will be able to observe Fiat Auto much more closely starting next year. Fiat will spin off Iveco trucks, agriculture and construction operation CNH and the industrial and marine engine businesses into a new independent unit, Fiat Industrial, with its own share listing. This will expose the remaining auto operation and its related ancillaries to the tender ministrations of the stock market.
In taking this step Fiat's owners, 30 per cent of whom are the Agnelli dynasty, have succumbed to the siren songs of the banks and investment groups. When my consultancy carried out a study of the attitudes of investors to conglomerates, as opposed to companies with better-defined missions, they expressed a strong preference for the latter. And why was that? Mainly because conglomerates—like the present Fiat SpA—don't have share prices that react strongly to company developments. An upside in one department compensates for a downside elsewhere.
In contrast, the share performances of companies with more narrowly defined missions are much more at the mercy of their results. This is what the market likes. It makes money from gambling on the rises and falls, not the boring steady growth espoused by Warren Buffett. 'We've done just what you've all been urging us to do,' Sergio Marchionne told the analysts gathered at the launch of Lingotto II. Indeed he did. But I wonder if he fully appreciates the reason why.
– Karl Ludvigsen
Karl Ludvigsen is an award-winning author, historian and consultant who has worked in senior positions for GM, Fiat and Ford. In the 1980s and 1990s he ran the London-based motor-industry management consultancy, Ludvigsen Associates. He is currently an independent consultant and the author of more than three dozen books about cars and the motor industry, including Creating the Customer-Driven Car Company
See also: GOLDING'S TAKE: Marchionne's gut-wrenching solution for the arrogant industry