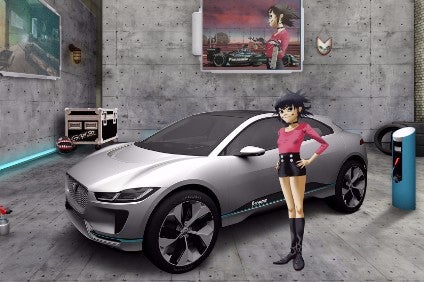 Just what an embattled prime minister kicking off Brexit negotiations needed this week – one of the home team announcing it's going to need 5,000 more people here in the UK. Jaguar Land Rover company plans to hire 1,000 electronics and software engineers as well as 4,000 additional personnel, including in manufacturing, and it already employs 37,000.
There was a fun twist to the news, too. The automaker and Gorillaz are working together to recruit a next generation of electronics and software engineering talent with a code-breaking challenge found in the virtual band's app. The best performers will be fast tracked through the recruitment process. "It's a major change in the way the business looks for candidates, aiming to tackle the engineering skills gap and inspire and attract a diverse range of talent and new thinking," JLR said.
Still with JLR, MD Jeremy Hicks had some highly sensible things to say at this week's SMMT International Summit about the current fixation on diesel cars' contribution to city air quality, or lack thereof. He argues there are greater sources of harmful emissions such as domestic gas consumption and wood burning stoves and also maintains that modern diesel cars that meet the EU6 standard are as clean as petrol cars. Jaguar teased its upcoming E-Pace SUV, too.
The SMMT summit itself came as we learned local content in UK-built cars is on the up and UK Automotive in 2016 set a turnover record. The summit itself called on the UK government to agree an interim measure on auto trade until a final Brexit deal is in place while Honda, whose Civic exports are increasing, strongly backed the case for the UK remaining inside the EU's customs union after Brexit (though that seems unlikely). The aforementioned PM began negotiations with an offer that will protect the post-Brexit rights of EU citizens living in the UK (cut-off date TBC) which must give automakers some relief.
Another interesting development: having put a new Mexican plant on hold, Ford has now decided to import the next generation Focus into North America from its joint venture in China. The former US Focus plant will instead build light trucks and SUVs. Though long gone from Europe, Toyota's Camry still finds willing buyers in the US, Australia and many Asian markets. It's just had a complete re-do. I always liked the mid-90s versions with their superb build quality and creamy smooth V6s – the formula doesn't seem to have changed too much.
Have a nice weekend.
Graeme Roberts, Deputy Editor, just-auto.com