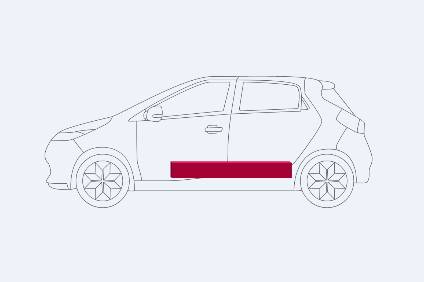 Reports suggests that LG Energy Solution – the recently spun off battery division of LG Chem – will expand its manufacturing footprint to produce more lithium ion (Li-ion) battery cells for Tesla vehicles. The US EV giant is widely considered to be the leading company in the growing EV sector, with traditional automakers racing to catch up, so any supply contract with Tesla should be considered especially lucrative.
LG Energy Solution already has a presence within Tesla's supply chain. It is one of two suppliers – the other being CATL – that manufactures 2170 cylindrical Li-ion cells for use in Model 3 and Model Y vehicles built at Tesla's Shanghai plant. A Reuters report said its sources suggest that LG Energy Solution is looking at sites in the US and in Europe – the former intended to supply Tesla's Californian and upcoming Texan facilities, with the latter intended to supply Tesla's soon-to-open Berlin factory. Tesla has not confirmed any details about the deal or whether LG Energy Solution will play a larger role in its supply chain.
Currently, US-made Teslas are built using 18650 and 2170 cells supplied by Panasonic – Tesla's original battery supplier. The revelation that LG Energy Solution could soon supplement its US battery supply suggests that Panasonic alone will not be able to supply enough cells to keep pace with Tesla's plan to expand production in the country. Tesla's inflated stock price – its enterprise value to sales ratio is around 25:1, compared with 5:1 for many growing tech companies – is partially based on its aggressive expansion strategy and robust consumer demand, so the company need to ensure it has enough cells as it ramps up its production numbers.
LG along with Tesla's other battery producers will probably pivot to manufacture the company's new, tab-less 4680 cell.
If these reports are true, it is unlikely that LG Energy Solution will be tasked with building more of the existing 18650 and 2170 cells. Instead, LG along with Tesla's other battery producers will probably pivot to manufacture the company's new, tab-less 4680 cell. This new cylindrical cell format is slightly larger than the formats it replaces and promises more energy density thanks to the removal of the tabs that connect the cell to the larger battery pack, with those connectors now built into the battery's structure itself, saving weight and production cost.
Tesla stated in September 2020 that its 4680 cell format combined with improvements in factory processes, anode and cathode materials, and cell-vehicle integration could lead to a 56% reduction in its costs per kWh compared to its current technology. Considering Tesla probably already has the lowest cost per kWh of any battery EV maker, the introduction of the 4680 cells could see its cost per kWh drop below $100/kWh – commonly held to be the inflection point at which EVs become cheaper and more profitable than combustion-powered cars. This could allow Tesla to profitably produce a smaller, more affordable vehicle below the Model 3 – ideal for Chinese, European and Indian markets.
The 4680 cell format offers more advantages beyond incremental improvements to its chemistry. Crucially, it will form the basis of what Tesla is calling its structural battery pack, which sees the 4680 cells physically bonded to the upper and lower covers of the battery pack. This means the 4680 cell casing itself replaces much of the battery pack's insulating and structural material, reducing weight and increasing the overall pack energy density. In addition, a structural battery pack means more of the pack's weight is drawn to the centre of the vehicle, reducing its moment of inertia and allowing the vehicle to turn into corners more keenly.
The structural battery pack is intended to work in concert with another Tesla breakthrough – large-format cast parts. This novel process allows Tesla to cast an entire front or rear chassis subframe in one process using a huge stamping machine called a gigapress. Tesla developed a new aluminium alloy for the process that resists warping after being cast without requiring any subsequent heat-treatment. In theory, future Teslas will feature cast front and rear subframes mounted either side of a structural battery pack, drastically reducing chassis weight and complexity, improving both range and performance.
The suggestion that Tesla could bring in an additional battery supplier to keep pace with its production goals suggests that the company is confident in its decision to stick with non-solid electrolytes. Rivals including Toyota, Volkswagen and Daimler are investigating the viability of solid-state batteries which swap volatile liquid electrolytes for solid ones but finalising the chemistry and format of these cells is proving tricky. Tesla's apparent shunning of this new technology in favour of developing its current, proven Li-ion format suggests that the company doesn't expect the benefits of solid-state technology to outweigh the costs of reengineering its vehicles and production network to accommodate them.
The rumoured deal with LG Energy Solution strengthens the company's competitive position in North America. It already supplies cells to General Motors and has co-developed GM's latest range of Ultium batteries that will power its new generation of electric vehicles. In addition, LG Energy Solution recently won a legal battle with rival SK Innovation, which has seen the latter restricted from operating in the US for 10 years beyond its existing contracts in response to accusations of misappropriating trade secrets.