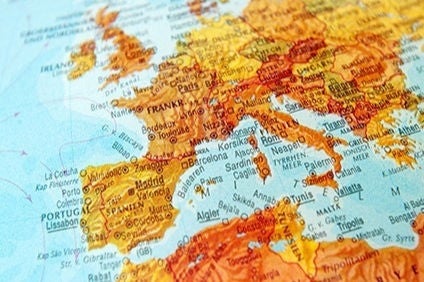 "Independence Day" is how Boris Johnson – recent Mayor of London – and star turn of the UK's so-called Brexit wing looking for an amicable divorce from Brussels – is describing the day after next month's British referendum on European Union membership.
The irrepressibly upbeat Johnson – who as a former journalist in Brussels at least has first-hand knowledge of the gargantuan Berlaymont and its machinations – is looking for the day after the plebiscite – 23 June – as the time when he and the exiters will reclaim territory from what they see as overarching Brussels encroachment.
Britain is normally pretty good when it comes to the actual business of putting crosses in boxes – the grubby element of doorstepping hapless voters is limited to around a merciful three weeks for general elections – but this campaign seems interminable.
As I write this, months of shadow boxing have finished, the phoney war is over and the impending June date means we will know, in relatively short order which way this island on the fringes of North West Europe, will order its future.
What is known is it appears to be very finely balanced – one minute the pro-EU camp trumpets its economic case – replete with dire warnings of tariff renegotiation and Free Trade Agreement warnings – only for the Brexiteers to riposte with a raft of benefits should the UK shake itself free of what they perceive as Brussels shackles.
No doubt there are many who just wish the Brits would get on with it and vote yay or nay. I spoke to one supplier in Europe some time ago, who heartily wished London would just leave and get it over with, such was the feeling of the UK being a constant irritant in the construction of what the outers would view as the building of a European superstate.
There are many for whom no matter how detailed the arguments and counterarguments are, they have already made up their minds and nothing, but nothing, is going to shift their immutable position.
Equally, there are those such as UK automotive body, Society of Motor Traders and Manufacturers (SMMT), which is nailing colours firmly to European Union (EU) masts, although the association still insists reform is needed.
This is the middle way espoused by many who envisage a British solution to what is a highly contentious and emotional subject, namely stay in the club but fight from within for UK interests despite what many in Britain view as a drift towards federalism, the ever-closer union espoused by France, Germany and Belgium in particular.
"It is about what our members think," SMMT chief executive, Mike Hawes told me on the sidelines of last week's Commercial Vehicle Show in the UK Midlands city of Birmingham. "They have been very clear – 77% in favour of remain – access of a free market and the ability to influence regulations.
"I still believe it makes a compelling case. A number of members have said they cannot imagine any scenario being better than they one they have. I understand the frustration many have about regulation – we want it to be fair [and] cost effective.
"Regulation is not necessarily a bad thing, but it should not inhibit competitiveness. We hope a UK in Europe can ensure a strong voice for competitiveness."
That degree of pragmatism was echoed by SMMT president, Gareth Jones last year, who argued Brussels wasn't perfect, but the UK had to be in the club to hold Brussels' feet to the fire.
"Reform is needed, particularly when it comes to better regulation that supports global competitiveness," noted Jones. "But we must have a seat at the table to ensure this happens.
"Ultimately, the people of Britain will decide whether we stay or we go, but be assured, SMMT will make sure the view of the automotive industry is heard.
"Access to R&D funding, labour market flexibility and the world's largest single market are all compelling arguments to stay."
Equally, big beasts such as BMW have backed Britain staying firmly put in Europe, with board member, Ian Robertson noting: "Being at the table with legislative and developments in our industry is a much better place than being outside.
"With the manufacturing resources here – of which a significant amount of output gets shipped to the European Union – over 50% – that makes a very strong position to remain part of the EU."
The First Lord of the Treasury – to give Cameron his other title – is staking an awful lot on this referendum. Despite having secured a widely unexpected mandate only a year ago, he is now preparing to throw his personal reputation on the line in a vote which could see him equally surprisingly being ejected from office by an internal party coup.
Europe has divided The Conservative Party for just about all my lifetime, it is the fault line on which successive Prime Ministers have foundered or seen massive internal tensions, although this is by no means confined to the current administration; the opposition in the form of Labour has its own awkward squad ready to defy the top brass.
But should the UK exit stage left from Europe, the sun would still rise the next morning. Britain has, after all, governed itself and traded with the world for hundreds of years perfectly happily without the mandarins in Brussels looming large across the English Channel.
The 'ins' point to the plethora of treaties to be renegotiated and potential export challenges to be overcome, with the question of subsequent import taxation just one of myriad issues to be resolved.
But any exit would, by popular consensus, take around two years and there is ample time to draw up new rules, either loosely based on a European Economic Area system as with Norway and Switzerland, or indeed an entirely new solution for Britain.
At a ZF TRW event a few months ago, I asked board member and EVP Sales and Business Development, Peter Lake, what his take was on a potential Brexit.
"The UK is one of the four or five big markets in Europe," he told me. "Most of the vehicles manufactured in Europe are manufactured and sold other than in the UK, so unless there is a real catastrophe that arises, whatever the outcome may be, I don't see too much impaction."
That must be what most automakers are hoping for, an orderly transition whatever the outcome and as little disruption as humanly possible. It could even be that, fearing contagion, Brussels comes back with further accommodation or maybe this is a one shot only referendum with no way back, as espoused by Belgium and endorsed by Cameron, looking to concentrate voters' minds.
In the final count, politicians and businesses can huff and puff all they like, but this will ultimately be an expression of the will of the British people.
In the calm stillness of the polling booth, will they plant a cross in the box based on research and debate or vote emotionally based on long-held views? Current indications are polling is neck and neck. This is on a knife edge.
Addendum: As I was transiting a while back from the UK to Arvidsjaur in Sweden via Frankfurt, I asked the stewardess why we had to leave the aircraft, walk through the Hahn terminal and re-board the same machine to fly north. Well, Britain is outside the Schengen area, hence the need to traipse artificially onto German territory before clambering back on. But the migrant crisis is throwing that whole Schengen situation into sharp relief, with many questioning those in the grouping's ability to police borders effectively.
'UK is a bit difficult,' said the stewardess, surely echoing with impressive understatement what most of the 27 other European governments are no doubt thinking about this argumentative island.
Blog: Upcoming LMC Automotive forecasting event and Brexit panel