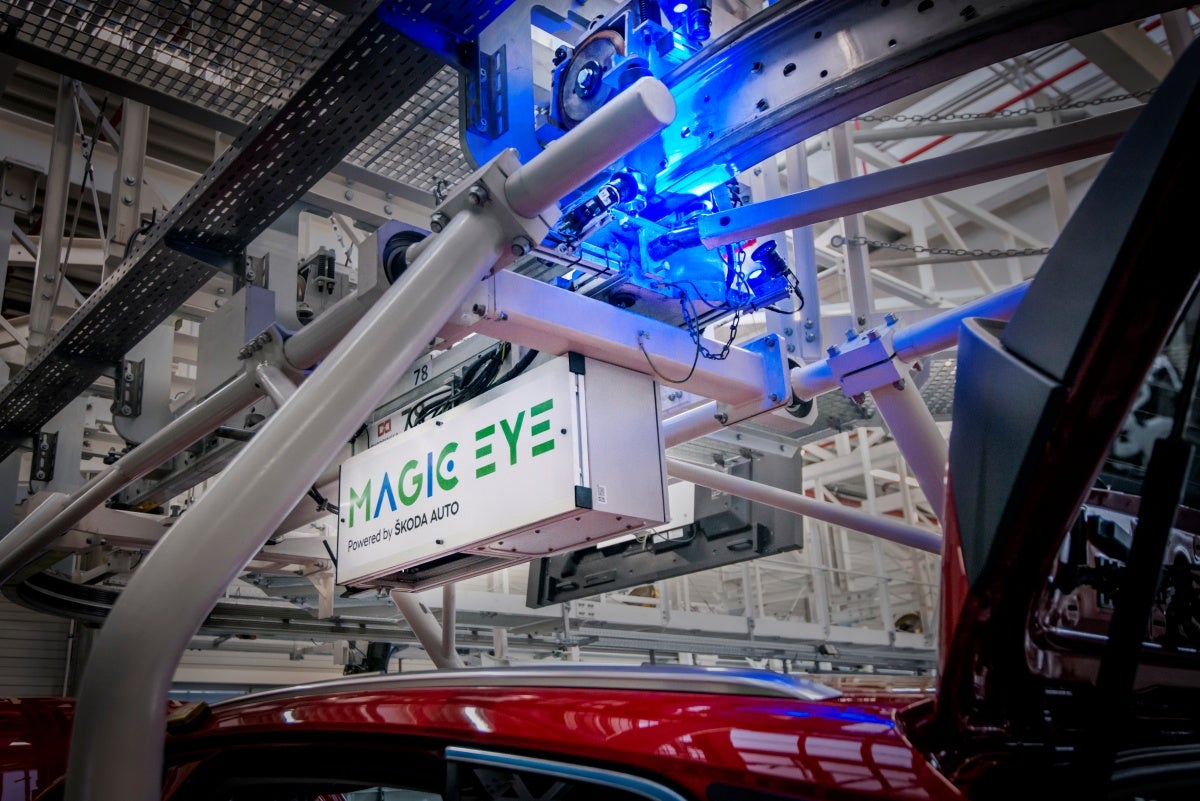 We're hearing much about artificial intelligence (AI) and how it's going to transform our lives in lots of little – but ultimately far-reaching – ways. So many applications are waiting for the machine learning revamp. In autos, Skoda says it is using AI-based image recognition to ensure timely identification of maintenance needs on the assembly line. Well, the story caught my eye, so to speak: The Magic Eye sees all.
This interview also explores another AI application in automotive: Speeding up the product development process – BMW Group turns to AI
BEVs – and their associated supply chains – are top of many agendas. This week, Ford announced that it will work with its partners to build a new battery plant in Turkey: Ford, LG and Koc to form battery cells JV in Europe. And in North America, it looked like problems were ironed out at a Ford-supplying SK On battery plant: SK On resumes US battery cell production for Ford.
Ford though, isn't all about EVs. While the intention for mass-electrification is certainly there, Ford still sees a big future for its internal combustion engine models: Ford's piston-powered future.
Valmet Automotive in Finland – well known for many years as a contract assembler for the OEMs – has been moving its business into battery systems for a while now. There's even a Valmet plant in Germany dedicated to that: Valmet starts production at German battery systems plant. Last October, the company reached a significant milestone: Valmet reaches 1m battery packs milestone.
We heard this week how the BEV market is shaping up in China. Last year, it was up 88% and further growth is forecast. The medium-term prognosis is pretty bullish: China EV market forecast to reach 10 million units a year by 2025.
For all the talk of BEVs, don't forget ADAS and autonomous driving systems. Jaguar Land Rover is adding jobs at new tech hubs focussing on autonomous drive tech. The new hubs are situated in Munich, Germany, Bologna, Italy, and Madrid, Spain, with the locations chosen because of the availability of digital engineering skills in the area.
Jaguar Land Rover to open three new tech hubs in Europe
I didn't expect to find a commercial for GM's tie-up with Netflix particularly amusing, but I have to admit that the ad with Will Ferrell in it is well done and worth a watch. It's embedded at the bottom of this article: General Motors and Netflix partner on EVs.
Have a nice weekend.
Dave Leggett, Editor, Just Auto