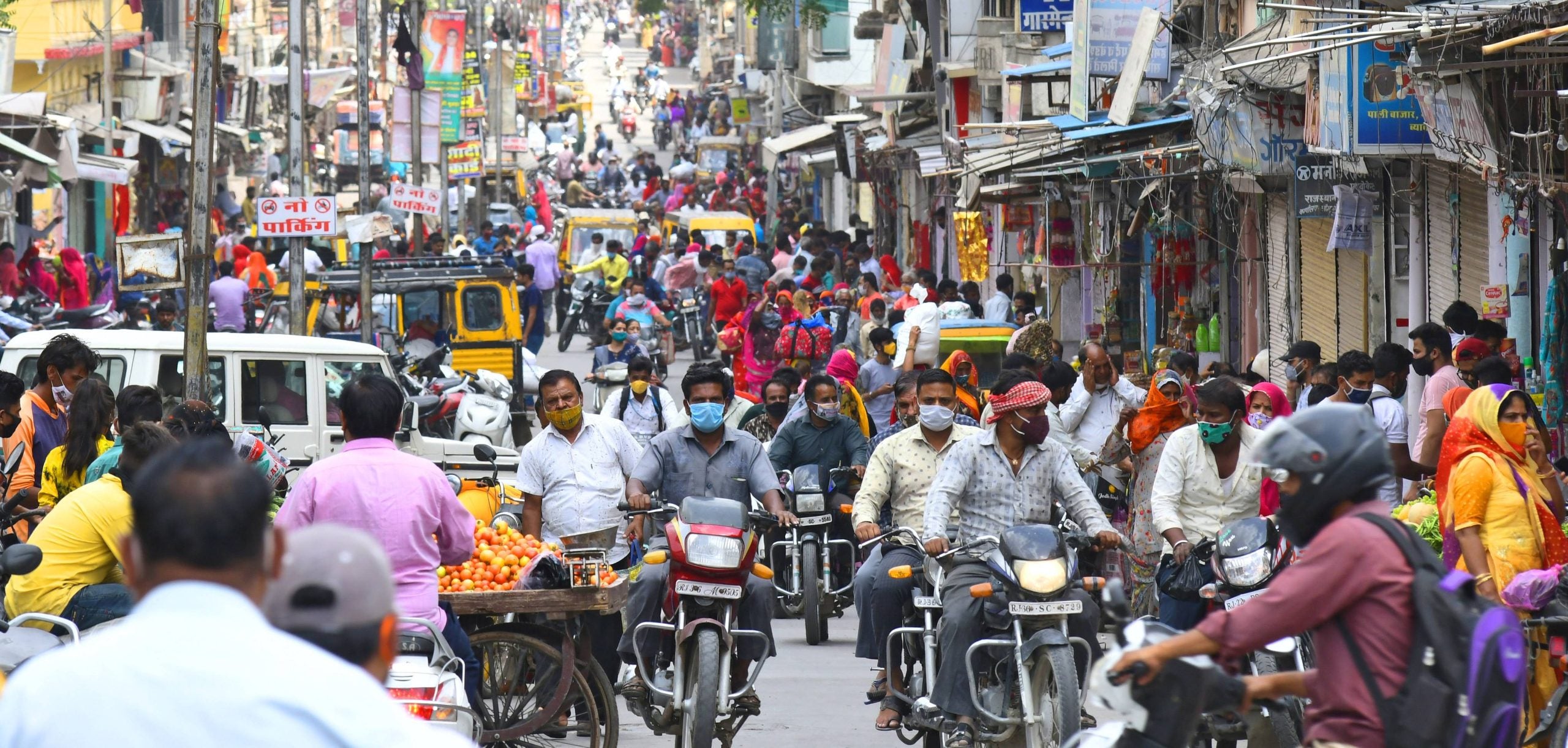 The electric vehicles (EVs) industry has evolved rapidly over recent years, leading to an increasingly competitive market with many players. The industry has attracted a diverse mix of businesses such as automobile, manufacturing, and more technology-focused companies. Foxconn, the well-known Taiwanese manufacturer of iPhones for Apple Inc, is aiming to start manufacturing EVs in India. Despite the existing competition in the EV market, there is still a massive opportunity in the space according to Foxconn's chairman Young Lin. The company plans to make major investments to expand its production capacity to position itself for future growth in the market and is reportedly in talks with several state governments in this regard. It plans to build a vertical platform—that will include manufacturing, hardware, battery management, and components—and is likely to partner with local firms. Foxconn's entry into the EV space brings several advantages. The company has extensive experience in large-scale manufacturing and operational efficiency, which could contribute to the cost-effective production of EV components and vehicles, making them accessible to a broader range of customers. Establishing an EV factory in India would promote local manufacturing, but it is still unclear whether Foxconn would do contract manufacturing for multiple brands or a single one through a joint venture.
Deal of the week
Each week, Just Auto editors select a deal that illustrates the themes driving change in our sector. It may not always be the largest deal in value, or the highest profile, but it will tell us where the leading companies are focusing their efforts, and why. Our thematic deal coverage is driven by our underlying disruptor data which tracks all major deals across our sectors. This week, it's the acquisition by Rivian Automotive of Swedish navigation specialist Iternio. Rivian Automotive, an electric vehicle start-up based in the US, has announced the acquisition of Swedish mapping company Iternio, developer of the 'A Better Routeplanner' (ABRP) app. ABRP facilitates EV trip planning and Iternio says it has a strong community of EV drivers in both North America and Europe. ABRP gives EV drivers the ability to plan and compare routes and charging stop options. Rivian and Iternio will continue to maintain and improve ABRP as a stand-alone app for drivers of any EV, as well as integrating ABRP's technology into Rivian's in-vehicle navigation system and newly available trip planning experience in the Rivian mobile app. Terms of the deal were not disclosed.
StoreDot speeds charging
Although they have grown in popularity, EVs still create barriers for adoption for some people. Besides the price tag, range and charge anxiety are two key factors preventing some from going electric. Leading pioneer of extreme fast charging batteries, StoreDot, is working towards reducing this anxiety by revolutionising the conventional Li-ion battery and redesigning it to optimise its charging capabilities. By working with AI algorithms and by using organic and inorganic compounds the company says it has made it possible to charge an EV in under 10 minutes. To assist StoreDot on this journey, the company has partnered with VinES, an energy solution provider, and a member company of Vingroup, the largest private conglomerate in Vietnam. The agreement follows the already announced investment of VinFast into StoreDot marking a new milestone in the cell technology development between both companies. At present the companies are preparing to introduce XFC (extreme fast charge) battery solutions for the green mobility market, including VinFast's electric vehicles. We spoke to Doron Myersdorf, CEO StoreDot, to learn more about this partnership and discuss the development of the fast charge batteries.
Generative AI
How well do you really know your competitors?
Access the most comprehensive Company Profiles on the market, powered by GlobalData. Save hours of research. Gain competitive edge.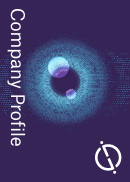 Company Profile – free sample
Thank you!
Your download email will arrive shortly
Not ready to buy yet? Download a free sample
We are confident about the unique quality of our Company Profiles. However, we want you to make the most beneficial decision for your business, so we offer a free sample that you can download by submitting the below form
By GlobalData
Since ChatGPT's release in November 2022, generative AI has entered public discourse across the world. According to GlobalData, over a million social media posts about artificial intelligence (AI) have been made across Twitter and Reddit in the last year. The Future of Life Institute's open letter to pause AI development led to multiple major news outlets publishing features on the existential threat that AI could pose to humanity. ChatGPT's instant internet virality is possibly its biggest benefit to the tech industry so far. Generative AI has been rolled out to provide customer relationship management solutions, software development and even storytelling. But some sceptics cannot ignore that the timing of generative AI's hype is fortuitous for the tech industry. Managing director at TS Lombard, Dario Perkins, explains in a recent webinar that Big Tech was "the part of the stock market that suffered the largest declines as central banks started aggressively raising interest rates". Perkins also attributes the "drying up" of tech investment to the closure of several banks with close ties to the tech sector, such as Silicon Valley Bank, and describes ChatGPT's public release as "very clever marketing". With the metaverse winter closing in and quantum computing funding slowing down due to an emerging lack of practical uses, generative AI instead began experiencing a funding frenzy whilst funding in AI overall dropped. On 13 June, French company Mistral AI broke the European record for a seed round funding, receiving a total of $260m in four weeks. AI has also boosted hiring for tech companies who Perkins notes were seeing "fairly big job losses in contrast to other sectors- in contrast to other sectors who were still looking to add jobs". GlobalData research consolidates that the tech sector's hiring in generative AI increased approximately 600% from March 2023 to June 2023.
Korean diversity
When it comes to what fuel powers their cars, Korean drivers embrace diversity. At the time of writing, in Korea, more than 98% of vehicles in operation are powered by a range of commercialised fossil fuels including gasoline, diesel, LPG, CNG and hybrid (fossil fuel + electricity) while roughly 2% of them are zero-emission vehicles (ZEVs), fully powered by electricity or hydrogen. We even dare to say that the vehicles on Korean roads are powered by the most diversified mix of motor fuels in the world. But now as we are moving towards automotive decarbonisation, we tend to assume that Battery Electric Vehicles (BEVs) and Fuel Cell Electric Vehicles (FCEVs) will replace ICE/hybrid vehicles to achieve carbon-free goals in the future. To Korean drivers, this means they may have to give up the fuel diversity they are enjoying now and rely only on the limited power sources of battery electricity or hydrogen. Without a doubt, BEV and FCEV are the only commercially viable ZEVs available now with BEV being the primary ZEV choice in all countries that intend to kill off petroleum-powered vehicles over the next 5-10 years. Right now, ZEV penetration in most countries is also determined by the level of government support aimed at reducing carbon emissions in the transportation sector. But many analysts are not looking much beyond, say, 2035, because there are too many variables in the automotive roadmap to decarbonisation. In this Analyst Briefing, we can imagine a time at the end of this century when Korean roads only carry carbon-free transportation. By 2099, our descendants will have to go to a museum to see an ICE vehicle as such technology will have been regulated out of existence. Not just the sale but also the operation of any type of non-ZEV will have been banned in Korea. Korea will no doubt have achieved its automotive carbon-free goal by then, or probably far earlier.
US charging plugs
Electrify America said it would add the North American Charging Standard (NACS) connector to its fast charging networks in the US and Canada. The VW owned company's fast-charging network has 850 charging stations with 4,000 individual chargers across North America. These stations offer 150kW and 350kw charging options. The company plans to incorporate NACS connectors at existing and future charging stations by 2025.
Polestar has announced an agreement with Tesla to adopt the new North American Charging Standard (NACS). This will enable Polestar owners access to Tesla's 12,000 Superchargers in the US and Canada. Polestar becomes the latest automaker to adopt the charging network. Since Ford's announcement at the end of May 2023, Volvo, Rivian and GM have also signed agreements gaining access to the network.
US-based association SAE International has announced it will standardise the Tesla North American Standard (NACS) connector in North America. Earlier this year, Ford made its surprise announcement that it was adopting Tesla's superchargers. Since then, numerous automakers such as Volvo, Rivian and General Motors have followed suit. The SAE NACS connector will be developed on an "expedited timeframe" and is one of several key initiatives to strengthen the North American EV charging infrastructure. SAE International says the Joint Office of Energy and Transportation was "instrumental" in fostering the SAE-Tesla partnership.
Electric Volvo owners will gain access to 12,000 Tesla Superchargers across the United States, Canada and Mexico as the automaker adopts the North American Charging Standard plug. It is the first European car maker to sign an agreement with Tesla, giving access to its vast charger network. Starting from 2025, Volvo cars will be equipped with the North American Charging Standard (NACS) charging port in the region.
UK on the up
UK commercial vehicle (CV) manufacturing grew 36.9% in May to 10,813 new vans, buses, trucks, coaches and taxis, according to the Society of Motor Manufacturers and Traders (SMMT). The sector's performance was the strongest in May since 2008, passing its 10 year high for the month last year, and marking the second consecutive month of rising output. Growth was driven by production for export last month, with a significant 48.1% rise in the number of CVs shipped overseas, at 7,943 units. Seventy percent of British-built CVs left UK shores and 93.6% of those were exported to the EU. UK operator demand rose 13.1% to 2,870 units.
UK car production rose for the fourth consecutive month in May, up 26.9% year on year, according to the latest figures published by the Society of Motor Manufacturers and Traders (SMMT). UK car output continues to recover against year-ago levels when manufacturers were constrained by supply shortages caused by the global chips shortage – which has eased this year. Some 79,046 units left production lines in May, 16,762 more than in the same month last year.
Charging time porkies?
A UK advertising watchdog has said that Toyota and Hyundai exaggerated the speed at which EVs could be charged to its customers in the UK. The Advertising Standards Agency (ASA) received complaints over adverts made by the two car brands. After investigating, it ruled that the adverts were misleading and banned them. In both rulings, the auto brands acknowledged their claims on charging times were accurate when testing within a controlled factory environment. However, ASA noted that "real-world" factors would affect the time taken for an EV battery to charge. These included age and condition of a battery and ambient temperature, both of which could be controlled in a factory environment.
Make and recycle
BASF is claiming to be the first company to establish battery materials manufacturing and recycling centres on the same site. It has opened the first cathode active materials production plant in Germany while the recycling plant will produce black mass. Proprietary production technologies will allow a "significantly reduced" carbon footprint for cathode active materials.
Romanian wiring
Leoni Wiring Systems has opened its 10th factory in western Romania, at Beius (Bihor County), after an EUR17.5m investment to refurbish an outdated industrial facility and equipment. More will be spent training the workforce, expected to reach 1,200, romania-insider.com reported. "Overall, we have 180,000 square metres of production space, and we are among the top exporters at the national level, the largest employer in Bistrita-Nasaud and among the largest employers in Romania, with over 12,000 active employees," Leoni country manager Andrada Verdes told Bursa.ro.
Tesla leads on share
According to JATO Dynamics data for 28 European markets, new vehicle registrations totalled 1,116,472 in May, an 18% increase on the 943,435 in the same month last year. This took the year to date (YTD) total to 5.3m units, up 17%. Felipe Munoz, global analyst at JATO Dynamics, said: "While BEVs and SUVs continue to drive the recovery of the industry, growth across all segments has not been enough to bring total volume back to pre pandemic levels." Total volume YTD fell short of the 6.93m units registered in the same period in 2019, and was similar to the level seen in 2021 when markets still recovering from lockdowns were hit by the semiconductor shortage. In May, Tesla was the best performing OEM winning 2.63% of the market. In May, Tesla was the best performing OEM winning 2.63% of the market.
The Russians are for turning
Russian automaker Avtotor said it plans to launch commercial production of the BJ40 SUV model supplied in CKD form by Chinese state owned automaker BAIC Group. The Avtotor plant, located in Kaliningrad on the Baltic Sea, had previously produced vehicles for Hyundai-Kia, BMW and General Motors but was understood to have been redundant for a number of years. More recently it had been subject to sanctions following Russia's invasion of Ukraine. Reports suggested the Kaliningrad plant had already begun assembly of two BAIC models earlier in the current quarter, the X35 compact SUV and the U5 sedan, and planned to add several new BAIC models to its production line by the end of the year, including the BJ40 in July.
Romania battery factory
Belgian group Avesta Battery & Energy Engineering (ABEE) is planning a EUR1.4bn (US$1.53bn) battery plant in Romania's Galati, creating up to 8,000 jobs, the city's mayor reportedly said. "Our city has become more and more attractive to investors," Galati Mayor Ionut Pucheanu said on a Facebook post cited by Reuters. The company's spokesperson was not immediately available and did not respond immediately to an emailed news agency request for comment. The lithium-ion factory would have production capacity of 22GWh, news agency Agerpres reported.
BMW too
BMW Group has broken ground for a new high voltage battery assembly plant in Woodruff, South Carolina. Named Plant Woodruff, the facility will supply batteries for full electric vehicles to the nearby assembly plant in Spartanburg, creating 300 jobs. "Today's groundbreaking is the start of a new era at Plant Spartanburg as we prepare to produce fully electric X models for the world," said BMW manufacturing president and CEO Robert Engelhorn. BMW chairman Oliver Zipse had, last October, announced a US$1.7bn investment in the US operations, including $1bn to prepare the assembly plant to build fully electric vehicles and $700m for the battery plant.
Dieselgate
Carmakers must pay compensation for diesel vehicles fitted with illegal emissions controlling devices, Germany's highest federal court has ruled, in a case which could potentially cost Volkswagen, Mercedes-Benz and others millions of euros. Companies could owe owners between 5% and 15% of the purchase price of their vehicle, the court ruled, in a case against Volkswagen, its Audi brand and Mercedes-Benz that has implications for similar lawsuits, Reuters reported. The judge overturned previous dismissals by courts of such claims and referred them back to courts of appeal. It was up to carmakers to prove their so-called defeat devices were functional and not illegal, she said.
The former CEO of Audi, Rupert Stadler, was handed a suspended sentence of one year and nine months for fraud by negligence by a Munich court, Reuters reported. He was also ordered to pay a fine of EUR1.1m (US$1.2m). He was the first Volkswagen Group board member to be sentenced and fined over his role in the 'dieselgate' scandal. He was also the highest ranking executive to be convicted. Stadler had been on trial since 2020 and made a confession about his role in the scandal last month.
Have a nice weekend.
Graeme Roberts, Deputy Editor, Just Auto