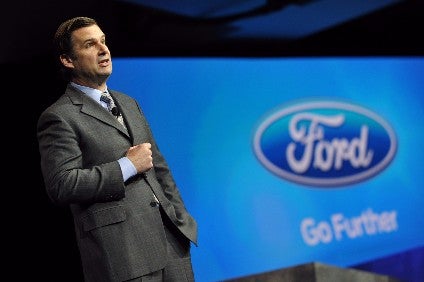 Ford has reported better than expected financial results for the third quarter on strong US demand for its trucks. The company posted net income of USD2.4bn and an adjusted EBIT of USD3.6bn (versus USD1.8bn Q3 2019), and an adjusted EBIT margin of 9.7%, led by North America at 12.5%. Impressive stuff, but there is more hard work ahead.
Ford generated USD6.3bn in adjusted free cash flow during the third quarter, helped, as expected, by a US$4bn rebuild of supplier payables as vehicle production reached pre-pandemic levels. The company ended the period with cash of nearly USD30bn and total liquidity of more than USD45bn after fully repaying USD15bn in revolving credit drawn down in Q1 to maintain financial flexibility in the early days of the pandemic.
Like several other carmakers, Ford is getting a boost from higher demand – especially in the US – after the pandemic-induced low points earlier this year. High margin trucks are selling very well and the trend in mix is favourable. Ford says the North America regional mix of Ford trucks and commercial vehicles reached 57% while volumes of sedans continued to trend lower (deliberately so, Ford says).
China has been a disaster area for Ford in recent years, but there are signs of a turnaround as the market there recovers and much-needed new models (especially Lincolns) make an impact. In the third quarter, Ford posted volume up 25% in China, its largest year-on-year sales increase there since 2016. China's EBIT loss narrowed in Q3 to USD58m (versus Q2's USD136m) to USD58m.
There is much more work to do in China though and Ford faces big challenges elsewhere, too.
Europe is still troubling. Third quarter EBIT for the region was in deficit by USD440m. Ford's performance was dented by problems with the Kuga PHEV rollout. Ford said the regional business would have been profitable in the third quarter excluding effects associated with a supplier-quality issue with the new Kuga PHEV and expenses incurred for CO2 pooling (buying credits) to comply with European emissions regulations.
The outlook for loss-making Europe over the next six months is heavily clouded by both the ongoing pandemic and difficult-to-quantify Brexit risks. The eighth generation Ford Fiesta – a key model – is also struggling in Europe's marketplace. With its facelift delayed, it is losing out to the new Opel/Vauxhall Corsa. Dealers will be unsettled by that and the Kuga launch issues.
Nevertheless, investors will be cheered overall. After a protracted slump, the upward track of the Ford share price this year suggests investors are upbeat about prospects under new CEO Jim Farley. These financial results are a very good start for him, particularly in the current circumstances for the global auto industry.
That said, maintaining momentum won't be easy and dealing with the uncertainties and risks ahead in 2021 is a pretty big job for any auto industry CEO. The business environment is extremely volatile with any miss-steps in terms of model mix (key launches), cost reduction plans and restructuring likely to be punished. Farley has promised that Ford will move with urgency and allocate capital where it is needed, lifting its strongest businesses and positioning it for long-term success. Expectations are high.
The stakes are particularly high for upcoming electrified Fords, including the delayed Escape plug-in hybrid and Mustang Mach-E. The new F-150 pickup faces a very competitive field. Investors will be looking for signs of solid execution in all areas of Ford's business, as well as clear strategic direction from Jim Farley in 2021.