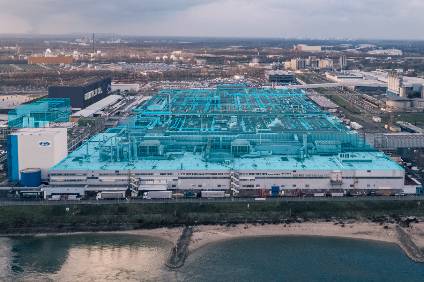 Ford is the latest global automaker to commit to a bold electrification strategy. The US company has announced that, by mid-2026, all of its models sold in Europe will be capable of zero-emissions driving using either battery-electric or hybrid-electric powertrains. Doubling down on the shift away from combustion engines, the automaker goes on to say that, by 2030, all its vehicles sold in Europe will be fully electric.
In addition, the company's popular range of commercial vehicles will all be capable of zero-emissions driving by 2024, with Ford saying it expects two thirds of commercial vehicle sales by 2030 to be either fully electric or plug-in hybrid. 2020 marked the sixth consecutive year of Ford's leadership in the European commercial vehicle market – a position likely to be cemented by further collaborations with commercial vehicle partner Volkswagen and its Ford Otosan production base in Turkey.
To ensure it has the production network necessary to fulfil its ambitious plans, Ford will lean on its European production base in Cologne, Germany. It plans to invest at least $1 billion into the facility to equip it to manufacture electric vehicles. If it keeps to its current schedule, Ford's first European-built volume-production electric vehicle will leave the line in Cologne by 2023. This investment is part of a wider commitment to spend around $22 billion globally by 2025 to realise Ford's electrification ambitions – twice the amount the company had previously committed to the project.
Europe is a logical choice for Ford to begin accelerating its electrification plans.
Europe is a logical choice for Ford to begin accelerating its electrification plans. While it has begun to launch its EV strategy in North America with products including the Mustang Mach-E and upcoming electric F-150 pickup, that market is still dominated by combustion-powered pickup trucks and SUVs – a particularly robust line of profit for the automaker considering the F-150 is the US's best-selling light vehicle – that market is not expected to adopt electrified vehicles as quickly as Europe, which favours smaller vehicles for shorter journeys, playing to the strengths of EVS.
Ford's decision is driven by the auto industry's increasing rate of acceleration away from combustion power and towards electrification. Governments are beginning to commit to timeframes for the ban on sales of combustion-powered light vehicles – the UK will ban the sale of all non-plug-in models by 2030, while Norway and France will ban the sale of combustion-powered vehicles by 2025 and 2040 respectively. In addition, momentum towards EVs is building driven by investor sentiment – a force that has already established EV leader Tesla as the most valuable car company in the world.
The announcement from Ford comes hot on the heels of news from Jaguar-Land Rover that it is also committing to an electrified future. The British premium carmaker has said that, by 2025, all Jaguar models will be electrified while 60% of Land Rover models will be electrically powered by 2030. JLR's plan consists of a six-vehicle EV lineup with the first, a Land Rover, arriving in 2024. JLR is targeting company-wide zero-emissions status by 2039.
Elsewhere in Europe, Volkswagen is preparing its own wide-reaching electrification strategy. It has committed to spending EUR73 billion over the next five years in its move away from combustion-powered models, including an extensive overhaul of its Wolfsburg plant – the largest auto factory in the world – to outfit it to build its range of ID-branded electric vehicles. It is thought that Ford will make use of VW's MEB EV platform on at least one future model – potentially one destined to be produced at Ford's Cologne factory.