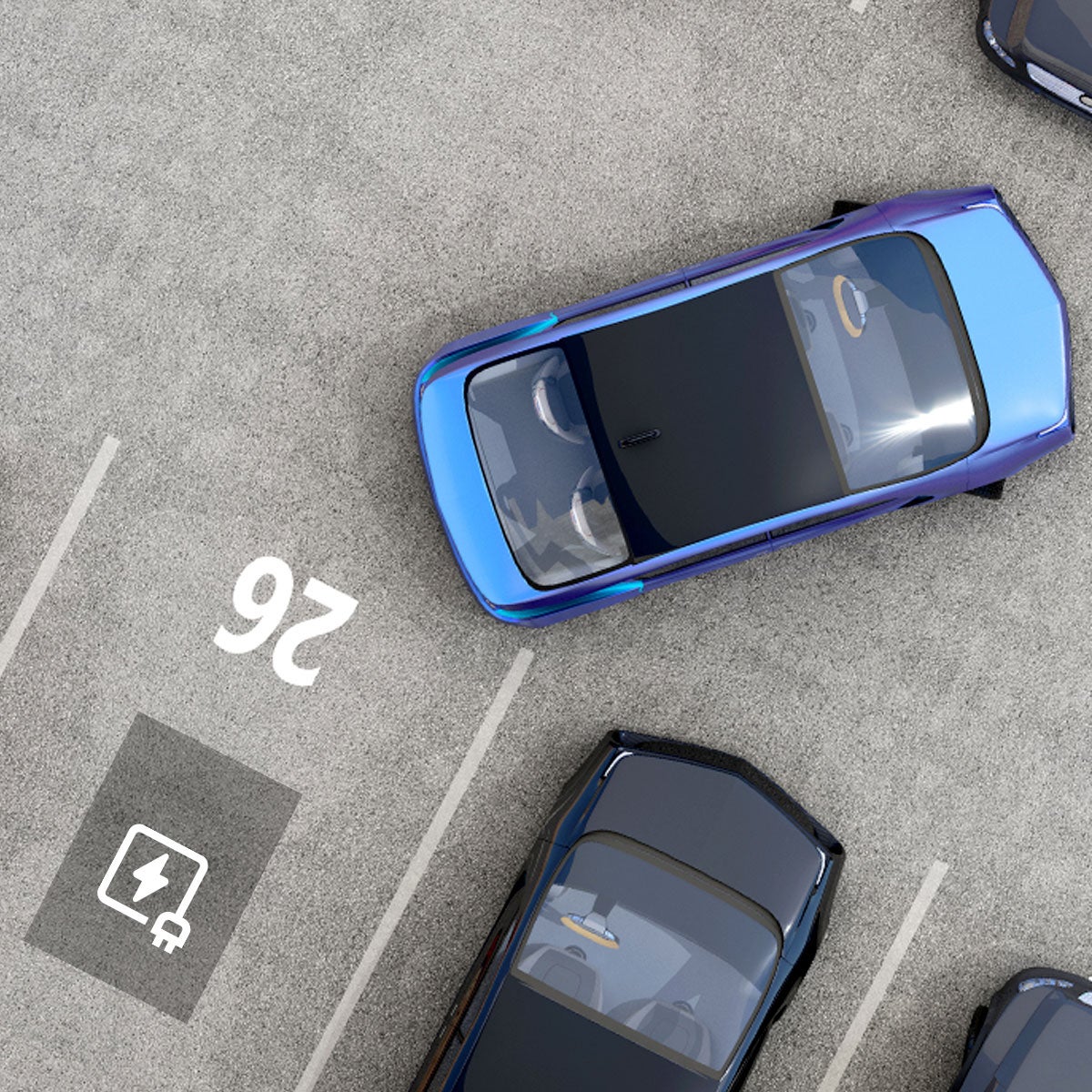 In the third quarter of 2021, the market share of electrically-chargeable cars further expanded in the EU at the expense of petrol and diesel vehicles, the Acea trade group said. Both battery electric cars and plug-in hybrids nearly doubled their share during the three-month period – accounting for 9.8% and 9.1%, respectively, of the market. Registrations of hybrid electric passenger cars accounted for 20.7% of the total EU market during the third quarter, passing Diesel to become the second most popular powertrain option in the European Union for the first time. From July to September 2021, conventional petrol and diesel cars continued to lose ground, almost completely absorbing the impact of the overall decline in car registrations of the last three months. Sales of petrol cars contracted by 35.1% to reach 855,476 units, with their share shrinking from 47.6% in the third quarter of 2020 to 39.5% of the market this year. Diesel struggled even more, as its market share fell by more than 10%, from 27.8% to 17.6%, during the same period. Registrations of new diesel cars more than halved across the EU region, going from 769,922 units sold last year to 381,473 in the third quarter of 2021. Demand for battery electric vehicles (BEVs) in the European Union increased by 56.7%, totalling 212,582 units. This despite the overall decline in registrations of new cars over the three-month period, with growth being boosted by BEV incentives in various markets. As a result, the four major EU markets all posted double or even triple-digit percentage gains: Italy (+122.0%), Germany (+62.7%), France (+34.6%) and Spain (+21.8%). Plug-in hybrid electric vehicles (PHEVs) also expanded their share of EU car sales, with registrations rising by 42.6% to 197,300 units. Italy saw the strongest growth of the four key markets, with PHEV sales increasing by 130.6% during the third quarter of 2021, followed by Spain (+87.5%), France (+49.5%) and Germany (+37.5%). Demand for hybrid electric vehicles (HEVs) saw a strong increase over the past three months (+31.5%) and, with almost half a million units sold, they remain the most popular alternative powertrain by volume. This growth got an extra boost from the central European markets, where demand for hybrid cars grew by 69.3% from July to September 2021.
That last bit would have been good news for Toyota . Not everybody should drive a battery electric vehicle as a means to combat climate change, the automaker's chief scientist Gill Pratt told the Reuters Events Automotive Summit. His comments, during a discussion on electric vehicles, appeared to amplify remarks made over the past year by Toyota president Akio Toyoda. Toyoda and other company officials have long maintained electric vehicles would play a greater role in reducing emissions but other technology, such as the automaker's petrol-electric hybrid models or hydrogen-powered fuel cell electric vehicles, should also be used. Pratt confirmed Toyota believed in "diversity of drivetrains" to give customers different ways to reduce CO2. "It's not for us to predict which solution is the best or say only this will work," he said. He said government incentives should be aimed at reducing carbon emissions, not picking which car technology was the best way to achieve those goals. Many governments have now announced bans on ICE vehicle sales, starting in 2030. Toyota was among major automakers that supported the Trump administration in its attempt to bar California from setting its own zero emission requirements, but the company dropped that support earlier this year. Toyota announced earlier this week it would invest US$3.4bn (JPY380bn) in automotive batteries in the US by the end of 2030. The investment was for developing and localising automotive battery production, including those for battery electric vehicles, and was part of the global total of $13.5bn (JPY1.5 trillion) set aside for investment in battery development and production announced last month.
Nissan Motor Corporation recently unveiled its 'Intelligent Factory' initiative that will utilize artificial intelligence (AI), IoT and robotics to manufacture next-generation vehicles and will be a zero-emission production system. Of the ¥130bn (£840mn) announced for enhancement of its global factories, Nissan has invested ¥33bn (£214mn) on its Tochigi plant in the north of Tokyo. The company will eventually aim to bring its intelligent factory initiative to other locations in Japan and the US. Tochigi is the third key production facility for Nissan in Japan after Kyushu and Oppama and has a production capacity of about 250K units annually. Tochigi's intelligent factory is all set to start production of new Nissan Ariya crossover electric this fiscal year. With the intelligent factory, Nissan is heading in the direction where most players will be following soon. Mercedes-Benz is already in the game with its 'Factory 56' – a flexible, digital and green production line based on Industry 4.0. Ford's 'Blue Oval City' also aims to use always-on cloud-connected technologies for quality manufacturing. Others including VW , Audi and BMW Group have been rapidly adopting Industry 4.0 to digitize its production for future vehicles. The Tochigi plant will also commence Nissan's transition to the fourth industrial revolution and will make vehicle manufacturing more flexible and efficient. The new production is to be majorly focused on the next-gen vehicles – connected, electrified and intelligent but can also cater to ICE vehicles when required. There have been major changes in vehicle technology over the recent past which has opened room for significant changes in the production technologies as well. The production line replaces labor with robots for all range of processes that ensure high quality of production with reduced lead time. For instance, Simultaneous Underfloor Mounting Operation – where multiple powertrain components including the battery, motor and rear suspension were earlier mounted manually in a sixpart process – will now be a single process using the robots. Integrated painting of bodies and plastic bumpers instead of both being done separately earlier. Fastening, alignment of suspension links, headliner installation, cockpit module installation, motor winding, paint inspection etc. will all be automated in the intelligent factory. The automated production line will be capable of producing 27 variants across platforms including BEVs, HEVs and ICE vehicles. The production line will also have IoT and AI-based quality assurance, remote equipment diagnosis and maintenance which will bring down recovery time by 30%.
As buyers in the world's number one market continue to mainly prefer cars over SUVs, such vehicles have a big future and not just in China. Audi, for example, may have a vast armada of SUVs but it's also making plans for multiple new sedans. Most of the next generation Audi sedans, hatchbacks and estates will be electric and that includes a new model which should revive but also adapt the A2 name. Speaking at the media presentation of the e-tron GT and RS e-tron GT in February, CEO Markus Duesmann said he didn't necessarily see a successor for the A1 Sportback. This might be due to the relatively low pricing of Audi's smallest car. Launched three years ago this month, the A1 should have four years of production remaining with a facelift in 2022. A larger successor might then be introduced in late 2025. Logically, this would be called A2 e-tron. A D segment sedan will reportedly be added to Audi's range of electric cars in 2023. The architecture is expected to be PPE rather than Meb . As for the badge, that will probably be A4 e-tron. In January, Audi told the media about plans to produce PPE vehicles in China but did not list specific models. This will be part of the new JV with FAW . Unlike an existing one in which Audi has been involved via Volkswagen , FAW-Audi is majority owned (60%) by Audi AG. The first PPE Audi to be made in Changchun will roll off the line in 2024. The fourth quarter of 2022 is when another electric sedan is due to be in production. This is the A6 e-tron, previewed by a 4,960 mm long concept which premiered at the Shanghai motor show in April.
The UK government has issued an update to its strategy to a net zero carbon economy that includes new incentives for electric vehicle purchase and associated infrastructure. Carmakers in Britain will also be mandated to sell a proportion of zero emission vehicles each year. The aim from a range of policies and measures aimed at different sectors is to dramatically reduce the UK's greenhouse gas emissions and reach a target of net zero by 2050. The transport sector is one of the key sectors of the economy addressed. The UK government said a zero emission vehicle mandate will improve consumer choice and 'ensure we maximise the economic benefit from this transition by giving a clear signal to investors'. The UK government has said it wants to end the sale of new petrol and diesel cars by 2030, and that by 2035 that commitment is extended to hybrids so that all cars must be fully zero emissions capable. Under the latest plans there is a further funding of GBP620m for zero emission vehicle grants and EV (charging) infrastructure, including further funding for local EV Infrastructure, with a focus on local on-street residential charging. London is also allocating a further GBP350m to the Automotive Transformation Fund (ATF ) to support the electrification of UK vehicles and their supply chains.
Chinese curbs on magnesium production, a key component of aluminium alloys, threaten the production capability of the automotive industry. China has a near-monopoly on the production of magnesium, a key component in the production of aluminium alloy. Around 87% of the world's magnesium production comes from China, with most of it coming from Yulin City in Shaanxi province. The production of magnesium is incredibly energy intensive. To produce one tonne of the metal takes 35-40 megawatt-hours of power. Additionally, the metal is especially difficult to store, with oxidisation occurring after three months. In early October, the Development and Reform Commission of Yulin City published a new document on achieving energy intensity and consumption reduction targets by 2021. The document stipulated that major energy-intensive industries or enterprises should reduce or stop their production from September to December. These production curbs have particularly impacted magnesium production, with 35 of 50 magnesium smelters made to close until the end of the year. Local officials told the rest to cut production levels by 50% to ensure energy consumption targets are successfully hit. Shortages of the metal could adversely impact the automotive industry. "There are no substitutes for magnesium in aluminium sheet and billet production," said Barclays analyst Amos Fletcher. "35% of downstream demand for magnesium is auto sheet so if magnesium supply stops, the entire auto industry will potentially be forced to stop." The production curbs have been reflected in climbing prices, with magnesium imported in Europe surging 75% over the past month, to a record high above $9,000 a tonne. Europe imports 45% of all magnesium produced in China, creating a risk of a bottleneck that threatens massive production losses in Europe's automotive industry.
Ford is to invest some GBP230m in electric powertrain components production at its Halewood transmissions plant in northwest England. The company said the facility will be transformed to produce electric power units for future Ford electric passenger cars and commercial vehicles in Europe. Halewood will be Ford's first electric vehicle component in-house assembly site in Europe. Power unit production in Halewood is expected to begin in mid-2024. Production capacity is planned to be around 250,000 units a year. The investment –which is subject to and includes UK Government support through its Automotive Transformation Fund –will help safeguard the Ford jobs at Halewood. "This is an important step, marking Ford's first in-house investment in all-electric vehicle component manufacturing in Europe. It strengthens further our ability to deliver 100 percent of Ford passenger vehicles in Europe being all-electric and two-thirds of our commercial vehicle sales being all-electric or plug-in hybrid by 2030," said Stuart Rowley, president, Ford of Europe.
Volkswagen is moving towards fully networked factories with a local 5G standalone network now available at its main plant in Wolfsburg which initially covers the main production development centre and the pilot hall. The pilot project will test whether 5G technology meets the demanding requirements of vehicle production with a view to developing this for industrial series production in the future. A dedicated 5G radio frequency will be used to safeguard secure, delay-free data transmission. The so called Transparent Factory in Dresden has also put a '5G island' into operation. Volkswagen undertakes setup and operation of the 5G infrastructure itself in a move designed to build up competitive expertise in using this important technology of the future and ensure data security.
COVID-19 continues to plague the US auto industry. Last year, it was a lack of customers; this year it's a lack of components, especially electronic components, for light trucks. Third-quarter sales reported by the major manufacturers totaled close to 3.46m, short by about 13.3% compared to Q3 2020. The September SAAR (seasonally adjusted annualised rate) was 12.3m, extending the streak of declines since April of this year. Deliveries for the first nine months of 2021 were 2.3% ahead of the January-September period in 2020 but there were still serious challenges going into the final quarter. Ford, General Motors , Stellantis , and Tesla took the biggest hits in the industry with Tesla turnover falling 39.7% due in large part to the transition to a refreshed Model X. General Motors (-31.0%) and Ford (-27.5%) fell victim to the chip shortage. Ford, which is the most light truck dependent automaker, saw deliveries of its popular Ranger mid-size pickup cut almost in half. The bright spot for Ford was that the full size F-Series remained at the top of the sales charts for the quarter and first nine months. Stellantis took a slightly smaller hit (-21%) as strong results from the Chrysler 300, Jeep Gladiator, and Jeep Grand Cherokee offset some of the shortfalls elsewhere. Stellantis was able to add to Ford's woes as it took over the Blue Oval's #3 spot. One big surprise was the explosion in deliveries of the Toyota Sienna minivan. Sales were up 621% as the Sienna rocketed to the #5 spot on the Q3 bestseller list.
Have a nice weekend.
Graeme Roberts, Deputy/News Editor, Just Auto