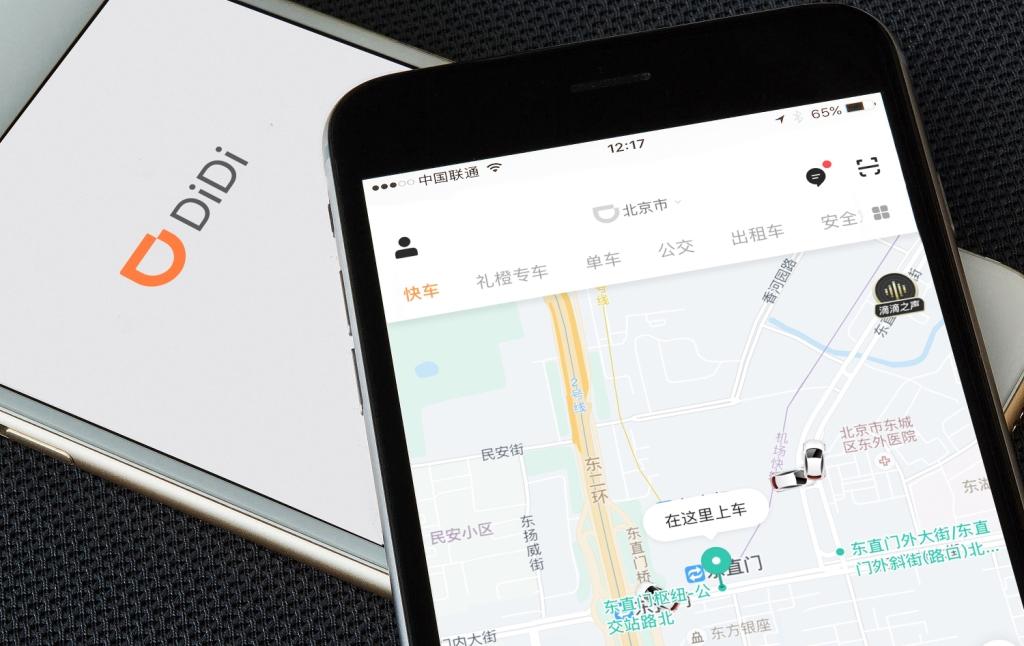 The ride-hailing business landscape in China was rocked earlier this month when regulators announced they would open an investigation into Didi Chuxing – the largest operator in the country. Regulators accused the company of illegally collecting user data and, while they conduct the investigation, the app has been ordered off Chinese app stores.
This is a stiff punishment for the company. While users and drivers who have already downloaded the Didi Chuxing app can continue to use the service, no new downloads are permitted and, thus, no new users can be signed up. In the ride-hail market, being the dominant player is typically the only way to guarantee success so, with Didi unable to add new users or drivers, there is an opportunity for rivals to chip away at Didi's dominant position.
While the Cyberspace Administration of China's investigation into Didi is on the topic of illegally collected user data, the timing of the investigation and punishment is significant. Didi listed on the New York Stock Exchange in June 2021, raising roughly $4 billion in capital and earning a valuation on a non-diluted basis of $73 billion. One could speculate that it's possible that the Chinese authorities took Didi's listing on a foreign stock exchange as a snub and opted to punish the business in retribution. Following the announcement of the investigation into Didi, shares in the company fell 4%.
Industry observers have estimated Didi's share of the Chinese ride-hail market to be around 90% before the suspension of its apps. The remaining 10% of the market is made up of smaller rival players such as Dida Chuxing, Hello Chuxing and Caocao Chuxing. While Didi Chuxing is embroiled in this conflict with regulators, expect these services to drastically ramp up efforts to attract new users and drivers in a bid to snatch away more of the market for themselves. Uber once posed a threat to Didi's position in China but, in 2016, the US-based company agreed to sell its Chinese business to Didi in return for a proportion of the company.
The unprecedented threat to Didi's dominant position has even brought back an older player that had previously fled the ride-hail business. Meituan abandoned its ride-hail service in 2019 to instead focus on its growing on-demand delivery business. However, with Didi now unable to add new users, Meituan has since restarted its ride-hail service, hoping to reclaim some share for itself. Meituan's app even makes a slight dig at its rival by stating clearly when it is first opened that it fully complies with China's data-collection laws.
For a business where market share is essential, Didi's punishment seems quite severe. Questions have clearly been raised about the Didi's data-collection practices, but it does seem likely that China's governing party is flexing its regulatory muscles as a warning to other large Chinese companies seeking foreign IPOs. Beijing had instructed Didi to pause the NYSE listing while it investigated the app's security protocols, so Didi's punishment is probably intended to discourage other companies from ignoring the government's checks and balances. How much market share Didi loses as a result remains to be seen.
Despite the scale of the punishment, we don't expect Didi Chuxing to suffer too badly in the long term. Didi's 90% share of China's ride-hail market is a buttress and will take significant time to erode. In the meantime, we expect Didi to capitulate to the Chinese authorities to hasten the return of its apps to app stores because the Chinese market is simply too important for it to lose. On the other hand, there is a chance that, if the investigation continues longer than planned, or if large financial punishments are ordered, Didi's share could begin to evaporate – further damaging its equity.