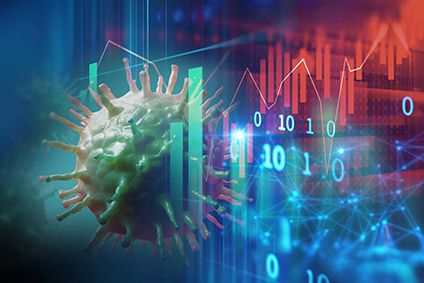 In the third of a series of conversations, just-auto editor Dave Leggett and GlobalData lead automotive analyst Calum MacRae discuss some of the big questions prompted by the coronavirus crisis and its potentially lasting impact on the automotive sector. In this third instalment, they consider demand-side issues.
Dave Leggett: The demand-side issues facing the industry seem to have come to the fore lately, prompted by attention grabbing numbers. The April sales numbers for many markets were pretty shocking. Despite depleted demand, the OEMs and big suppliers have been determined to get going again, check everything is in working order, supply chains functioning, safety protocols in place. They then get the reality check of this recession and decimated demand; we're still in the heart of this crisis. I reckon VW won't be alone in having to throttle back when the demand picture becomes clearer after an initial firing up of production.
Calum MacRae: I think you're right there; many OEMs will be faced with having to calibrate running factories at sub-optimal output levels and then being forced to curb production when they get going again. The demand's simply not there in many countries. However, this is by no way a homogeneous situation. There were also some shocking numbers in April for other reasons. Going into April many expectations for the US, certainly mine, were for a fall YoY of around 80%. What came to pass – a 45% drop – would have been devastating in any other circumstances. This time it felt kind of good. And it suggested there is some hope in the vehicle markets for the rest of the year.
Then China followed up with its 4% YOY increase and we were all a bit 'wooah'. We'd been patterning China's market evolution this year as the template for other markets as the virus spreads. So we were left scrambling for our spreadsheets to try and figure it all out. What China's result does show us is that there is demand in the markets if the spread of the virus can be tamed. Looking at the figures for infections it doesn't look like we're there yet for other markets. But the response to those two results does show we've kind of become inured to what's going on – we barely bat an eyelid when a market comes in at minus 90% YoY anymore.
DL: Indeed. There is a sense for all of us that we are in extremely unusual times, of course. It gets really interesting when we look ahead to the recovery path over the rest of the year. Taking soundings from forecasters and looking at what the economists are saying is utterly fascinating because this recession is so very different from any other. There will certainly be a rebound to economic activity as economies get working again, but there is huge uncertainty over timelines and even the lifecycle of the COVID-19 pandemic itself. There is a very wide spectrum of potential outcomes and margins of error are staggeringly large.
There is also the thorny question of how much permanent scarring there could be and what permanent changes we may be left with. Despite early hopes, it ain't looking like a V-shaped situation; might be more bathtub shaped. Consumer behaviours will be impacted for some time to come after the severity of this experience, impacts on lifestyles and attitudes. We have FOGO now (fear of going out) for example. And if unemployment – or fear of unemployment – is high, big ticket item purchases will suffer. Will we travel less in the future? Maybe. Perhaps travel and usage of different modes of transport will be one lasting impact of the public health emergency.
It is quite conceivable that many people won't fancy taking their chances on planes, trains and buses, in the future – or at least not the way we did before this crisis. Public transport could take a hit and the private car could actually come into its own again in the longer term, even if the industry has to contend with short-term pain and depleted markets.
CM: I think the one thing we can all agree on is, be it V-, W-, L- or U-shaped, it's definitely gone pear-shaped!
And yes, FOGO could replace FOMO as the 'in' term, but again different markets and consumer cohorts will have different outlooks. Taking China and India, for example, in those markets there's every indication that Covid could accelerate motorisation rates as individuals shy away from public transport. Quite what that does for urban congestion is another thing entirely. In China, I see that some cities are relaxing the number of permits for new vehicle licences they issue every year to try and give the market impetus. I get the sense that however much we talk about making the industry more sustainable it's not quite ready for that yet. Got to keep the metal moving to cover those fixed costs and keep the economic engine ticking along and sustainability goals can wait. Political priorities are always on shifting sands – but maybe more so now.
Recovery as it comes will bring up plenty of thorny issues – not least how deeply scarred is the economy. Will there be just enough pent-up demand built in the second half of the year to get the industry over that 70 million a year mark – which is just about the low watermark at present – and if so is that where demand becomes exhausted? What happens in 2021 will surely depend on how robust economies are and we'll be discovering more on that in the months ahead.
DL: When we look at where the industry might be over the next 2-3 years, you're absolutely right that so much depends on how economies react and perform more broadly. And then we are left contemplating an industry that is left with 90%, 80% or 70% volume, crudely put, on where it was. The global market was heading towards 100m, but where will it have settled by, say, 2023 and how does the globe's market geography look by then?
China has come back quickly, but it is still fragile. The US is further complicated by a presidential election this year; how will the US economy be performing and what will the fiscal stance be, where will interest rates be? Will we go back to US-China trade tensions? And then there are certainly big tensions in Europe that will be a challenge over the next few years. Globally, how much FDI will there be and will capital flow as freely as it has in the past?
It could be that we will see companies behaving differently, adjusting their business plans quite radically, more conservative perhaps – especially as they come under pressure to invest more at home maybe. The auto industry also faces the challenge of ongoing transformation to e-mobility. It has a whole bunch of capital tied up in sunset tech plants making ICE vehicles; the future will be electric – eventually li-on also supplemented by more hydrogen EVs perhaps. But how will the industry be structured in the future? It might be that overall volumes are lower, but that scale still wins out. Would that create global giants, new alliances or would it be more nuanced, with regionally strong players and the industry more fragmented, globalisation effectively reversed a tad?
I find it hard to believe that some of the paradigms we have got used to – like globalisation – won't be impacted due to this crisis and how it impacts demand and supply, transport being at the very heart of how societies function.
CM: I think you're right to look at another paradigm shift in terms of how the industry is structured post-Covid. The 2008-9 financial crisis saw a whole load of capacity retired in the US – leaving that industry far healthier today than it was back then. It's reckoned players there are profitable in an 11 million market – I guess it's possible we might see the proof of that pudding this year – whereas previously anything under 17 million sounded alarm bells. In Europe, it was different.
Rather than the creative destruction wrought in the US, we had the 'creative distraction' of scrappage which simply meant that the industry didn't restructure its excess capacity in the way that it perhaps needed to. Excess capacity is just one such needed reset. And it's not just Europe. China too has an issue. There it's still set up like the US industry at the start of the 20th century; there are too many companies chasing the same customers. So we might see a day of reckoning in Europe for capacity. China may put it off a little bit longer as they'll see the chance to establish industrial hegemony. There's so many variables to throw in as to future market size and structure. Before this, I'd have thought China would struggle to reach the 40 million market that regular motorisation models would indicate – because of urbanisation, shared mobility services, congestion, environmental issues etc – but now all bets are off as consumers there rush to secure their own personal transport.
DL: And, as we know, it's amazing how much 'pain' people will endure in terms of road congestion. The problem in China is already one of finding places to park the cars when not in use, but it is quite something that solutions get found for such problems – underground car parks, for example. As ever, there are plenty of opportunities ahead for companies that can innovate and grasp market changes, be ahead of the curve. Light delivery vans with zero emissions look like a good bet now, for example.
CM: Yep, LCV markets in general don't seem to be as deeply impacted as the passenger vehicle market when you look around the world. That alone just demonstrates how different this recession is and will be. Normally, commercial vehicles are the bellwether for the overall economy. This time it's very different. Just how different I think we'll get closer to understanding that when the May sales results for countries like Spain, France and Italy – where they are easing restrictions – are published. On the other subject of innovation, it will be interesting to see which ideas fly post-Covid and those ideas which were just right for the time.
[To be continued]